This is an archived article and the information in the article may be outdated. Please look at the time stamp on the story to see when it was last updated.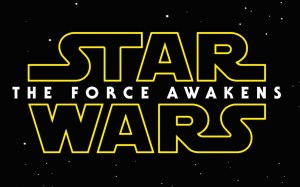 By Todd Leopold
CNN
(CNN – Nov. 6, 2014) — "Star Wars 7" has a title: "The Force Awakens."
The latest chapter in the sprawling saga concluded principal photography recently, and with that finish came a tweet, posted Thursday morning, with the (presumably official) title.
Of course, the Internet had to have its fun.
As soon as "Star Wars" revealed the name of the newest installment, out came the "rejected 'Star Wars' titles" on Twitter.
These are a few of our favorites:
Star Wars: Dude, Where's My Millennium Falcon? #rejectedstarwarstitles

— Colin Daileda (@ColinDaileda) November 6, 2014

https://twitter.com/chrisbrennaman/status/530417258267693056
Star Wars: So We Heard You Wanted More Jar Jar #RejectedStarWarsTitles

— Catrina Dume (@ohcatrina) November 6, 2014
Star Wars Episode VII: The Force Awakens an Hour Late Thanks To Intergalactic Saving Time #rejectedstarwarstitles

— Kelly Guimont (@verso) November 6, 2014
Meanwhile, the cast members recently gathered for a wrap party. Mark Hamill, who had grown a thick beard, was clean-shaven, and Harrison Ford was walking well after suffering a leg injury on set in June.
The new film is due for release December 18, 2015. It's directed by J.J. Abrams and written by Abrams and Lawrence Kasdan. The previous film in what was a six-movie series, "Star Wars Episode III: Revenge of the Sith," was released in 2005.
Every film except "Star Wars Episode II: Attack of the Clones" has been the No. 1 film of the year at the box office.
On Sunday, Anthony Daniels — who plays C-3PO — tweeted that "The Force Awakens" would be even better than "The Empire Strikes Back," often ranked as the best in the series.
"No movie sequel is better than The Empire Strikes Back." You might eat those words for Xmas dinner in 2015. Joy & Indigestion to the world!

— Anthony Daniels (@ADaniels3PO) November 3, 2014
CNN's Breeanna Hare contributed to this story.