This is an archived article and the information in the article may be outdated. Please look at the time stamp on the story to see when it was last updated.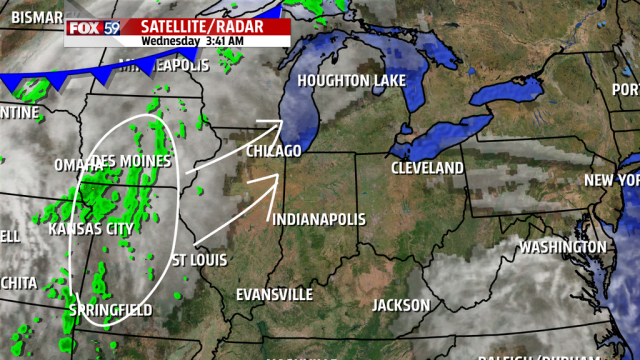 Another COLD snap is heading our way with temperatures falling to possibly the low teens by this weekend.  For today the clouds return with highs near the half century mark.  Winds will be light with them starting out blowing in from the east before switching to the south.  This will mean temperatures will briefly warm-up Thursday and Friday before another arctic ridge drops in.
Our weather begins to change on Friday with the high temperature likely arriving first thing in the mornings.  The cold front will arrive late on Friday.  Expect a couple of rainy days on Thursday and Friday as front will be just north of us at this point.  Temperatures fall quickly behind the front with Friday to Saturday overnight lows potentially falling into the 20s.  Officially we will say 30 degrees for the Saturday low but know it could be much much colder at times on Saturday.
Here comes the cold air I talked about earlier.  Saturday's high will only be in the mid-30s and will likely be reached at midnight.  Sunday's high is only expected to be in the 20s with a high forecast of 27 degrees.  It's potentially the first time since February 20th that we could see our high temperature fail to reach the 30s.