This is an archived article and the information in the article may be outdated. Please look at the time stamp on the story to see when it was last updated.
UPDATE AT 5:30 PM: A couple of funnel clouds were reported across central Indiana today.  There was a tornado reported in Boone County near Whitestown. The National Weather Service has headed out to the area where damage was done to a barn. They will survey the damage and determine a rating for the tornado. No injuries were reported. Here are the local storm reports and a couple of pictures from our viewers.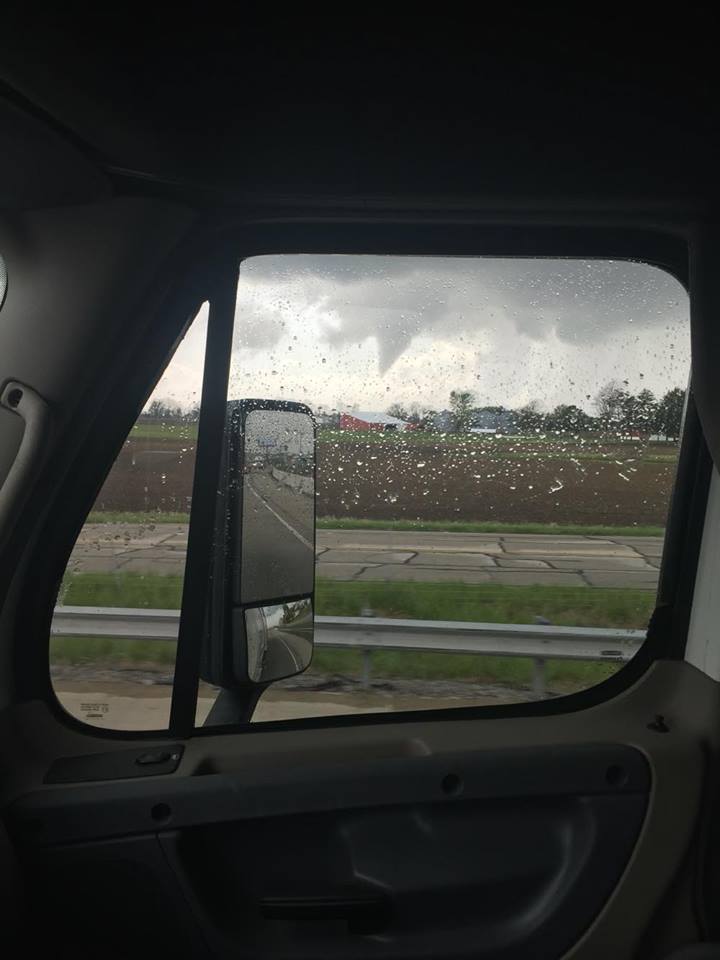 INDIANAPOLIS, Ind. –Good Thursday afternoon! A warm front was located across central Indiana with warm air near and south of I-70 and cooler air to the north. Showers were developing this afternoon and analysis shows that some t-storms are possible in the warmer air mass near and south of I-70 this Thursday afternoon.
We'll have a few showers through the early overnight hours then fog will be developing as temperatures cool close to the dew point temperatures tonight. Expect lows near 50 degrees in Indy.
Friday will bring a partly sunny sky and high-resolution models show a small chance of a few spotty showers with highs in the upper 60s.
Widespread showers and possible t-storms will return on Saturday with wet weather continuing into Sunday.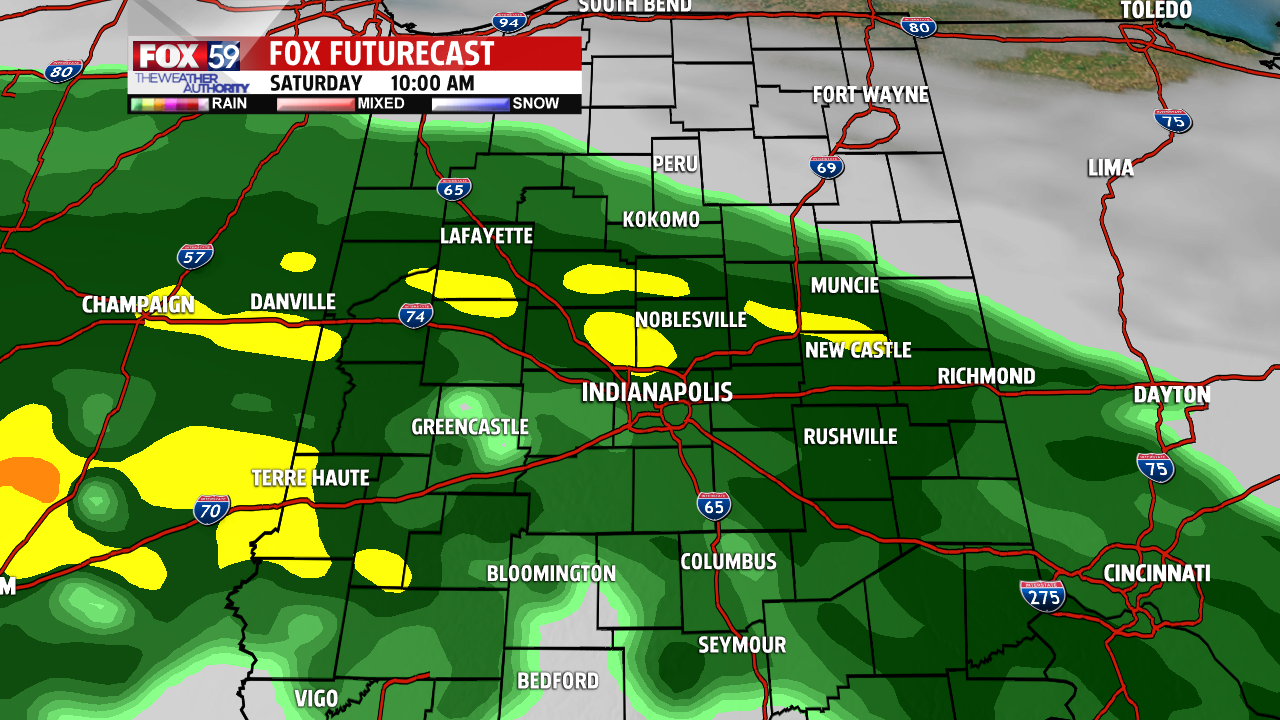 Highs on Saturday will be cooler and in the low 60s with upper 60s returning Sunday. Sunday may also bring some showers and t-storms.
Overall, the pattern will be a bit cooler with highs in the 60s into next week along with rain chances. –Danielle Dozier