This is an archived article and the information in the article may be outdated. Please look at the time stamp on the story to see when it was last updated.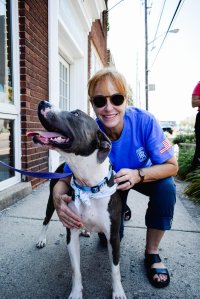 INDIANAPOLIS, Ind. — Rolls-Royce kicked off their Community Care Week with the team from Two Chicks and a Hammer from HGTV's Good Bones.
For the second year, Rolls-Royce put on the event by giving employees a chance to take some time from their day to volunteer to help in the community and invited the Two Chicks crew to speak.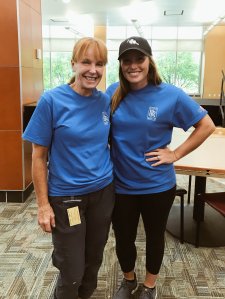 The kick off event was held September 9 with the Indianapolis Mayor Joe Hogsett and Rolls-Royce planners, and all of the volunteer opportunities (nearly 1,300 4-hour spots) were filled.
The Two Chicks team said they were inspired by Indy Animal Care Services (IACS) service dedication and participated in their "Freedom For A Day" program.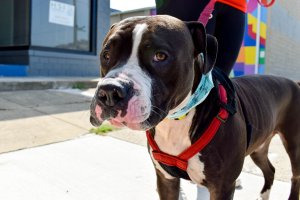 According to IACS, "Freedom For A Day" gives dogs a chance to acclimate to strangers and a day away from the shelter.
While the Two Chicks team was out with a dog, Rocky, he was adopted into a forever home.
"We were so moved by it we intend to make it a recurring community service event within our company." said Kelsy Gray, Two Chicks and a Hammer chief brand officer.