This is an archived article and the information in the article may be outdated. Please look at the time stamp on the story to see when it was last updated.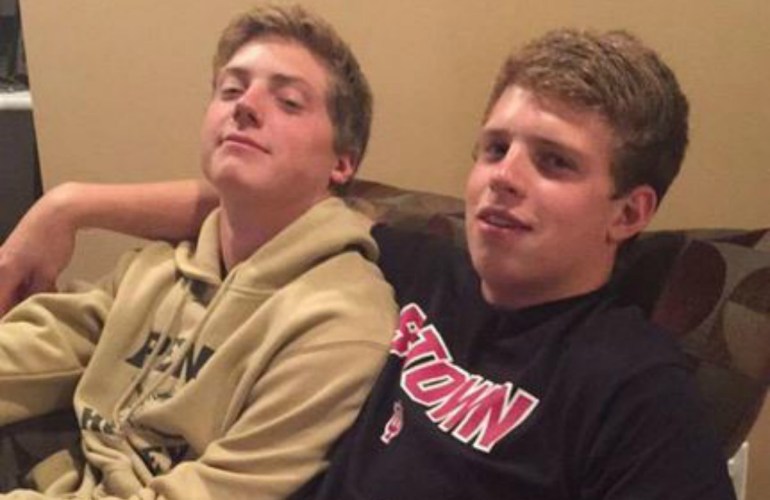 GRANGER, Ind. (June 15, 2015) — St. Joseph County authorities say two brothers from northern Indiana died Sunday morning of apparent drug overdoses after attending a party near their home in Granger.
The two men have been identified as Nick Savage, 19, and Jack Savage, 18. Officers were called to the brothers' home at 11:30 a.m. Sunday, June 14. Both Nick and Jack were unresponsive and declared dead at the scene.
Police believe the men took a lethal combination of prescription drugs, but toxicology results still are pending.
According to WSBT, two other men at the same party appeared to have suffered from overdoses, but they are expected to survive.
Both Nick and Jack were former hockey players at Penn High School.
The Pennant mourns the passing of Nick Savage (Penn Class of 2014) and Jack Savage (Penn Class of 2015), former Penn hockey players.

— Penn High School (@The_Pennant) June 14, 2015
Dr. Jerry Thacker, superintendent of Penn-Harris-Madison School Corporation, issued the following statement to WSBT:
"The thoughts and prayers of the entire Penn High School family, Penn-Harris-Madison School Corporation and Board of School Trustees are with the Savage family tonight as they grieve the loss of their two sons. Tragedies that strike our community's young are particularly difficult to grapple with and understand; the pain is unimaginable when it strikes a family twice. The P-H-M family will work with the Savage family in the coming days to offer whatever assistance we can to help them in their time of sorrow."
Additionally, Nick was a sophomore at Indiana University. He had yet to declare a major, according to the Indiana Daily Student.
#BREAKING: IU sophomore Nick Savage found dead in home | http://t.co/NGlUHUCWVj

— Indiana Daily Student (@idsnews) June 15, 2015