This is an archived article and the information in the article may be outdated. Please look at the time stamp on the story to see when it was last updated.
INDIANAPOLIS, Ind. (May 15, 2014)– Detectives with the Indianapolis Metropolitan Police Department (IMPD) have filed temporary restraining orders on two Indianapolis hotels due to ongoing criminal activity.
IMPD's Nuisance Abatement Unit served orders for immediate temporary restraining orders on two hotels located on the southwest side of Indianapolis. The city prosecutor alleges past and continued law violations at both locations.
These violations include drug possession, dealing and prostitution.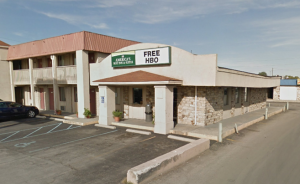 Best Inn Midwest, LLC located at 4505 S. Harding Street and America's Best Inn located at 4585 S. Harding Street were both ordered to remove all occupants no later than May 17 at 12:00 p.m.
Both locations are immediately restrained from renting rooms to anyone until a hearing is held.
The Office of the City Prosecutor has a pending nuisance lawsuit against Best Inn Midwest, LLC and has filed a verified motion for contempt against America's Best Inn in conjunction with the temporary restraining order.