This is an archived article and the information in the article may be outdated. Please look at the time stamp on the story to see when it was last updated.
DES MOINES, Iowa –The two officers shot dead Wednesday morning have been identified as Des Moines police Sgt. Anthony "Tony" Beminio and Urbandale police Officer Justin Martin, said Des Moines police Sgt. Paul Parizek.
Police say the incident started around 1:05 a.m. when police received a report of shots fired. The first officer who arrived at that scene found an Urbandale police officer suffering from a gunshot wound.
About 20 minutes later, a Des Moines police officer was found shot at the intersection of Merle Hay Road and Sheridan Drive. In both cases, the officers were shot in their cars, police said during a news conference Wednesday morning.
Both officers died from their wounds, police said.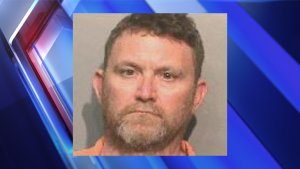 "There's clearly a danger if you're a police officer. These guys were sitting in their cars doing nothing wrong," said Sgt. Paul Parizek during a Wednesday morning news conference. "There's somebody out there shooting police officers. We hope to find him before anyone else gets hurt.
Parizek said there was "a clear and present danger to police officers" and that officers are being paired up right now to keep them safe. He described the shootings as a "cowardly act." Moines Sgt. Anthony "Tony" Beminio and Urbandale police Officer Justin Martin.
Police said they've taken the suspect, 46-year-old Scott Michael Greene, into custody for his connection in the shootings.
He was known to police because two weeks ago he was asked to leave an Urbandale High School football game, Urbandale Police Chief Ross McCarty said at a news conference.
He waved a Confederate flag during the national anthem and people complained it was offensive, McCarty said. "He said he was invoking his First Amendment rights, and we were trampling on them," McCarty said.
The chief also said Greene was in a dispute with his mother, and that the two were involved in a court session on Wednesday; McCarty provided few details about the dispute and said he didn't know whether it was a civil or a criminal case.