This is an archived article and the information in the article may be outdated. Please look at the time stamp on the story to see when it was last updated.
WESTFIELD, Ind.– Westfield police are searching for two suspects wanted for fraud.
Investigators say on Nov. 4, someone reported their credit card had unauthorized transactions which occurred at an ATM in the foyer of a Carmel business near 151st Street and U.S. 31.
Police released surveillance photos of the two men suspected of using the card, and a van believed to have been used by the suspects.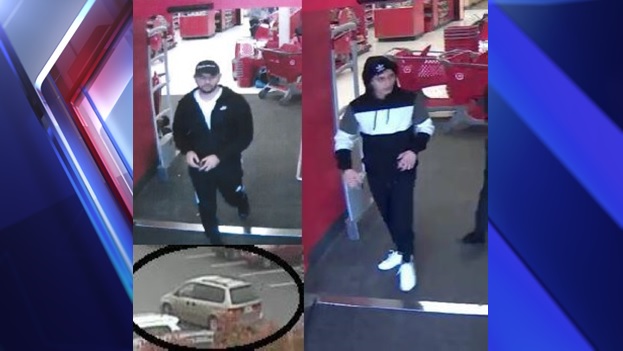 Anyone with information about the suspects is asked to call Crime Stoppers at 317-262-TIPS (8477). Tipsters can remain anonymous and may be eligible for a cash reward of up to $1,000 if the information leads to a felony arrest.