This is an archived article and the information in the article may be outdated. Please look at the time stamp on the story to see when it was last updated.
INDIANAPOLIS, Ind. (Jan. 27, 2014) – One man is hurt and one man is dead after a shooting on the northeast side Monday night.
Officers with the Indianapolis Metropolitan Police Department were dispatched to the area of East 38th Street and North Keystone Avenue on the report of shots fired. When officers arrived they found two people shot inside a car.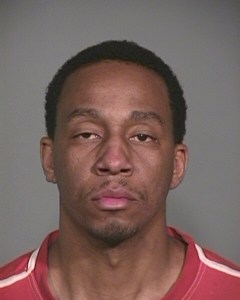 The driver of the vehicle, 38-year-old Troy Grayson, was pronounced dead on the scene. The passenger was taken to Eskenazi Hospital in serious but stable condition.
Police have not identified a suspect or a motive for the shootings at this time.
Anyone with information about this incident is urged to call the IMPD at 317-327-3475. Those wishing to remain anonymous should call Crime Stoppers of Indiana at 317-262-TIPS (8477). Callers may also text "INDYCS" plus tip information to 274627 (CRIMES).