This is an archived article and the information in the article may be outdated. Please look at the time stamp on the story to see when it was last updated.
INDIANAPOLIS, Ind. (April 16, 2016)--Good Saturday night! The high temperature of 77 degrees in Indy marked the warmest since October 22, 2015 when it got to 82 degrees. Temperatures today also ran 11 degrees above average.
Tonight will be clear with lows in the low 50s. Highs on Sunday will approach 80 degrees with a southeast wind 5-10 mph.
The UV index will be at 7 on Sunday which is high so make sure to wear sunscreen and sunglasses if you're heading out. Skin damage can occur in 30 minutes.
Plan on dressing for the heat if you're going to the Indy Indians game tomorrow!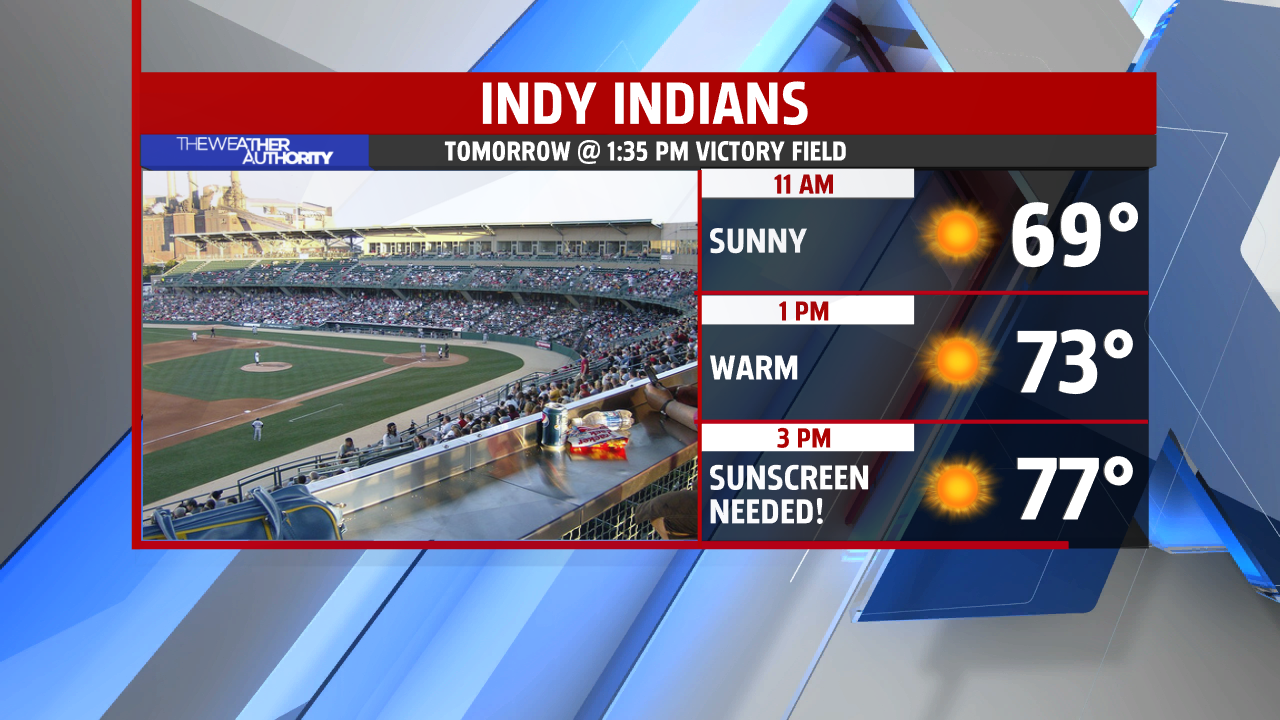 Monday will also bring unseasonably warm weather with highs in the low 80s. Tuesday and Wednesday will bring a slight chance of showers and t-storms as a few weak disturbances move across the area. The best chance of rain will be Thursday and Friday as the upper-level ridge finally breaks down and a low pressure moves into the area. --Danielle Dozier