This is an archived article and the information in the article may be outdated. Please look at the time stamp on the story to see when it was last updated.
INDIANAPOLIS, Ind. --Good Sunday evening! It's been a rather nice weekend with Sunday being the warmer of the two days. The clouds will thicken up tonight as a low-pressure system approaches. Lows will be near 50 degrees so it won't be as cold. Rain will also spread in from the southwest overnight.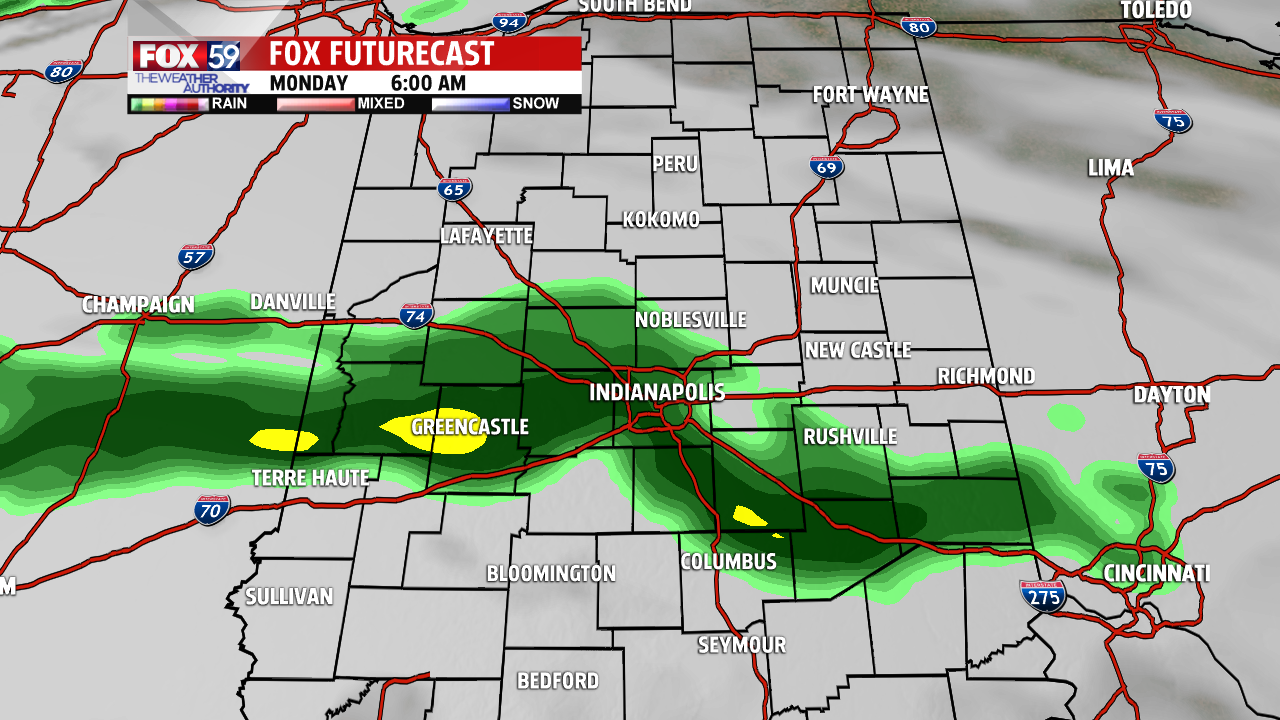 Have your umbrella with you Monday as showers will be around in the morning. Scattered showers will continue through the afternoon with a few thunderstorms possible in the evening. Some could be strong with gusty winds. It will also be a breezy day with gusts to 25 mph and highs in the mid-60s.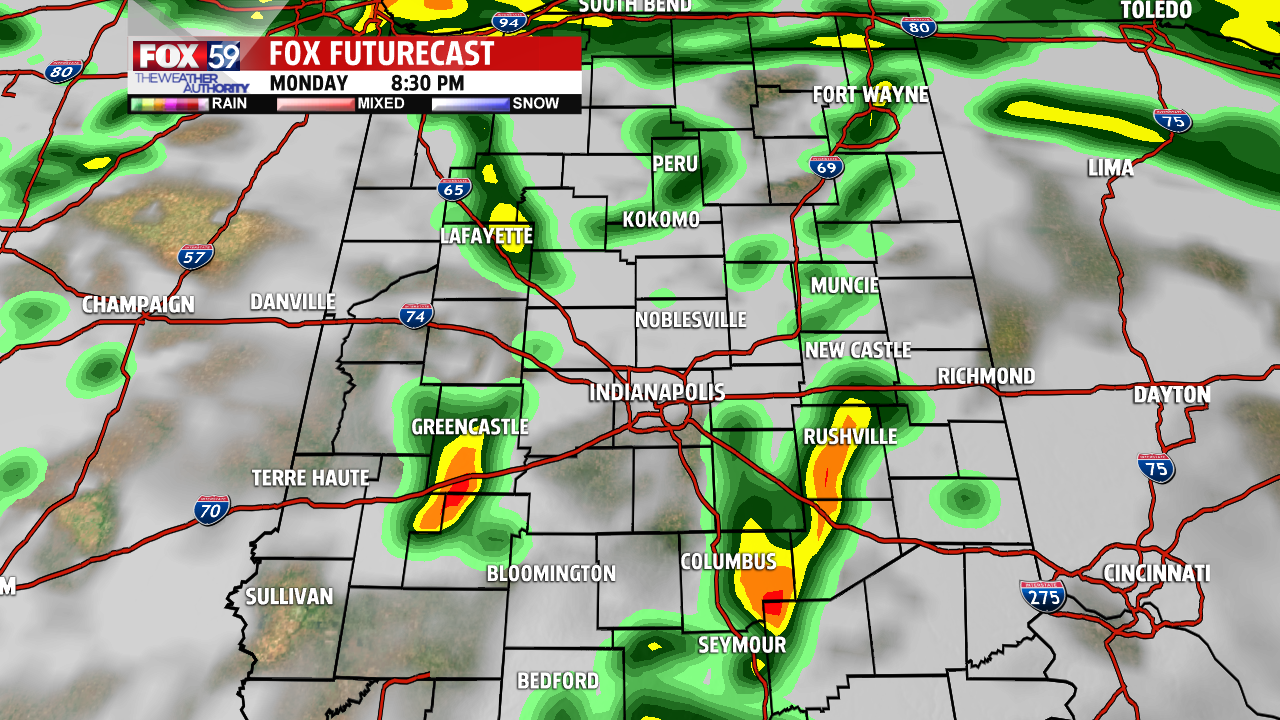 Tuesday morning will bring a few showers but they will gradually end from west to east. Highs will be in the low 60s and it will be rather windy so it will feel cooler. Rainfall amounts of 0.25 to 0.50 inches are possible with higher amounts in thunderstorms through Tuesday.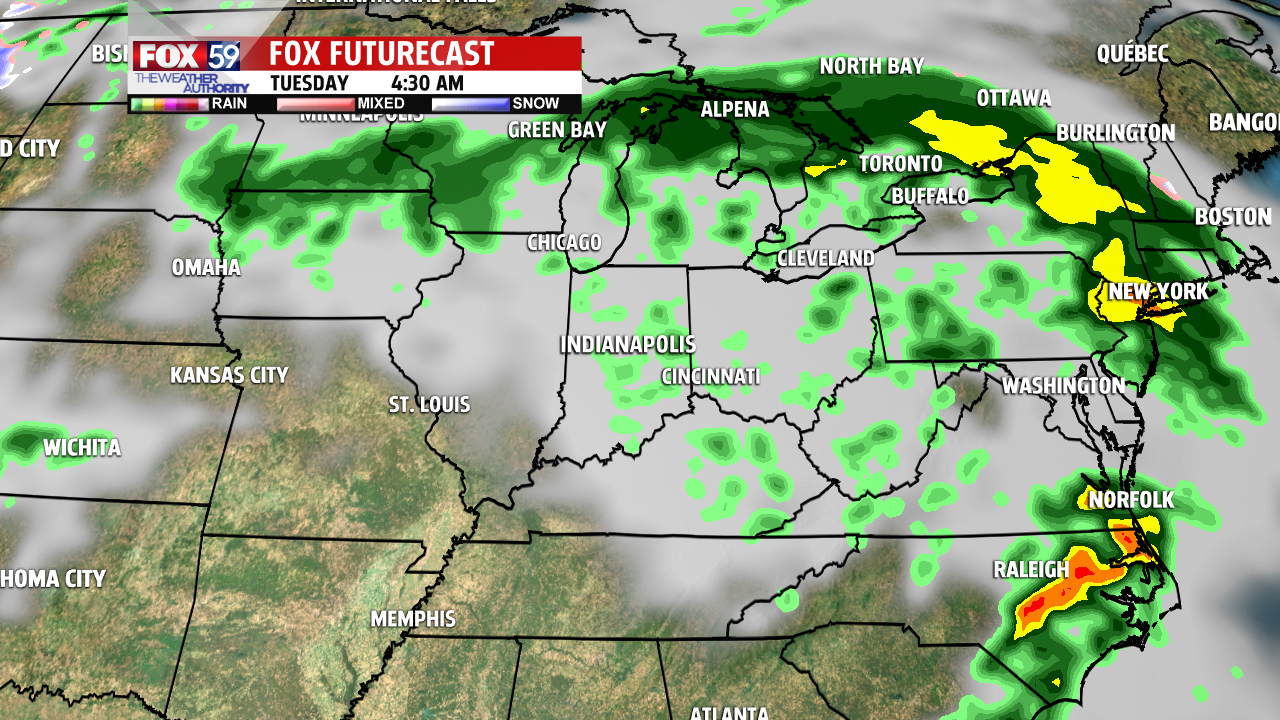 Another low-pressure system will move in on Wednesday and bring more rain and t-storms. An early look still shows the potential for some severe weather on Wednesday but the timing of the weather system will play a roll in that threat. Highs will take a dive on Thursday as a strong cold front moves in. Temperatures will fall through the day Thursday with rain around. The air looks to be cold enough early Friday for some light snow. However the cold will be short-lived as highs go back up to 60 degrees next Saturday. --Danielle Dozier