This is an archived article and the information in the article may be outdated. Please look at the time stamp on the story to see when it was last updated.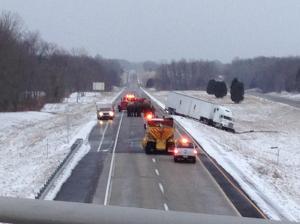 A group of elephants was unloaded onto Interstate 70 following an accident Thursday.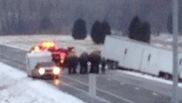 The crash happened at County Road 725, just four miles west of
a multi-vehicle accident on I-70.
Indiana State Police said a semi trailer was hauling three elephants when the vehicle slid off the road.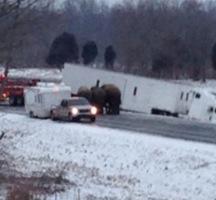 The elephants were "purposely unloaded" and then "purposely reloaded" onto the trailer after it was moved back onto the roadway. Officials stressed the  pachyderms were not "on the loose at any time," though initial reports had indicated otherwise.
The elephants were not injured and have since left the scene.
Photos courtesy of James Walton.