This is an archived article and the information in the article may be outdated. Please look at the time stamp on the story to see when it was last updated.
Rain-soaked counties will get some relief this morning, as storms head east to Ohio!  Over the past 24 hours, rain totals ranging from 1″ to 3″ were quite impressive and scary at times!  Along with the rain, lightning, hail and strong gusts made for a busy night here in the FOX59 weather center and now the cleanup begins.
A much quieter morning ahead as temperatures remain quite mild and storms are very limited.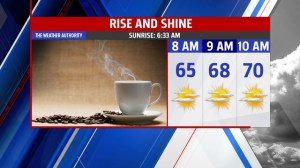 It will be quite toasty today with some of the warmest weather we've had this year with peak temperatures in the middle to upper 80s!  If you're going to the track for Indy 500 practice, gates open at 10 a.m. and close at 6 p.m.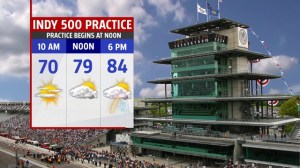 Tracking more rain and unsettled, cooler days ahead with looming cold front to our west!  Today will be the last of the 80s until next week!  YIKES!!!  In fact, some flurries may be possible for the Great Lakes region by Friday and into Saturday.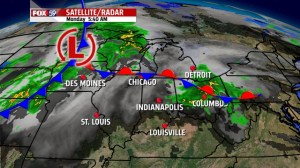 Take a look at these numbers if you dare: