This is an archived article and the information in the article may be outdated. Please look at the time stamp on the story to see when it was last updated.
INDIANAPOLIS, Ind. --Good Tuesday afternoon! Temperatures today checked in in the mid-70s with plenty of sunshine. Tonight will be dry with lows in the upper 50s and a partly cloudy sky.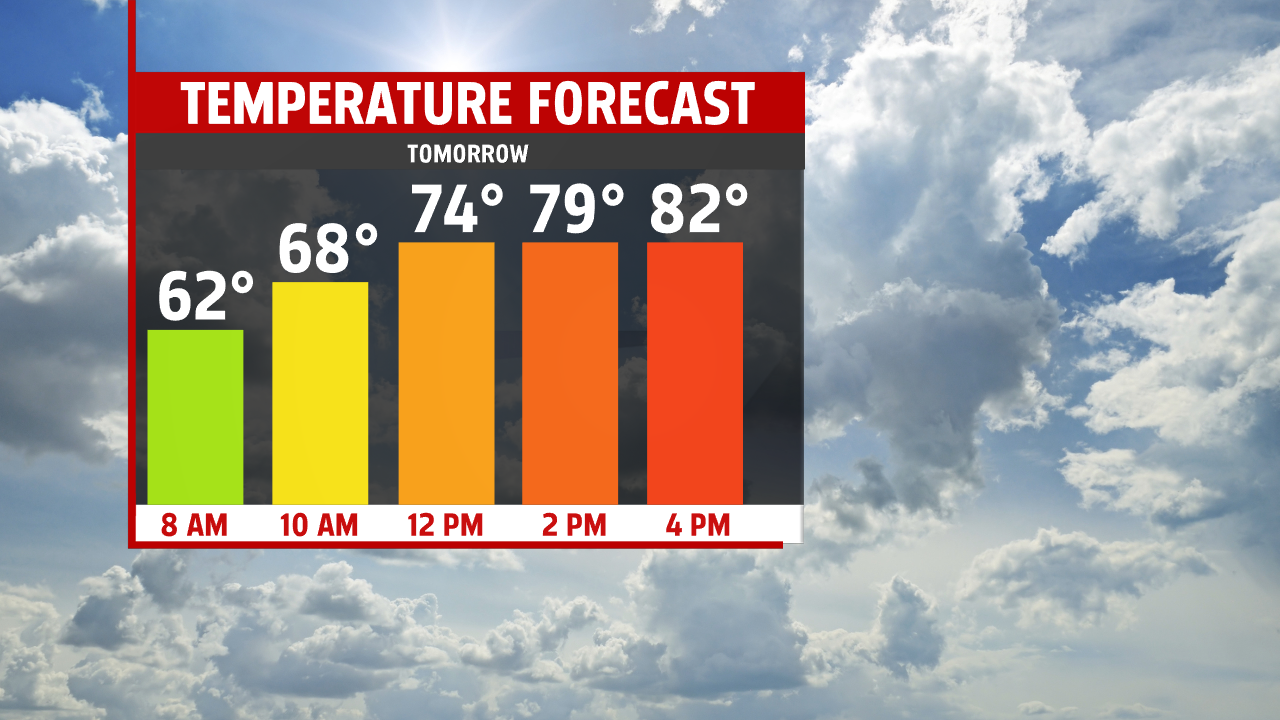 Wednesday will bring the warmth and the wind with highs in the low 80s and wind gusts to 30 mph. Expect a mix of sun and clouds with a few showers and t-storms around across northwest Indiana through the day. The best chance of more widespread rain for the area, including Indy will be Wednesday night into Thursday as a cold front and low pressure move in. Rainfall amounts of 0.10 to 0.25 inches are possible with higher amounts in thunderstorms.
Thursday will be windy and cooler as temperatures fall in the morning once the cold front moves in. We'll have rain and possibly a couple of t-storms around, especially in the morning.
A front will move into the area and act as a lifting source for showers and thunderstorms through the weekend. It looks like it could be quite wet with highs in the 70s. We'll have to monitor the threat for flash flooding. Next Monday looks much colder as a strong low-pressure system moves through. Temperatures will fall from near 60 degrees with strong winds and wet weather around. --Danielle Dozier