This is an archived article and the information in the article may be outdated. Please look at the time stamp on the story to see when it was last updated.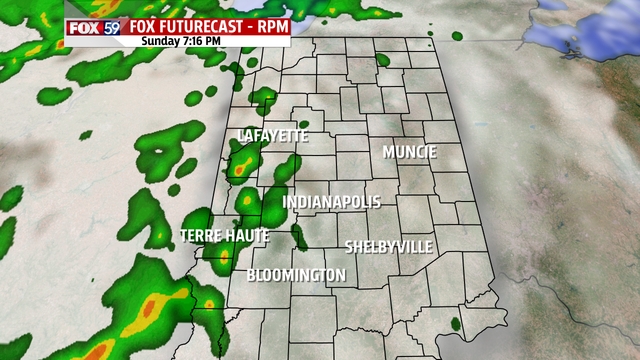 Do we hit the 80s for the first time this year today?  It's going to be close.  Temperatures right now are running very warm as winds continue to blow in from the south.  This not only means a wonderful day is expected but it also means an increased chance for strong storms developing overnight tonight will be there.
Overall CAPE (Convective Available Potential Energy), the main measure of instability will be between 500 – 100 j/kg from Sunday night.  That isn't too impressive, but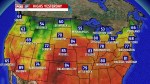 you don't need them to be impressive to get hail.  What you do need is vertical shear and our vertical shear numbers will be decent later on tonight with them between 30 – 40kts.  Lapse rates will also be moderate during this time period with favorable winds for the development of singular storm cells. To be clear we are not under a severe risk officially from the Storm Prediction Center at this time.  Hail, if it occurs, will likely be small in the nickel to dime size.
This tells me that even though we are not under a severe risk for storms it appears to me that small hail will be possible tonight from 7pm through about 2am Monday morning.  Rain will also be moving through overnight tonight into tomorrow.  Timing out the cold front it appears the front slides through at 11am on Monday.  This will not mean an end to the rain but storms should end fairly quickly after it passes.  Light rain and snow may stick around while we cool off through Tuesday morning.