This is an archived article and the information in the article may be outdated. Please look at the time stamp on the story to see when it was last updated.
INDIANAPOLIS, Ind. –It was a chilly start on this Sunday! Temperatures dipped into the upper 30s in Terre Haute, Muncie and Columbus. Indianapolis had a low temperature of 48 degrees this morning. Afternoon temperatures climbed into the low 70s.
Tonight we'll see a partly cloudy sky and temperatures in the low to mid-50s off a southeast wind. Monday will be warmer with highs in the low 80s and a south, southeast wind at 5 to 15 mph.
Even warmer weather will arrive Tuesday and Wednesday with highs in the mid-80s. The record-high temperature for each day is 90 degrees. A trough of low pressure will swing in through the end of the week and bring days of rain chances. Expect a rain chance Wednesday night into Thursday and then again on Friday, Saturday and Sunday. We'll track these rain chances and how much as we get closer because we really need the rain!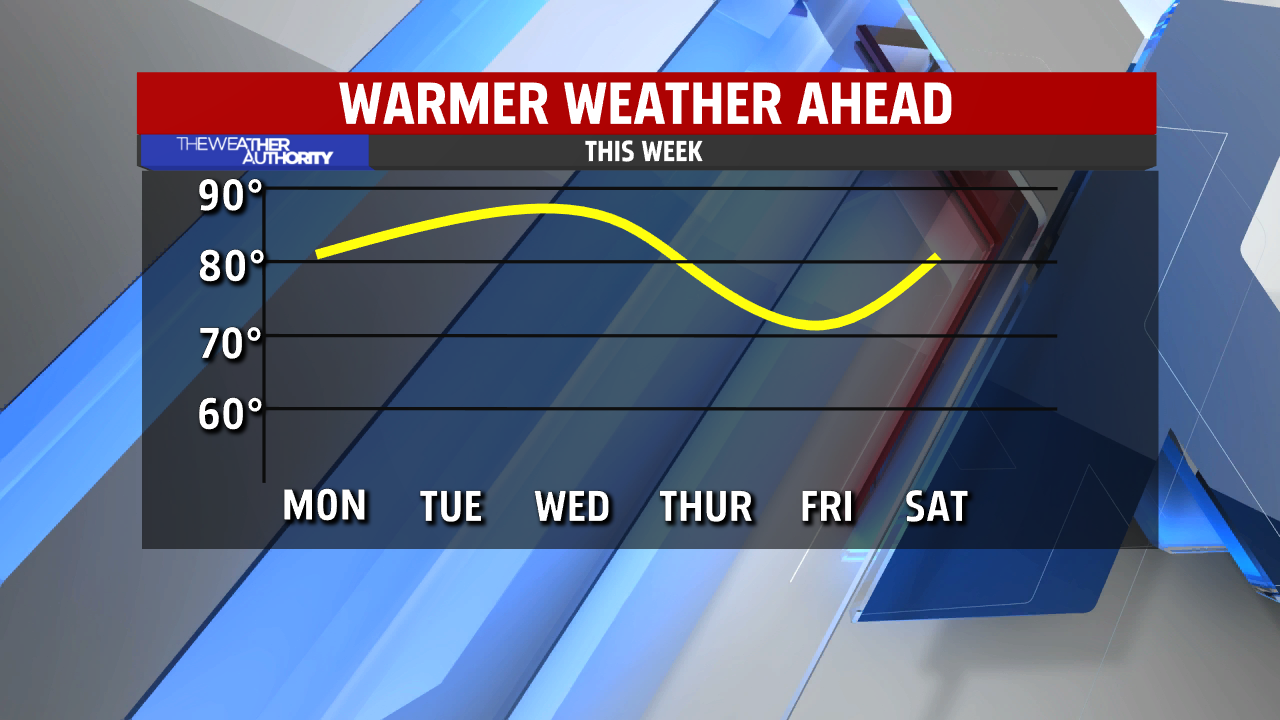 Cooler weather is expected to end the week with another warm up ahead for next weekend. –Danielle Dozier