This is an archived article and the information in the article may be outdated. Please look at the time stamp on the story to see when it was last updated.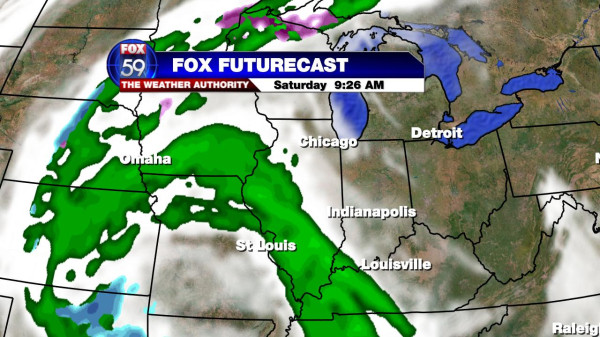 This weekend's forecast is proving to be a difficult one with a model data struggling to figure out where a cut-off low is going to go.  At this point it looks like the track will take the low off to our south bringing cloudy weather and perhaps a couple of light rain showers to the area for the weekend.  If the track changes and take a little more of a northward track then our rain chances will go up.  If the track continues the current trend and pushes off to the south than our rain chances will be very small and our temperatures would likely remain in the 70s through the weekend.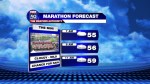 I expect to see the track move over or near Louisville over the weekend, keeping thick clouds and a low rain chance in place.  For the thousands running the mini, the rain chance should be relatively low, but mist and light rain showers will be possible.  Overall, we will give a sixty percent chance for rain over the weekend, with the best chance peaking late Saturday into Sunday morning.  There will be a chance for light drizzle to light rain throughout the weekend.  Severe weather is not expected over the weekend.
Besides any potential rain the Mini Marathon should be comfortable for runners.  Lows should start out near 50° on both Saturday and Sunday and high temperatures won't be too far from there due to heavy cloud cover over the weekend.  For today and Friday highs will be in the mid to upper 70s.