This is an archived article and the information in the article may be outdated. Please look at the time stamp on the story to see when it was last updated.
INDIANAPOLIS, Ind. –Wednesday morning we woke up with a dusting of snow on elevated surfaces! Not everyone saw snow but those around Indianapolis and across south-central Indiana had some bursts of snow overnight. Roads stayed damp but not icy as temperatures were above freezing.
We're expecting additional showers and possibly a t-storm later this evening and into Thursday. It will stay cloudy overnight with fog and temperatures rising to the mid-50s by daybreak Thursday as a warm front lifts through.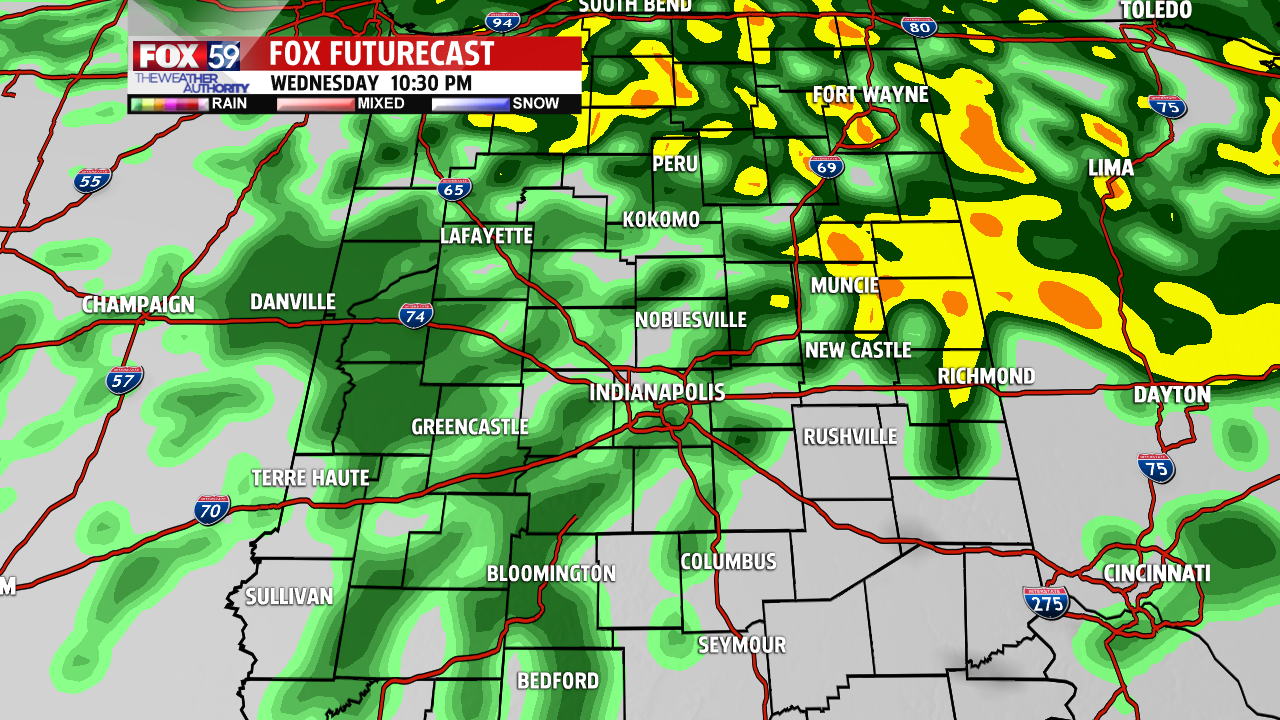 Thursday's highs will reach the mid to upper 60s with showery skies. It will also be breezy with gusts to 20 mph out of the south. Rainfall amounts of 0.10 to 0.25 inches are possible through Thursday with higher amounts in t-storms.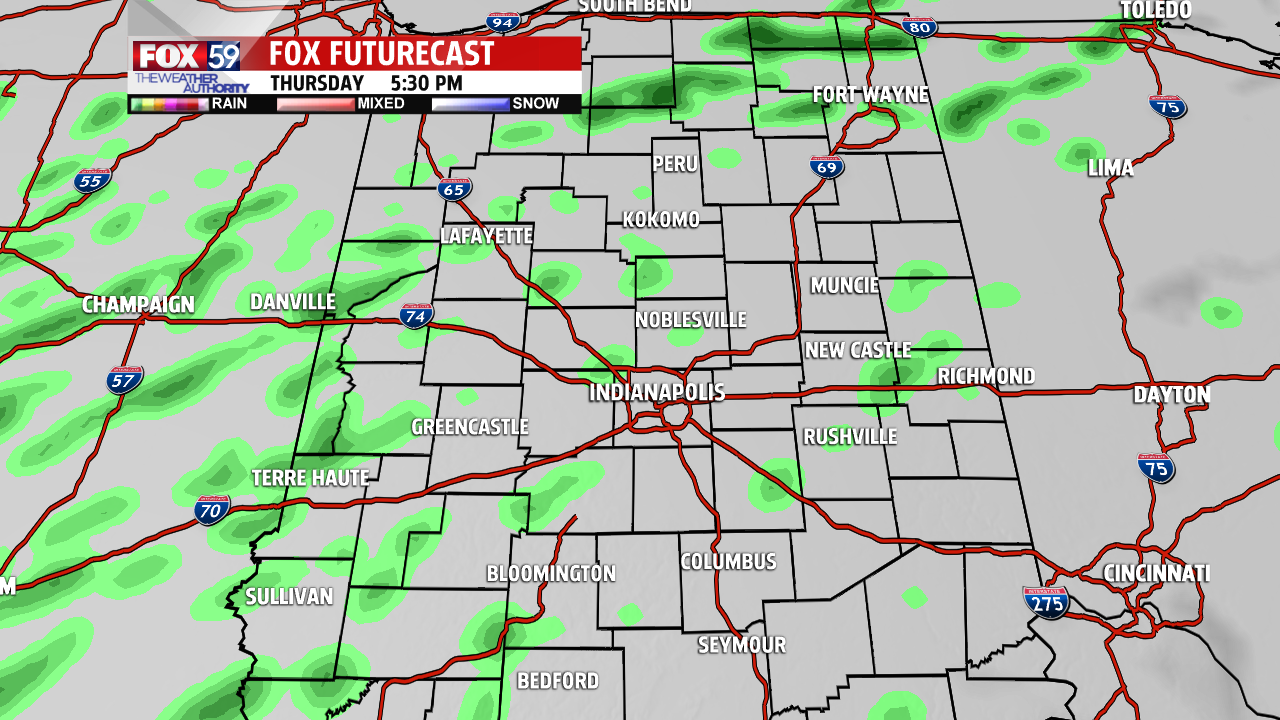 Some showers will be around Friday morning but we'll see some sunshine in the afternoon with highs in the low 60s and a northeast breeze.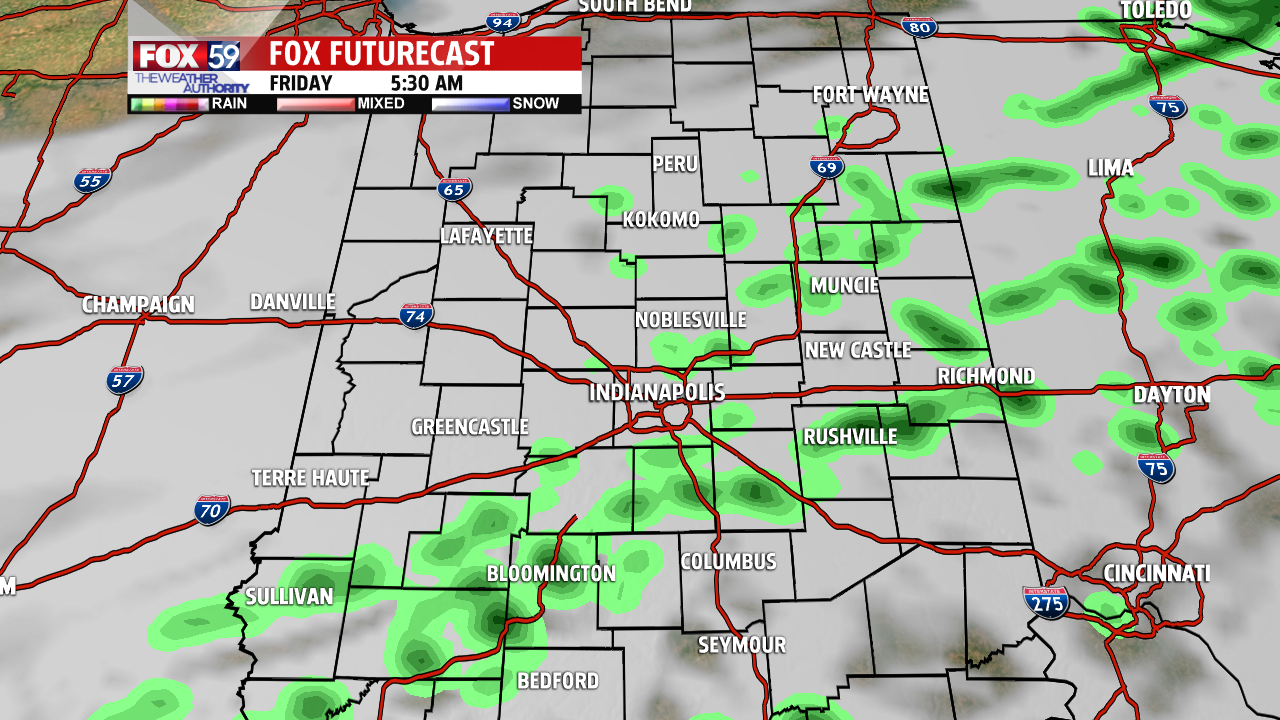 The weekend looks wet with both days bringing rain chances. Severe weather including damaging winds, hail and/or an isolated tornado will be possible Sunday night. Stay tuned! –Danielle Dozier