This is an archived article and the information in the article may be outdated. Please look at the time stamp on the story to see when it was last updated.
INDIANAPOLIS, Ind. (January, 21) — We're in the middle of cold and flu season once again, and this year, some people are complaining that their cold just won't go away. Every case can be different, but some doctors say it could actually be walking Pneumonia. If your cold symptoms stick around for more than seven to ten days, experts say it's time to see your doctor.
Marion County Public Health Officials say the good news — they're seeing low flu numbers right now, especially for January. In fact, that latest numbers from the CDC show Indiana is in the "minimal" category for flu cases. At the same time last year, Indiana was in the "moderate" category and more than a dozen other states were in a "high" category.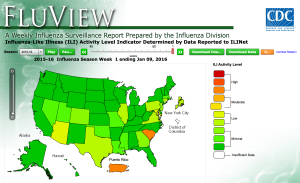 "The other thing we got going for us this year is the vaccines are a really good match to the circulating strains, so that may be playing into our numbers being down as well," said nurse Melissa McMasters, Coordinator of Immunization and Infectious Disease Program for Marion County Health.
Still, experts say, that doesn't mean we're in the clear.
"Some other states are seeing higher levels of flu activity than we are, so that's a sign too that we may not have reached our peak yet," McMasters said.
McMasters says sometimes flu doesn't peak in our community until February or March, so it's not too late to get a flu shot.
Overall, there are different viruses circulating all the time, especially during cold and flu season, but doctors say the best advice they can give: Wash your hands!