This is an archived article and the information in the article may be outdated. Please look at the time stamp on the story to see when it was last updated.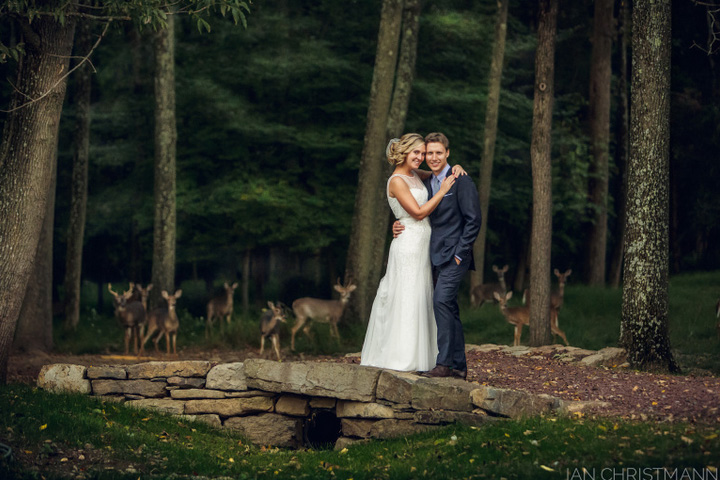 STOCKTON, N.J. (Sept. 26, 2014) – Many couples roll the dice on outdoor weddings, but for a Brooklyn couple, the gamble paid off with help from some unexpected guests.
Erick Fix and Lauren Ruff ended up with some stunning wedding photos after some deer joined them for pictures in Stockton, N.J. Photographer Ian Christmann snapped the fantastic photos.
"During the dinner, we were surprised by a herd of deer that appeared at the edge of the woods," Christmann told PIX11. "The bride and groom graciously let me interrupt their meal to see if we could get a photo or two near the deer. The deer were quite jittery as we approached so I didn't expect that we would be able to get that close."
The unexpected guests hung around long enough for some very memorable shots. Christmann said other than some minor color and shadow corrections, the photos weren't altered.
Find out more about this story from our sister station, PIX11. You can find more photos at the website for Catalyst Photography.