This is an archived article and the information in the article may be outdated. Please look at the time stamp on the story to see when it was last updated.
SARASOTA COUNTY, Fla. (Sept. 11, 2014) – He got caught sleeping on the job!
A maid entered a Sarasota County home only to find a burglar inside. She wasn't in any danger because the man—later identified as Dion Davis—had fallen asleep on a bed with a bag full of stolen jewelry lying right next to him.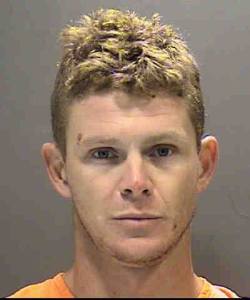 The woman called police, and when investigators from the Sarasota County Sheriff's Office arrived, they found Davis still dozing. He didn't even notice deputies were snapping pictures of him.
Davis was arrested and charged with burglary.
Source: Sarasota County Sheriff's Office