This is an archived article and the information in the article may be outdated. Please look at the time stamp on the story to see when it was last updated.
INDIANAPOLIS, Ind. --Good Monday afternoon! It's a much cooler and windy day in central Indiana. This after heavy rain, flooding and severe weather over the weekend. Some places saw more than five inches of rain in the past few days. Indianapolis broke a daily rainfall record on Saturday with 1.99 inches. The city saw 5.6 inches of rain in the month of April and finished 1.79 inches above average.
April was also a warm month for the city. The average monthly temperature was 59.3 degrees and will go down as the third-warmest April on record.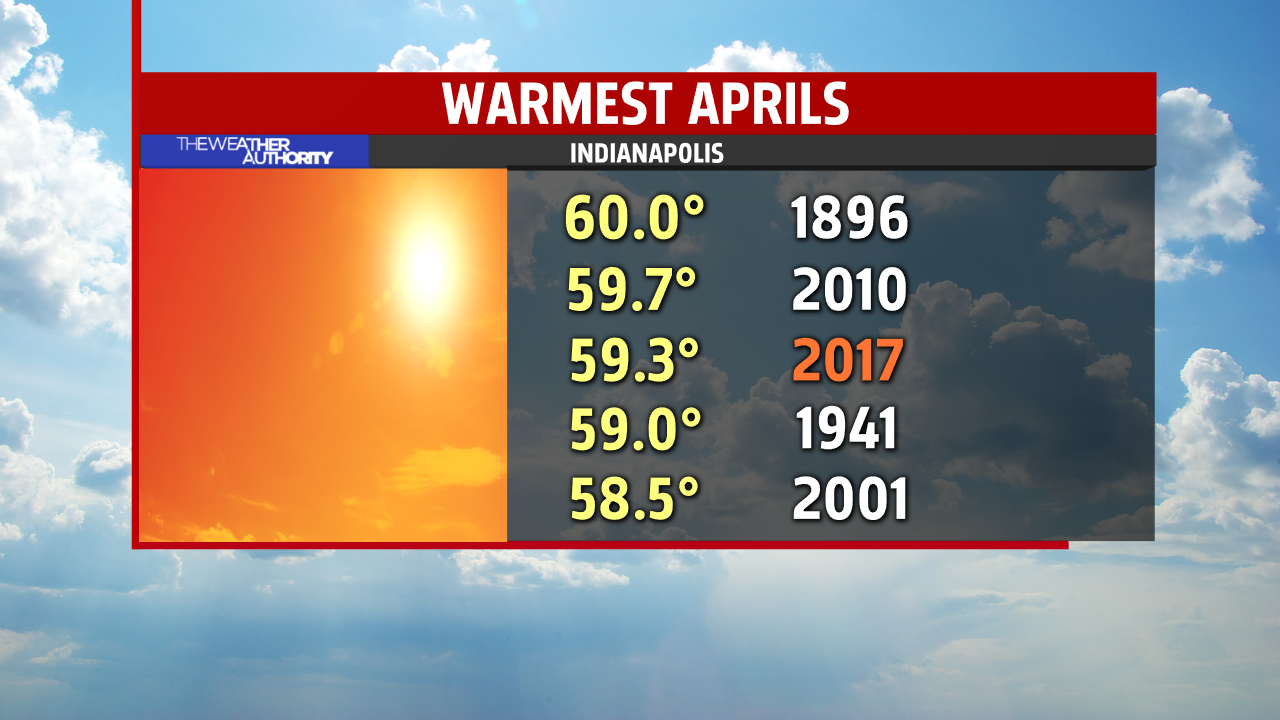 The high temperature for the day reached the upper 60s around midnight and fell into the 50s through the day today. It's also been windy as a strong low-pressure system tracks overhead.
Tonight will bring a few spotty showers but nothing torrential is expected like we've been seeing. It will be chilly and windy with lows in the low 40s by Tuesday morning and wind gusts to 30 mph.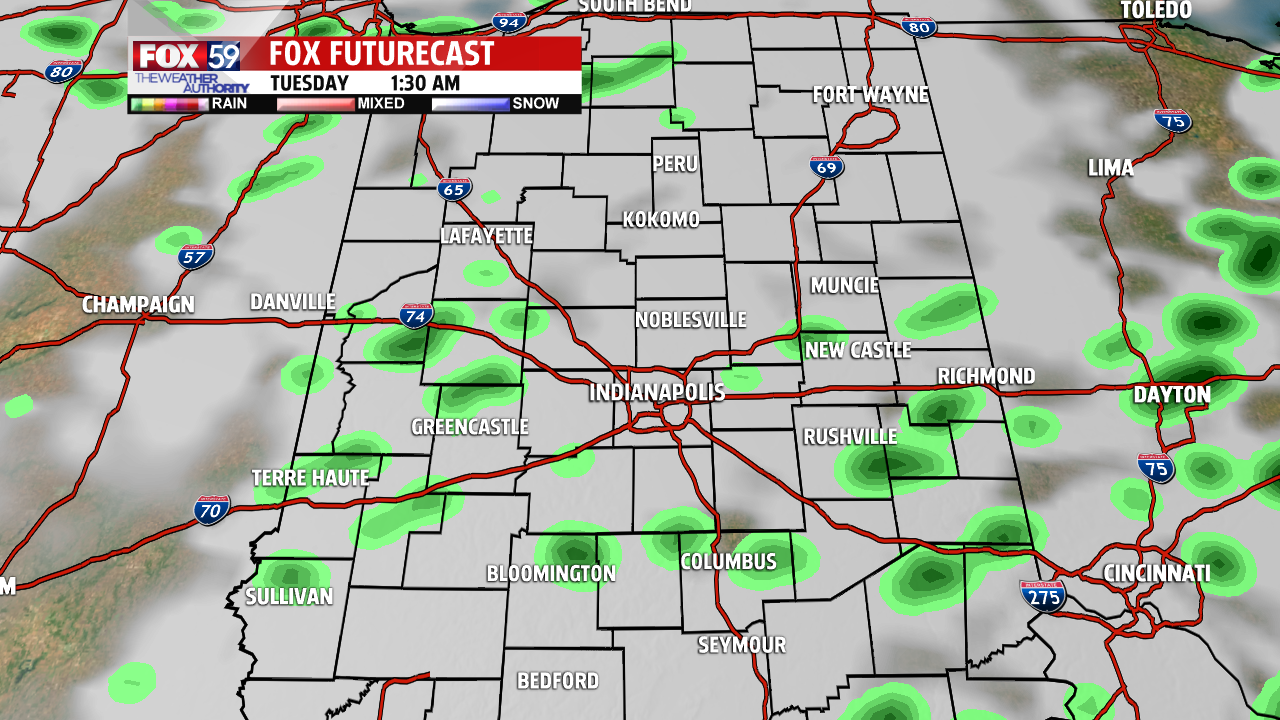 Tuesday's highs will reach near 60 degrees with strong wind gusts to 35 mph. We'll also see more clouds near and north of Indianapolis and I-70.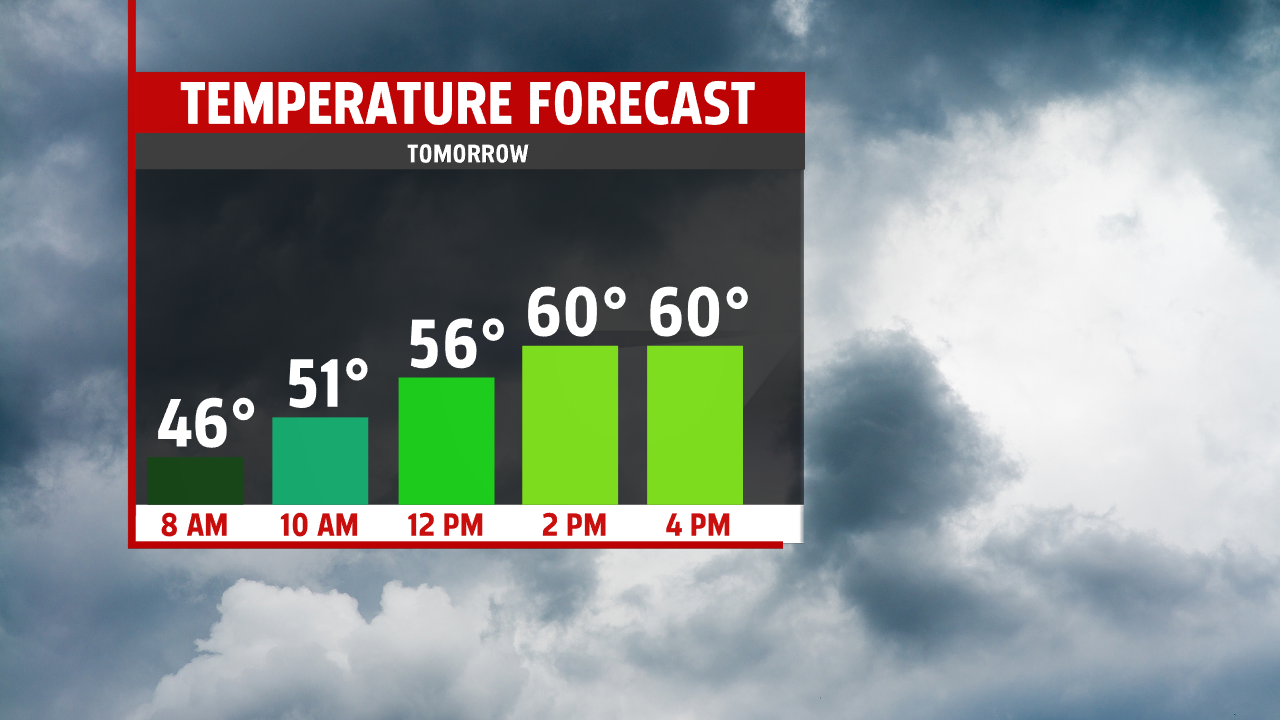 Another weather system will develop and track to the south of Indy through mid week. Rain will arrive Wednesday evening and continue into Thursday. Highs will only top out in the 50s. A trough of low pressure will dig down and merge with the system into Saturday which will keep rain chances around.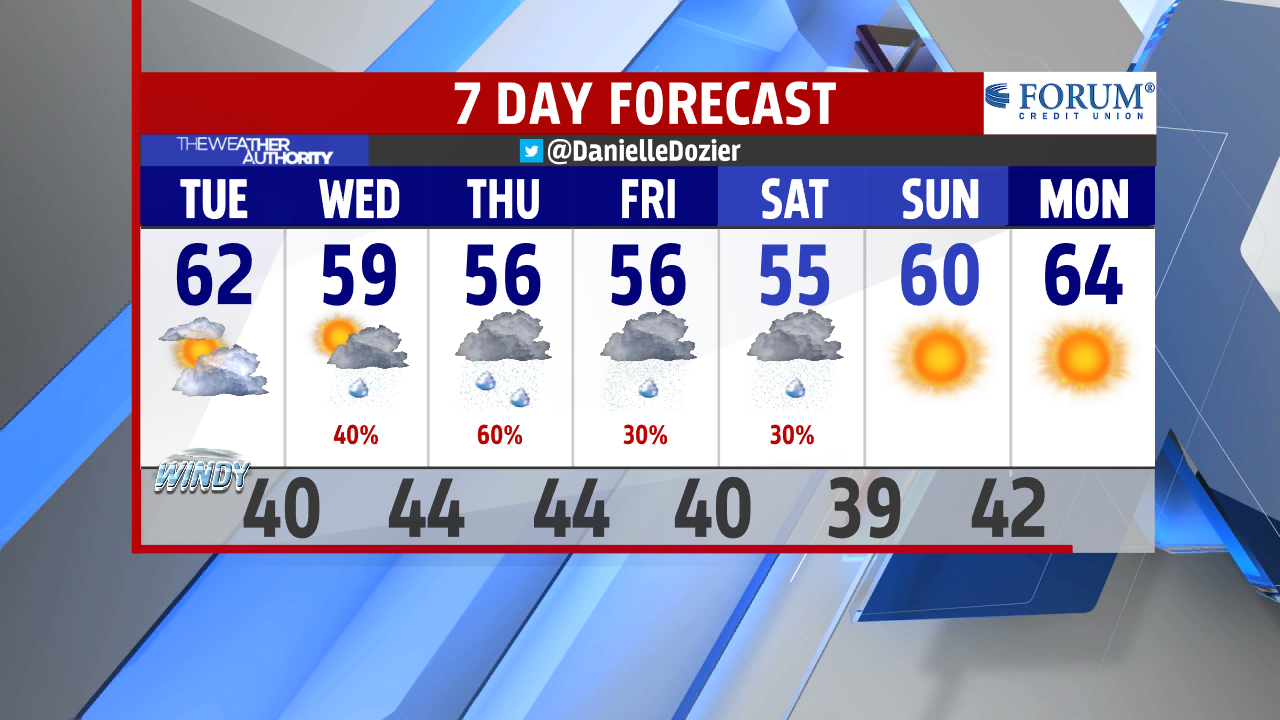 On a side note--On this date one year ago, central Indiana saw a crazy hail storm. Hail fell inches deep on the ground around the metro with heavy flooding. While there were many supercell thunderstorms on radar that night, only one produced a tornado. The tornado was confirmed in Montgomery County. --Danielle Dozier