This is an archived article and the information in the article may be outdated. Please look at the time stamp on the story to see when it was last updated.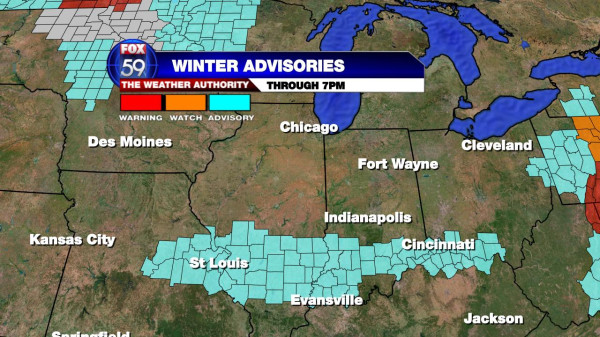 Updated at 11:30p Sunday
Winter weather advisories have been issued for a decent swath of area here in Indiana today for the potential for snow.  The latest National Weather Service Bulletin is calling for the potential of 1 – 2 inches of snow for places like Seymour, Columbus and Vincennes.  These communities will see snow but it appears to me their snow amounts will be far less than that.  Here's why.
Let's start with high and low temps over the next 36 hours.  Today's high temperature for Bloomington will be 42 degrees.  The overnight temperature heading into Monday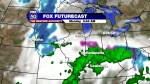 morning will fall to the mid 30s.  There will not be a time over the next 24 hours when Bloomington will fall to below 32 degrees.  In fact I don't expect to see Bloomington fall below 33 degrees through Monday afternoon.  This tells us a couple of things.  A) Snow will be melting as it hits the ground. B) Street temperatures will not be conducive for snow to stick.  This means roads will not be majorly impacted by this winter weather.
Due to the warm temperatures you also have to assume that it would take a prolonged amount of time in order for snow to begin to stick.  That's something that models show there won't be a lot of.  There is really only about a 3 hour window where we could see snow heavy enough for some accumulation to occur.  The GFS puts this window of time at first thing this morning.  Through 8am to be exact.  The other major models don't show any snow for Bloomington and have it coming in as all rain.  I will be updating this blog throughout the morning.
UPDATE:  The national weather servive continues to call for 1 – 2 inches of snow in the advisory areas.  My biggest concern over the next 24 hours will contniue to be the icing threat overnight tonight north of Indianapolis.