This is an archived article and the information in the article may be outdated. Please look at the time stamp on the story to see when it was last updated.
CITRUS COUNTY, FL (March 16, 2015) – A Florida woman is under arrest after she faked having breast cancer in order to collect thousands of dollars from her family and community.
According to the Citrus County Sheriff's Office, Kelly Johanneson, 36, disappeared for a month in late 2013. When she resurfaced, she told her friends and family that she had Stage IV breast cancer and had been to Moffitt Cancer Center.
Johanneson said she needed help paying her medical bills, so her loved ones reached out to the community to raise funds. According to Bay News 9, supporters created a donation website — KellysHope on GoFundMe.com —  and it raised $4,400. Other fundraisers were held, including a large event by the Citrus County Airboat Alliance.
Detectives received a tip in September 2014 that Johanneson may be faking her cancer, and they began interviewing her relatives. They discovered that no one had actually been to the doctor with her.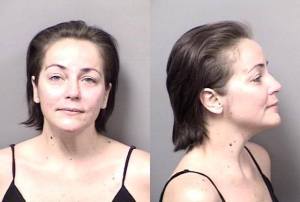 Detectives then interviewed Johanneson, and she provided them with the names of doctors and gave them all of her paperwork.
But when detectives contacted the Moffitt Cancer Center, the center said they never had a patient by the name of Kelly Johanneson.
The case was brought to the State Attorney's Office, and a warrant for Johanneson's arrest was issued. She is now facing charges of organized fraud, which is a third-degree felony.
"This is the first case in Citrus County of its kind," Detective John Bergen told WOIO. "It just seems so implausible that someone would use a horrible illness like cancer for personal gain. Johanneson hurt so many people; from people that loved her to people that hardly knew her but wanted to help."