This is an archived article and the information in the article may be outdated. Please look at the time stamp on the story to see when it was last updated.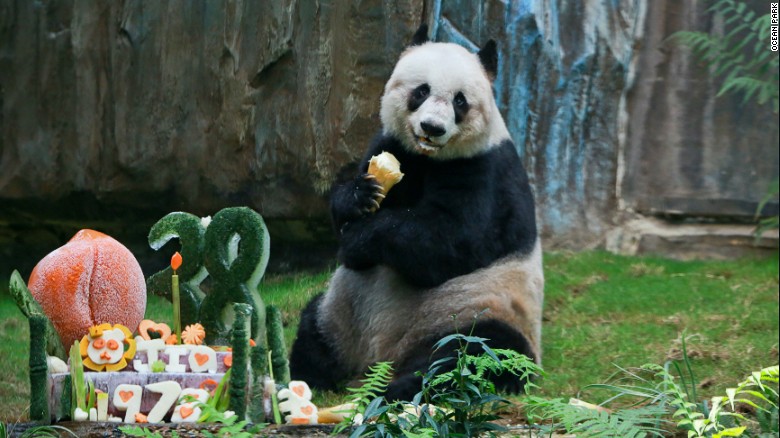 HONG KONG –The world's oldest panda in captivity died Sunday in Hong Kong's Ocean Park.
Jia Jia was 38, and had lived at the zoo for the past 17 years.
In a statement, Ocean Park said the panda had been "rapidly deteriorating" in recent weeks, with greatly reduced food consumption and a marked decrease in weight.
Her condition took a turn for the worse on Sunday, leaving her unable to do anything but lay down for the majority of the day. To prevent further suffering, the zoo decided to euthanize Jia Jia, and veterinarians performed the procedure at 6 p.m. local time .