This is an archived article and the information in the article may be outdated. Please look at the time stamp on the story to see when it was last updated.
FOX59 is coming to YOUR TOWN on Fridays!
We are so excited to launch this new weekly segment starting Friday, Aug. 1.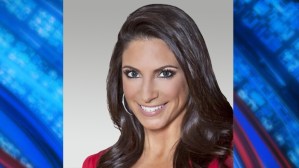 Every Friday morning between 8 to 10 a.m., FOX59 Morning News' co-anchors Kristin Kane and Scott Jones will be visiting different cities and towns throughout central Indiana.
"Your Town Friday" is all about showcasing your community's hidden gems and/or highlighting an upcoming weekend event.
We love our Hoosiers and we can't wait to visit you in YOUR TOWN!
Be sure to tune in on Aug. 1 to see what the excitement is about!