Five people stand accused of conspiring to trigger a massive natural gas explosion that leveled a house on the south side of Indianapolis on November 10, 2012.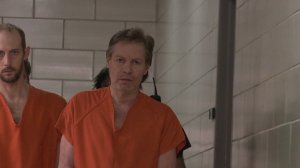 The blast damaged approximately 80 surrounding properties, causing more than $4 million in damage and killing two people.
The first of the Richmond Hill defendants, Mark Leonard, is being tried in St. Joseph Superior Court in South Bend as his case was moved due to extensive pre-trial publicity and after a determination by the Marion County Prosecutor that the blast and unfolding scope of the tragedy would make it impossible to find jurors who did not have a geographical or personal connection to the investigation.
Leonard is accused of masterminding the explosion at the home of his girlfriend, Monserrate Shirley, at 8349 Fieldfare Way in the furtherance of an insurance fraud.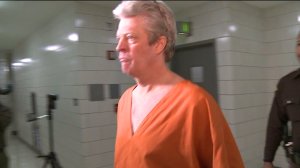 Investigators determined that natural gas filled the home after a fireplace valve was disabled and a propane tank inside a microwave oven with a time-delay start caused the initial explosion.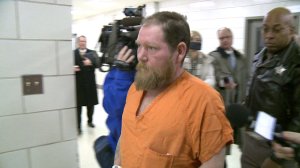 Two additional suspects–Bob Leonard, Jr., and Gary Thompson–stand accused of triggering the blast as Mark Leonard and Shirley awaited word of the success of the scheme at a southern Indiana casino.
The fifth suspect, Glenn Hults, is charged with conspiracy to commit arson as prosecutors say he encouraged the plot and agreed to participate in its cover-up.
The other four defendants were accused of approximately 50 charges, including two counts of murder for the deaths of neighbors Dion and Jennifer Longworth and various counts of arson, conspiracy to commit arson and insurance fraud.
Shirley reached an agreement with prosecutors to testify against her co-defendants, and as a result, will face two charges of conspiracy to commit arson.
Mark Leonard faces a term of life without parole if convicted. His trial is expected to last six weeks.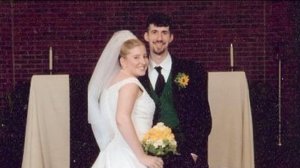 Evidence of Leonard's alleged plot from inside the Marion County Jail to hire hit man to kill a key witness will be introduced to jurors in Judge John Marnocha's courtroom.
The other defendants won't face trial until next year at the earliest.
Click here for a timeline of the Richmond Hill investigation.