The best toy deals you can still shop now
If you have a few kids in your family, much of your holiday shopping may involve looking for toys and games. You can now still shop some of the best Cyber Monday toy deals to get ahead of your holiday shopping this year.
BestReviews has reviewed and tested many toys, so you'll want to check in regularly to get the most up-to-date list of Cyber Monday toy deals. Some of the top deals include the Marbling Paint Art Kit and Bezgar TB141 Remote Control Car.
Last updated on Nov. 27, 2023, at 5:50 a.m. PT.
Best baby and toddler toy deals
Babies and toddlers need toys not only to be entertained but also to help them with brain development. Some of the best Cyber Monday deals include baby and toddler toys that help them learn colors, shapes and faces.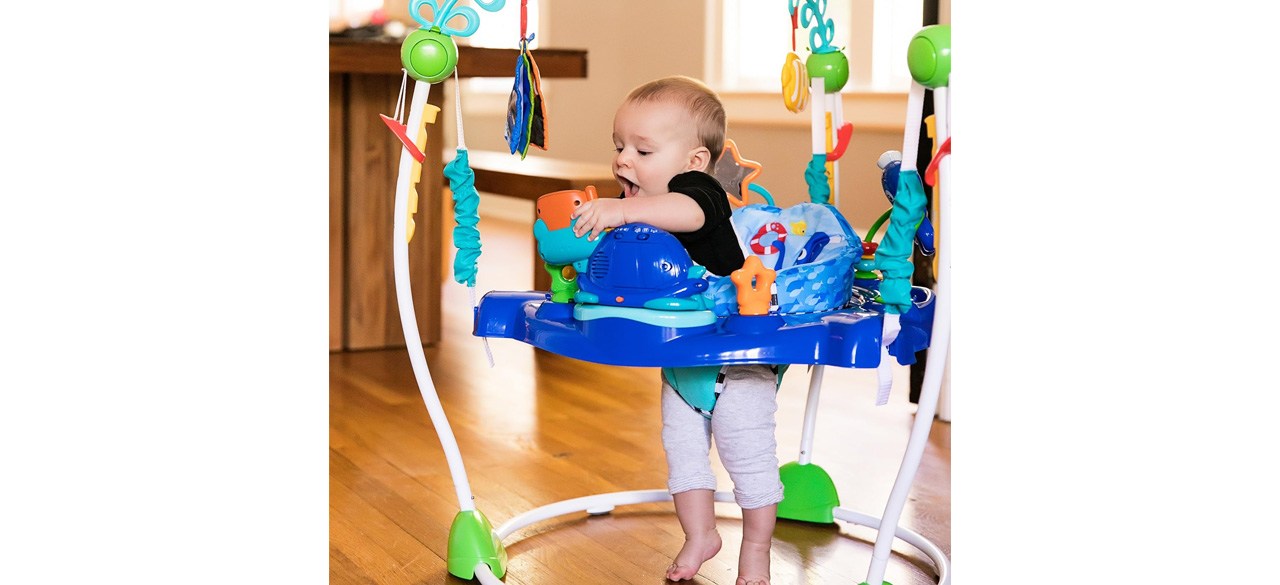 20% OFF
Babies of 6 months and up will love bouncing themselves in this activity jumper. As well as the sheer fun of bouncing, there is an activity center featuring toys and sounds. With 20% off this Cyber Monday, it's down to $79.99 from $99.99.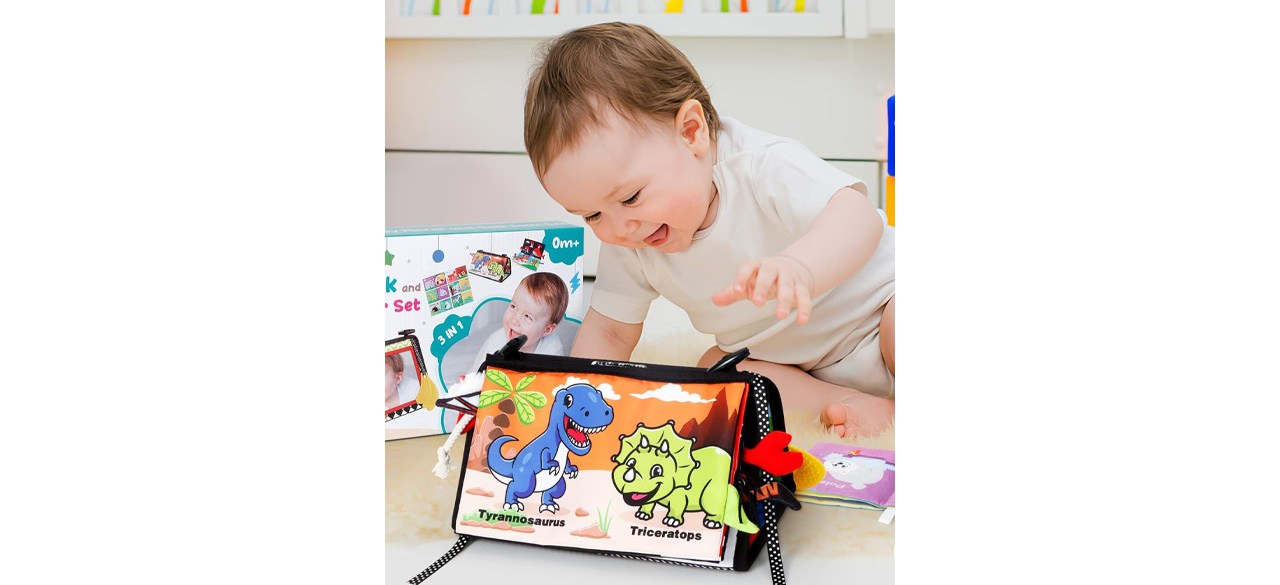 23% OFF + 20% COUPON
This 3-in-1 set is excellent for brain development and includes a mirror and cute animal patterns for babies to enjoy. The included soft books have textured 3D animal details, and the lightweight design makes storage easy. With 23% off plus the 20% off coupon, this toy goes from its normal price of $25.99 to $15.99.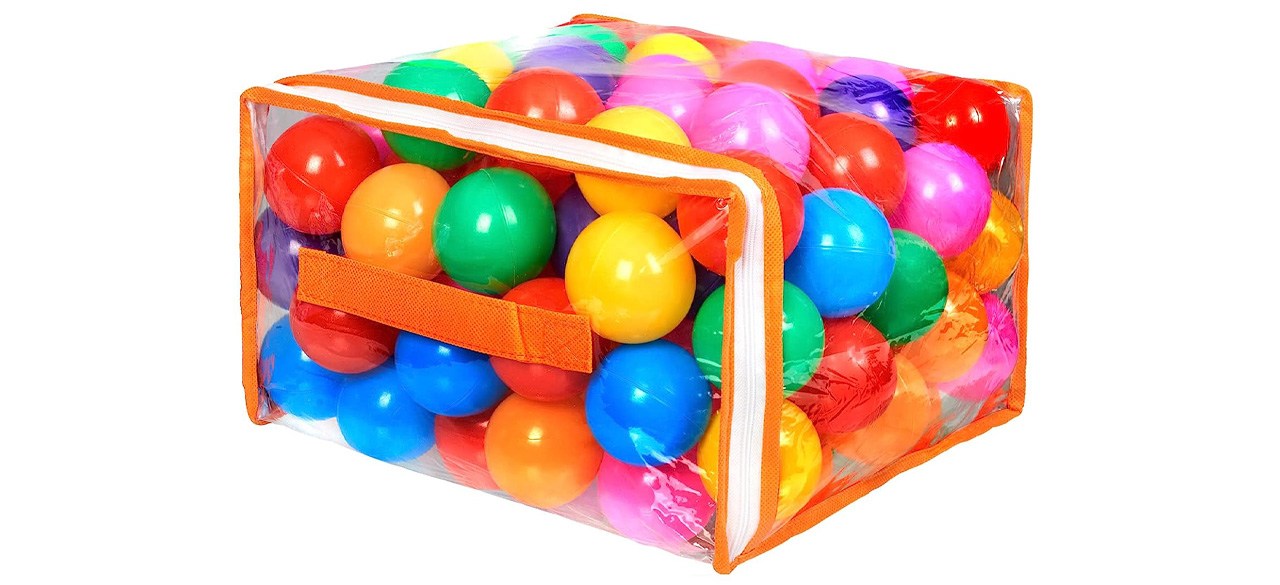 50% OFF
Pit balls are popular among young children because of their lightweight and colorful design. This set comes with 100 balls, each measuring 2.2 inches in diameter, and a storage bag for easy transportation and storage. Plus, they're BPA-free for improved safety. Normally sitting at $39.99, this set of 100 balls is 50% off making it $19.99.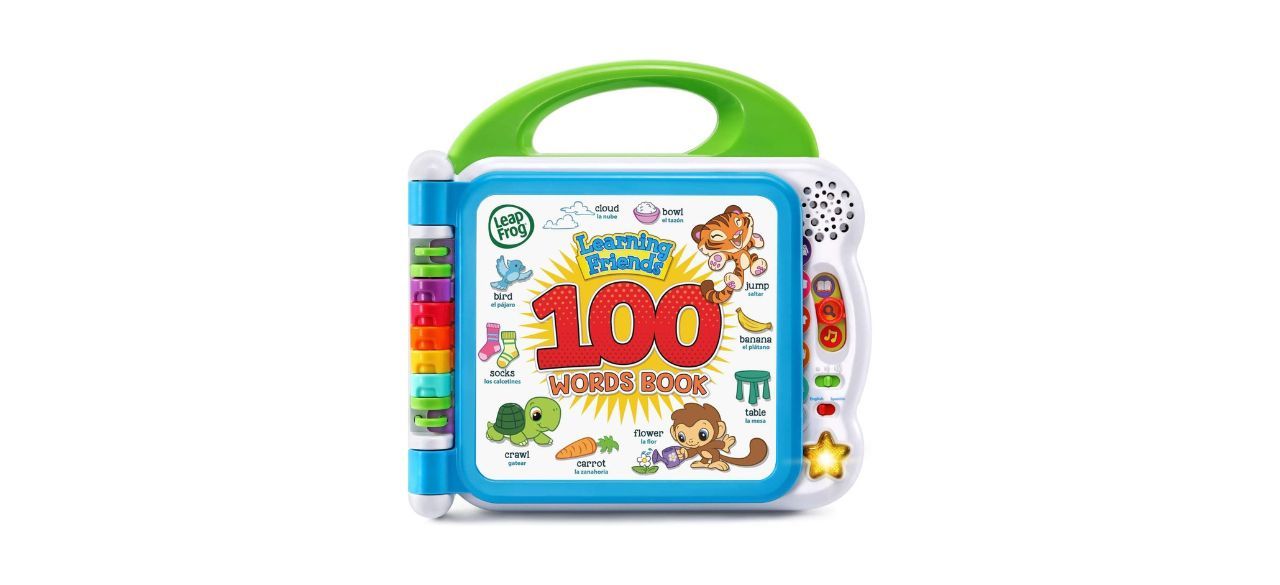 30% OFF
Learning new words has never been this easy, thanks to this fun interactive book from LeapFrog. This book teaches kids both Spanish and English and even includes a few new "friends" that help make learning these words a unique experience. 30% off makes this wordbook go from $19.99 to $13.99.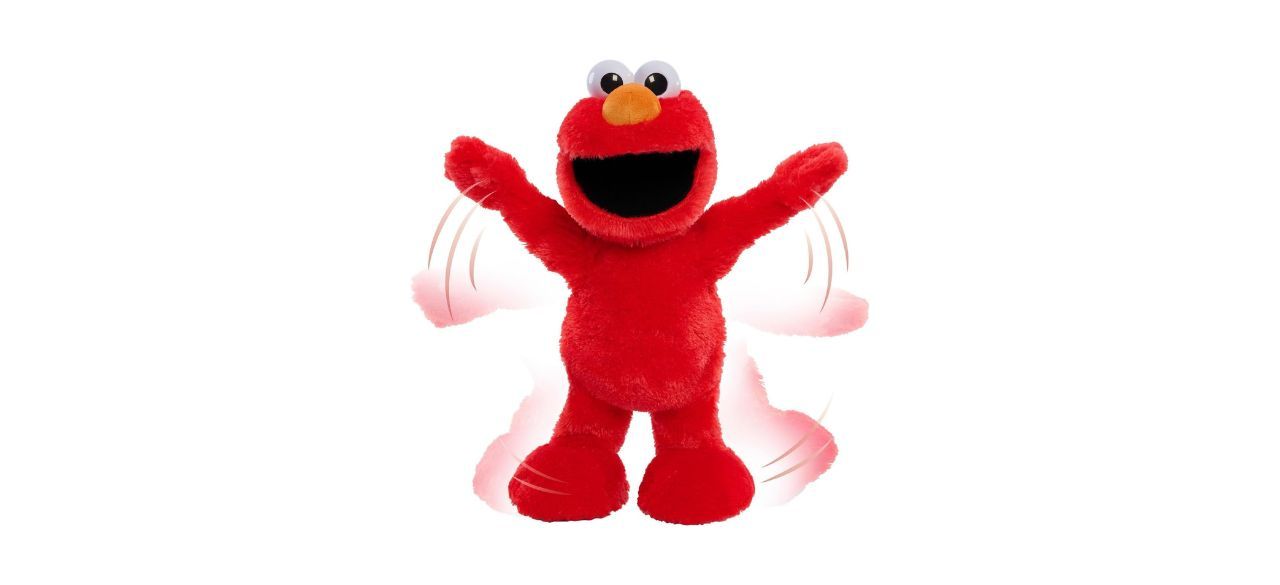 20% OFF
Who doesn't love Elmo? This fun plush is perfect for getting toddlers up and moving around. This Elmo sings and says fun phrases in both Spanish and English while he dances, making him the perfect toy for playtime and learning. This popular toy is an absolute steal at $39.97 marking it down 20% from its normal price of $49.99.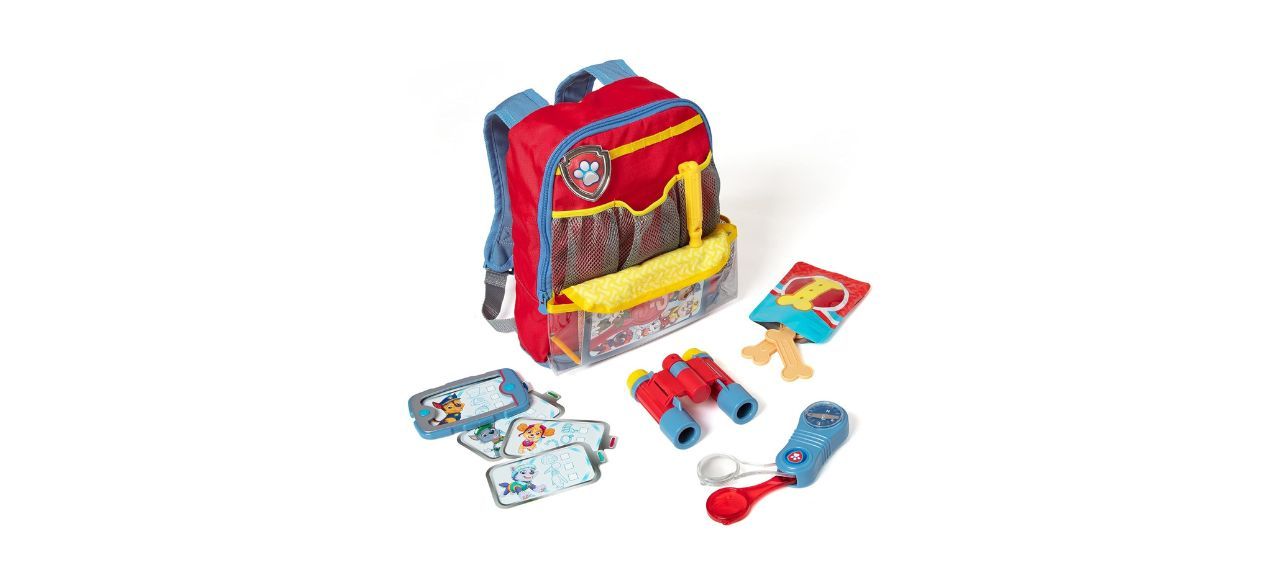 56% OFF
Looking for a gift for a Paw Patrol-obsessed little one? This is it. With 15 accessories and four separate double-sided mission cards, this will keep kids entertained for hours on end with fun imaginative play. This toy is normally priced at $37.79, but for Cyber Monday you can get it for 56% off making it $16.44.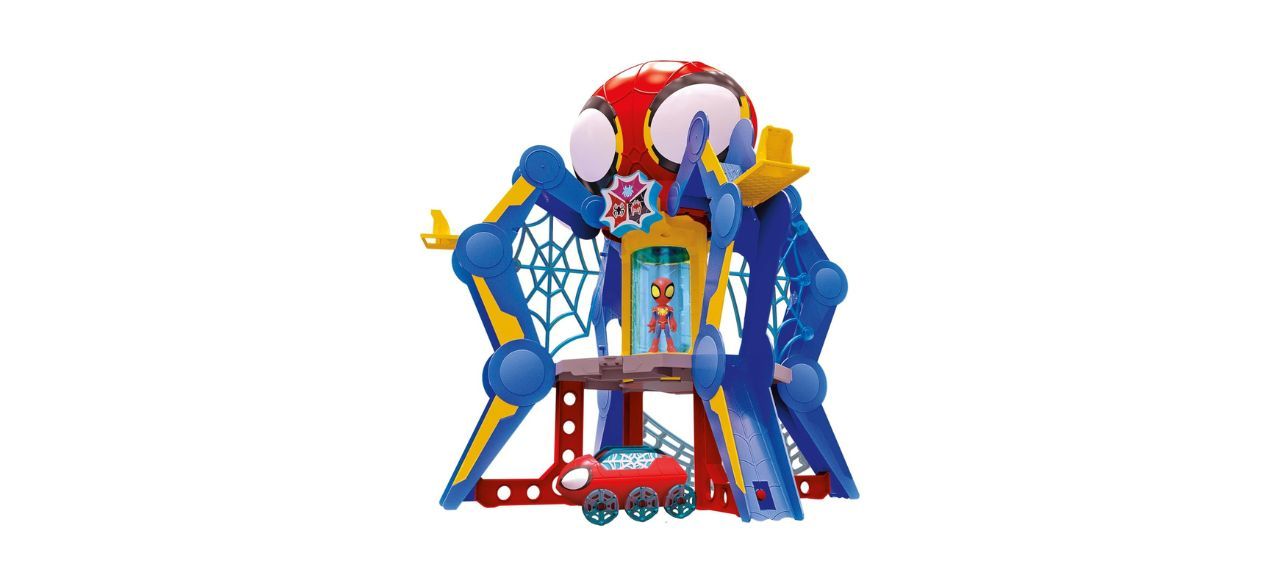 38% OFF
This is a great playset that brings the world of Spider-Man to life for younger fans. With tons of interactive features, a cool-looking figure and a spidey car, this will provide hours upon hours of web-swinging action for little ones. Get this playset for 38% off, marking it down to $79.99 from its original price of $129.99.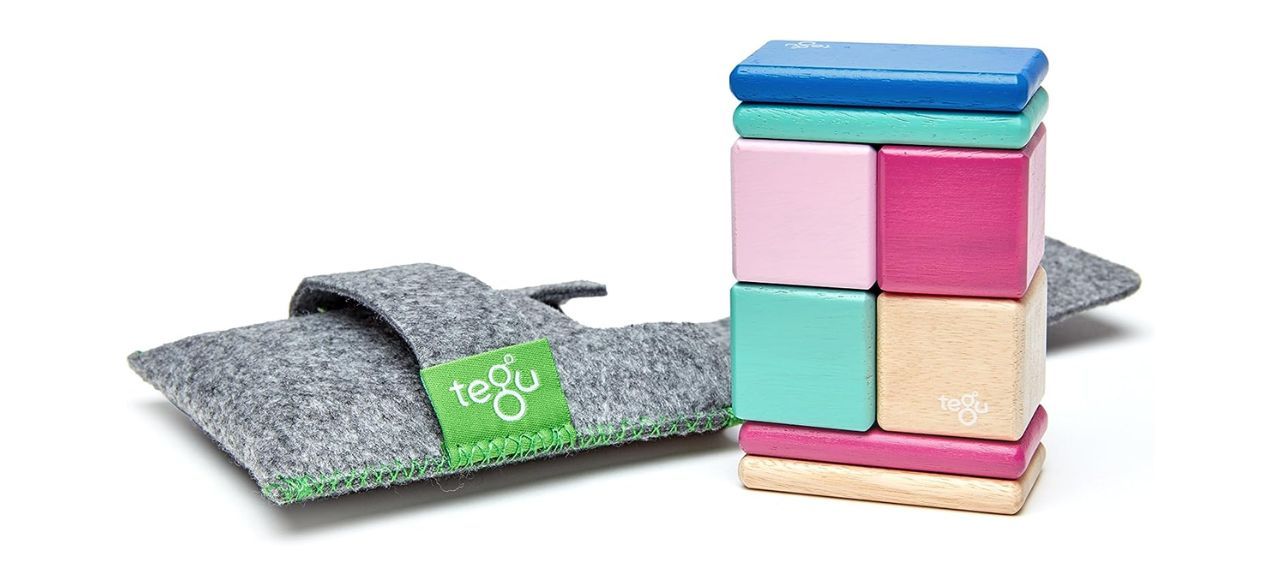 29% OFF
This set of magnetic wooden blocks is perfect for any young learner. Not only is it fun and teaches building skills, but the blocks are also non-toxic, as they're made without lead and plastic. The pocket pouch makes it easy to take the blocks with you anywhere you go. Sitting at 29% off, the original price of $34 is marked down to $23.99.
Best kids' toy deals
Once kids reach a certain age, they want toys that are fun more than anything else. During the Cyber Monday sale, some of the best toys for kids aged 4 to 10 are remote control cars, building blocks, train sets, dolls and arts and crafts kits.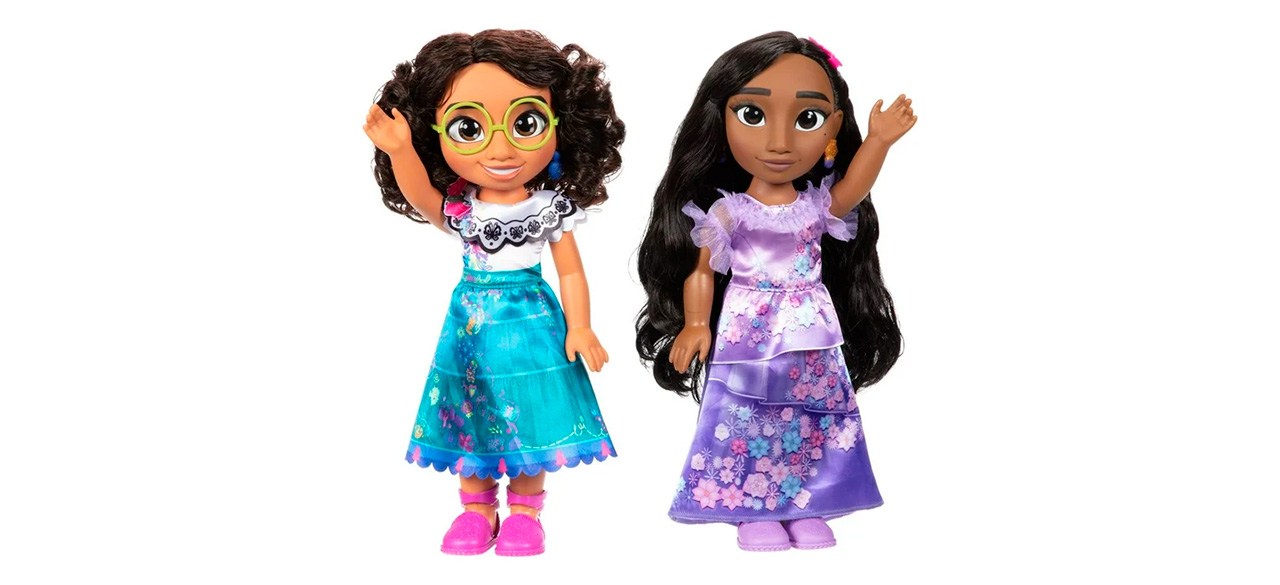 64% OFF
If your kid loves Disney's "Encanto," they're sure to adore these singing Isabela and Mirabel dolls. They're suitable for kids from age 3 but they're bound to interest slightly older children, too. You can get a top Cyber Monday deal on this doll set — it was $55, but it's now just $19.97 thanks to the 64% discount.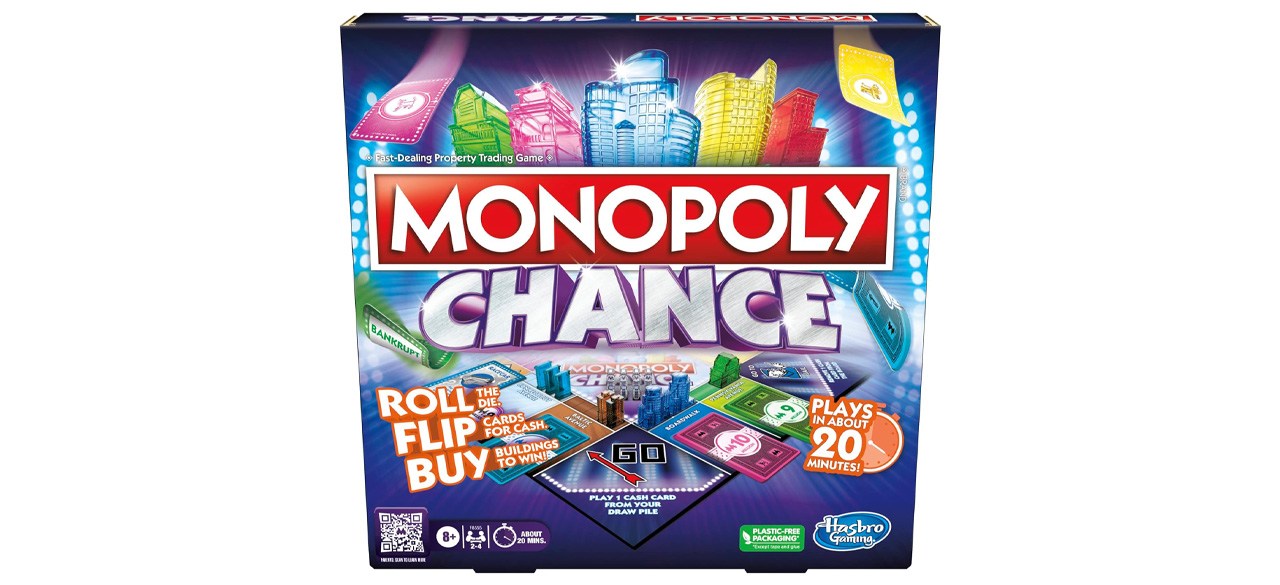 44% OFF
Monopoly is great fun, but it can take hours to play. If you're looking for something more fast-paced to play with kids aged 8 and up, Monopoly Chance is an ideal choice. With a 44% Cyber Monday discount $19.99 but is now just $11.19.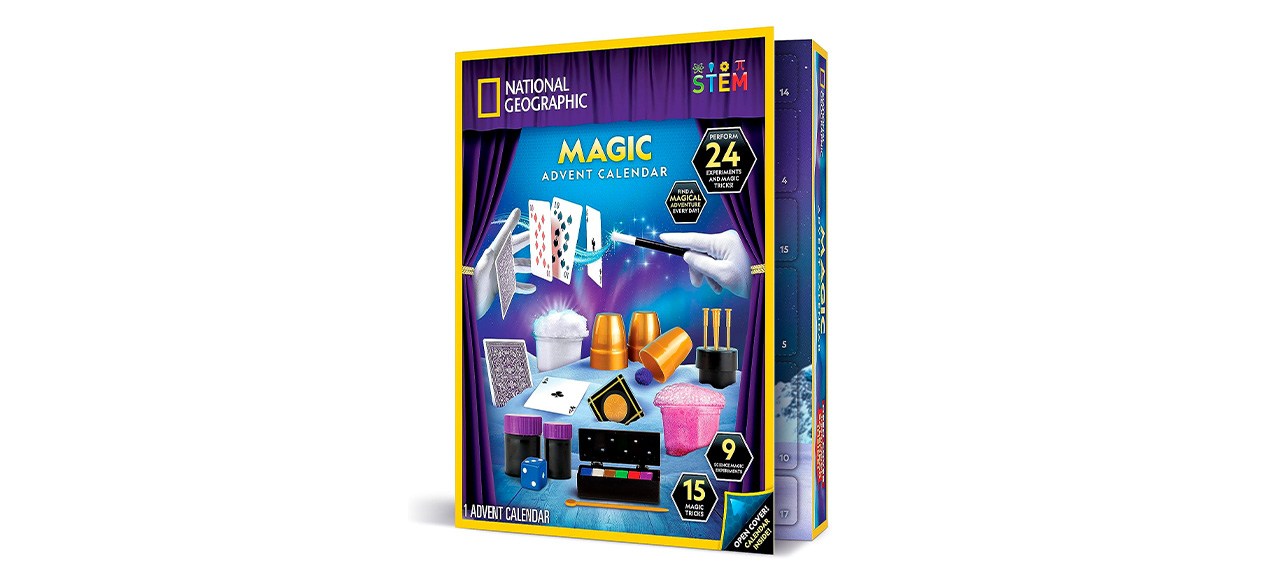 20% OFF
With the festive season approaching, now's the perfect time to buy this magical advent calendar. It reveals everything kids need to perform a magic trick every day from the start of December through to Christmas Day. Get this fun calendar before December comes for 20% off, making it $23.99 instead of its original $29.99.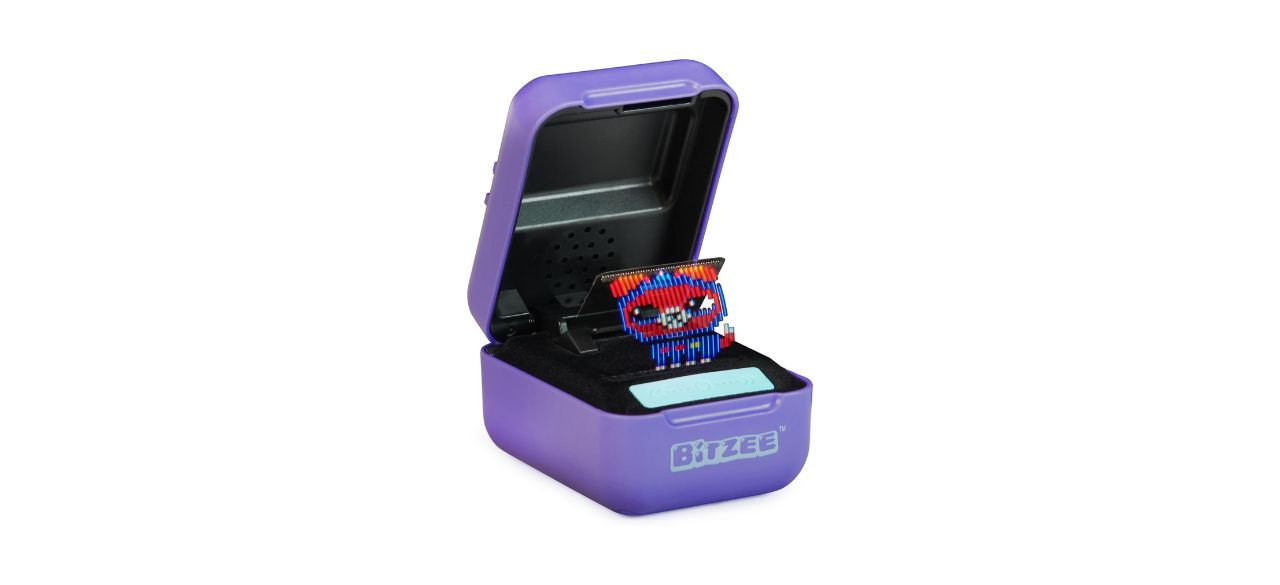 17% OFF
One of this year's hottest toys, this has quickly become a kid favorite. Bitzee is an electronic, interactive toy that includes 15 different animals to raise and play with as they grow into super versions. Get these digital pets 17% off marking it down from $29.99 to $24.99.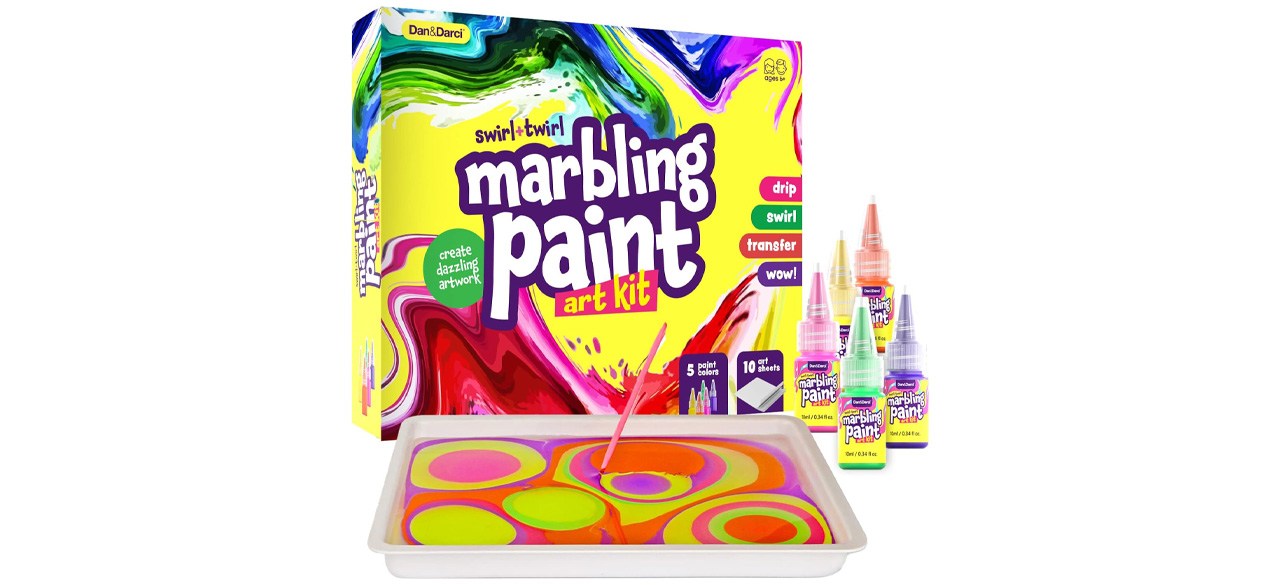 50% OFF
Kids with an artistic side will love this marbling paint kit that includes everything they need to create dazzling projects. This set has a design tray, five paint colors, carrageenan powder, a spoon, a pipette, a spreader, three styluses, 10 art sheets and an instruction guide. A great kit at $14.99, 50% off of its normal price of $29.99.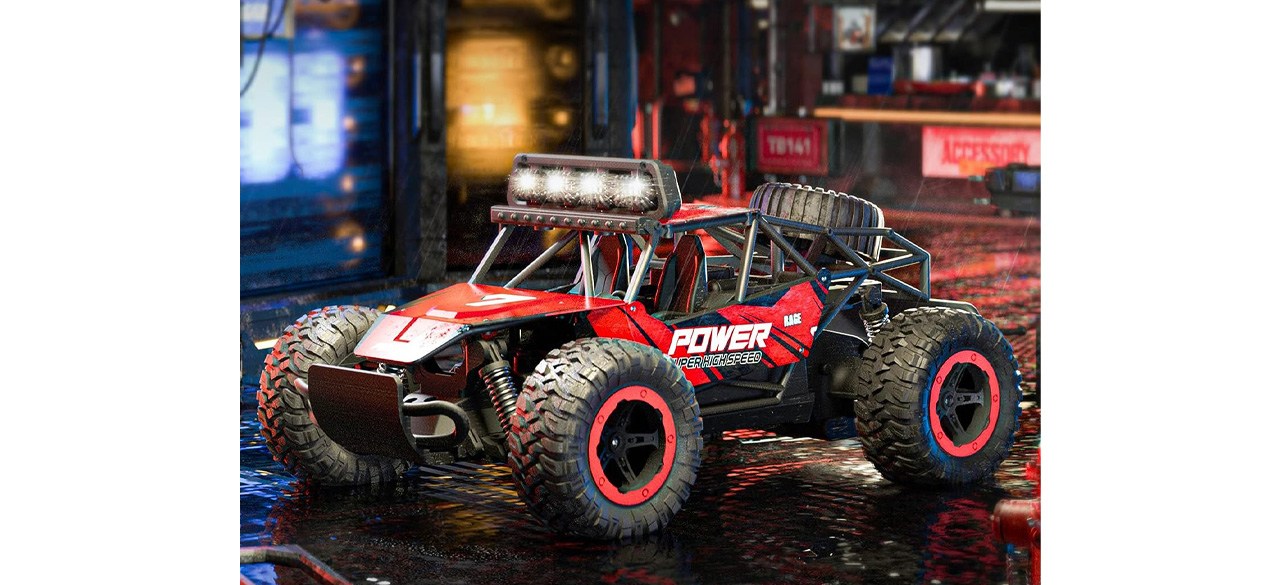 40% OFF
This remote control car is perfect for kids who want to race outdoors thanks to its durable off-road wheels. It can go as fast as 25 miles per hour, and other remote-controlled cars won't interfere with the signal, making it suitable for multiple cars to race against each other. An absolute steal at 40%, making it $44.99 instead of its original $74.99.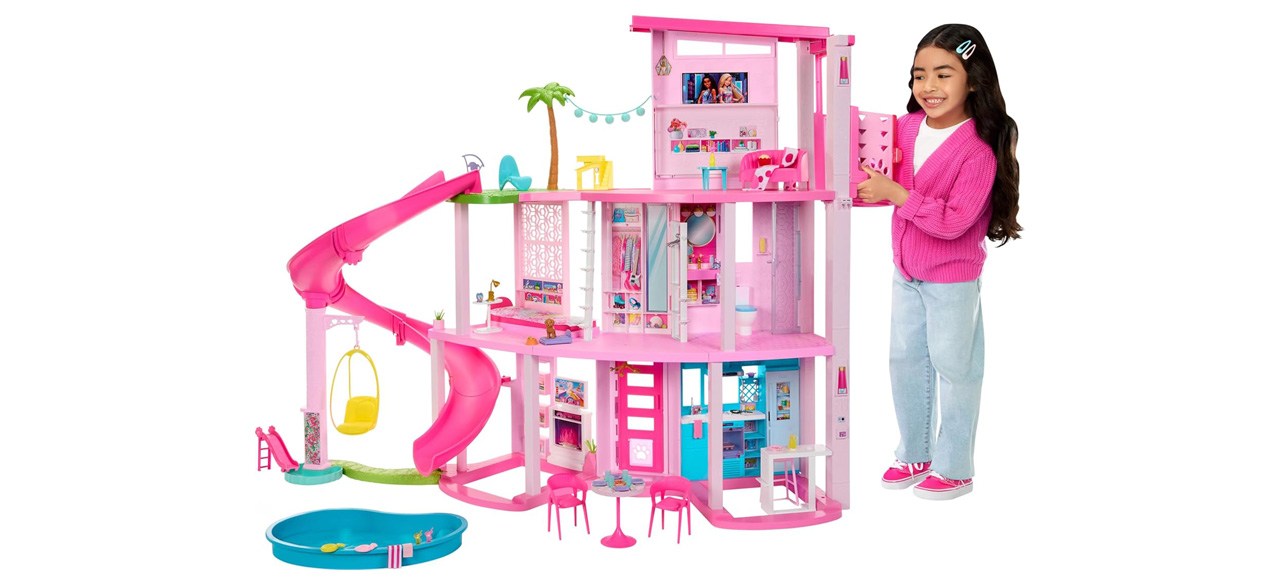 30% OFF + $13 COUPON
The popularity of all things Barbie skyrocketed in 2023 thanks to the hit film based on the popular doll, making this dollhouse a must-buy for any fan. It comes with three Barbie doll roommates, and the dollhouse features several play areas including a pool, living room, kitchen and balcony. Get one of the hottest toys this holiday season for 30% off plus a $13 off coupon, making it $126 instead of its original $199.99.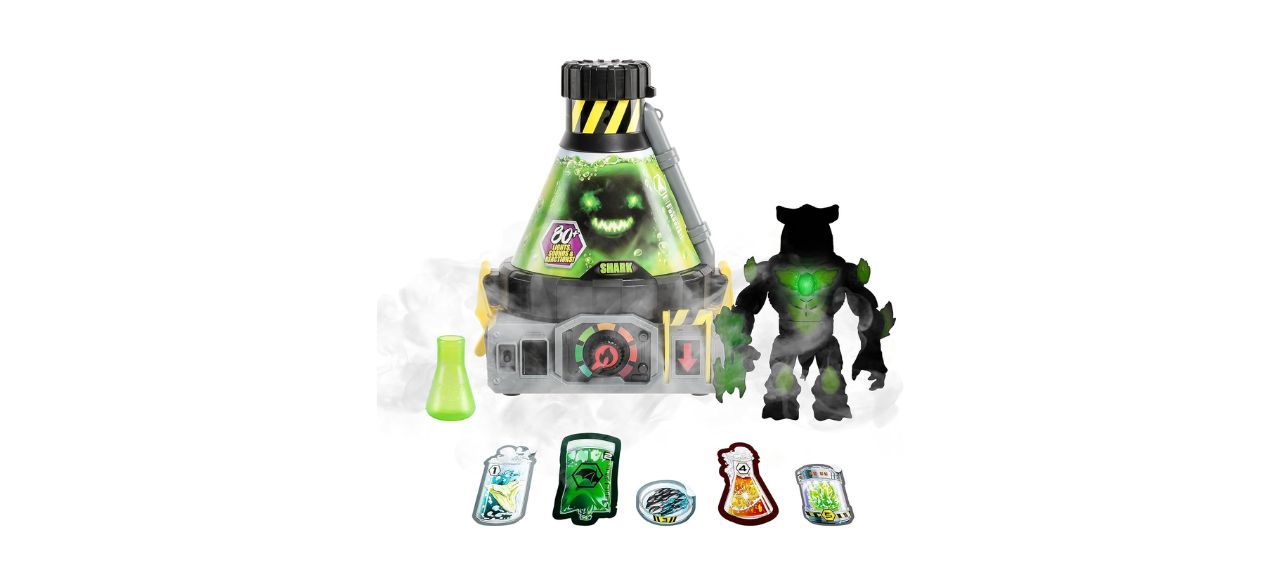 30% OFF
Become a mad scientist and unleash a crazy creation using this playset. With 80-plus lights, a "bio-mist" chamber and a variety of ingredients — who knows what will happen? It was 15% off for Black Friday but is now marked down 30% for Cyber Monday, making it $55.99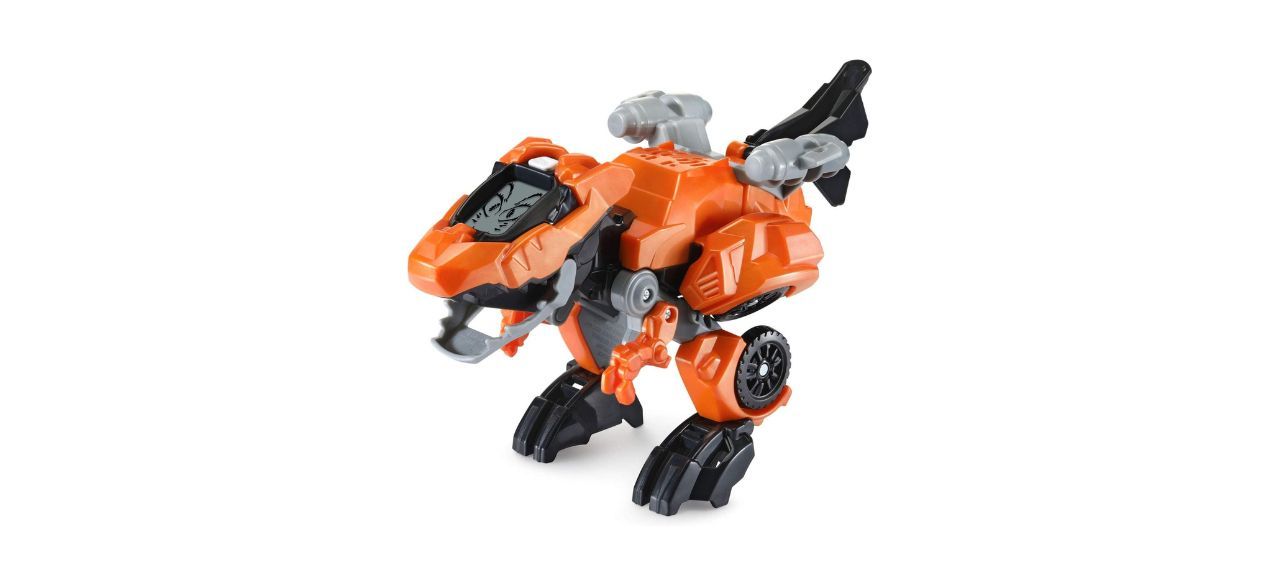 45% OFF
If you are looking for a versatile toy at a great price, then this is the one. Kids can transform this toy from a car to a dinosaur with ease for a fun and unique experience. It even has lights that make the dinosaur seem like it's breathing fire. This budget-friendly toy is a great stocking stuffer that originally sits at $19.99 but for Cyber Monday it is 45% off making it $10.99.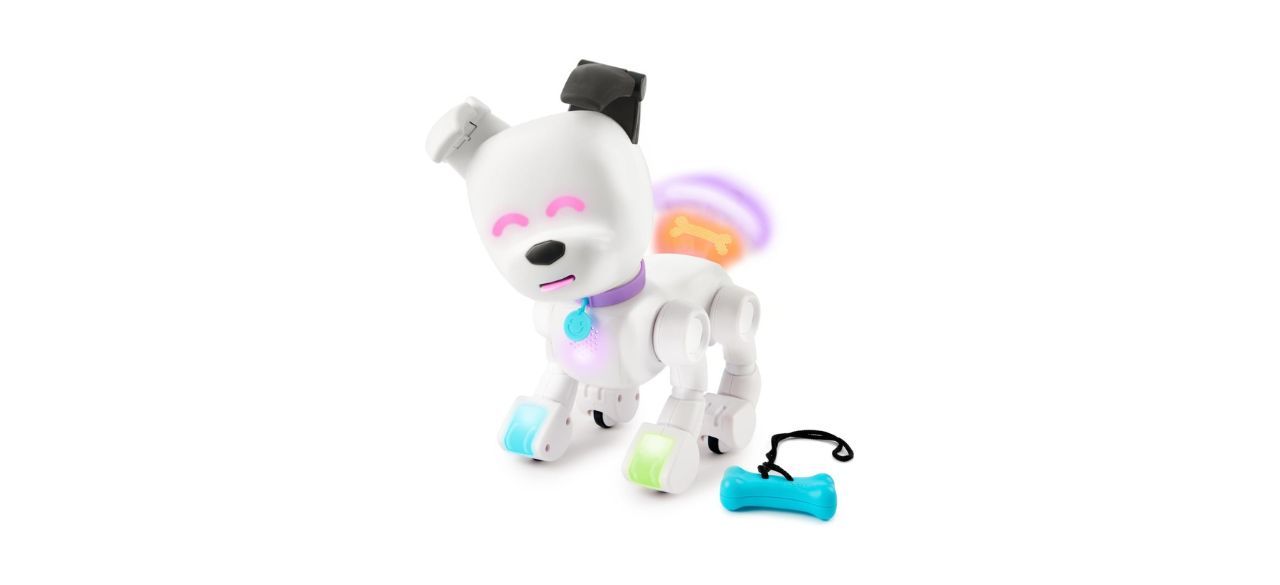 25% OFF
All kids want a puppy for Christmas, but as most parents know, not all kids are ready to take care of a real dog. That's where Dog-E comes in. This robot dog can develop its own unique personality and has over 200 different interactions, including games that you can play through an app. Originally $79.99, the Dog-E is now 25% off making it $59.99.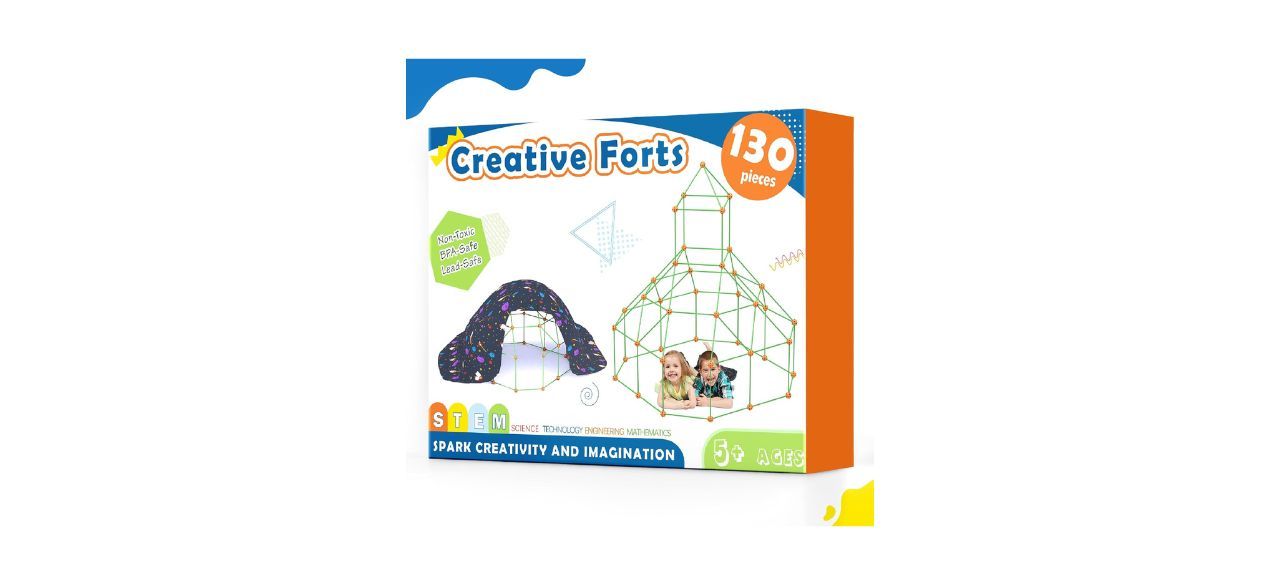 33% OFF
A great way to establish new STEM-related ideas, this unique fort design allows your kids to come up with a building that is as creative as they want. Many parents have even said they love building it with their kids, too. 33% off makes this buildable fort $39.99 instead of $59.99.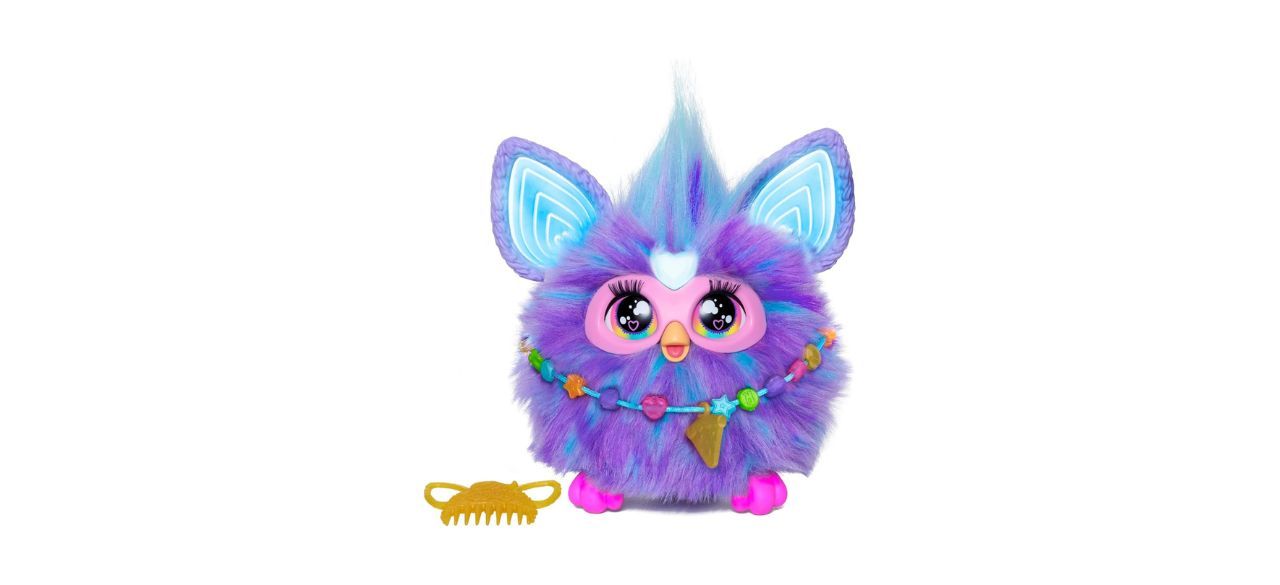 30% OFF
Furby has captivated kids since the '90s with its fun interactive features, and this new iteration is no different. With more than 600 responses in both English and "Furbish" and singing and dancing modes, this Furby provides endless hours of conversation for little ones. Originally $69.99, this Furby is now 30% off making it $49.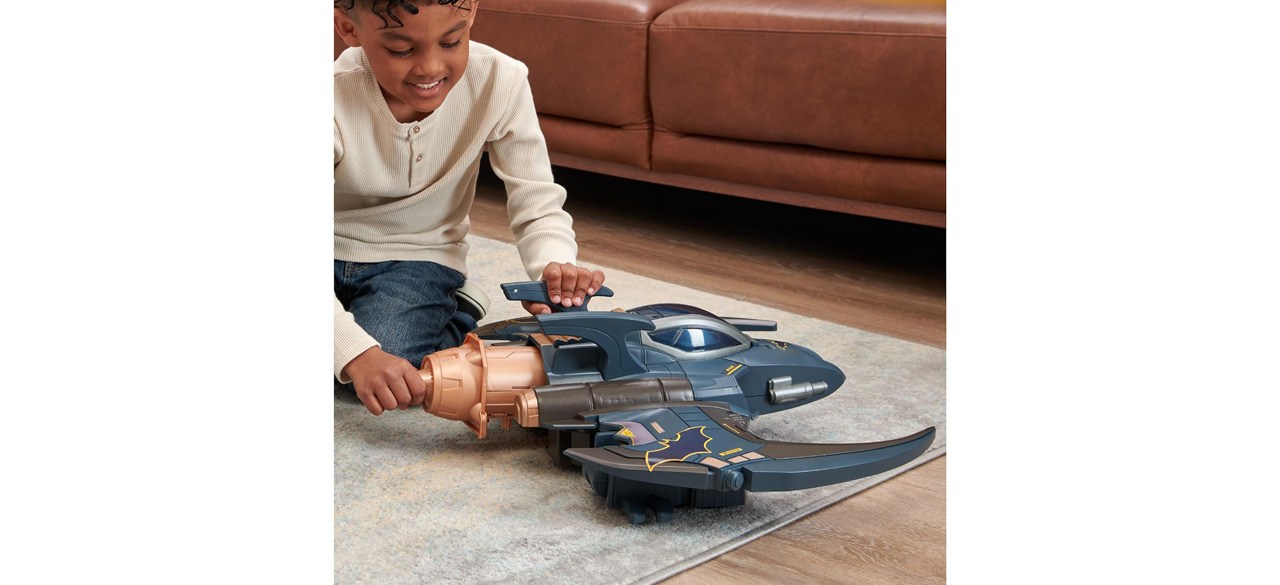 50% OFF
Fans of the Caped Crusader will love this 4-in-1 Gotham City playset. It includes three Batman vehicles (the Batwing, BatTank and BatCycle) and a mobile command center and transforms into a colossal 30-inch Mech Batman. It also comes with a miniature 4-inch Batman figure that fits inside any vehicle, and there are over 40 interactive sounds. 50% off of $99.99 makes this a great deal at $49.99.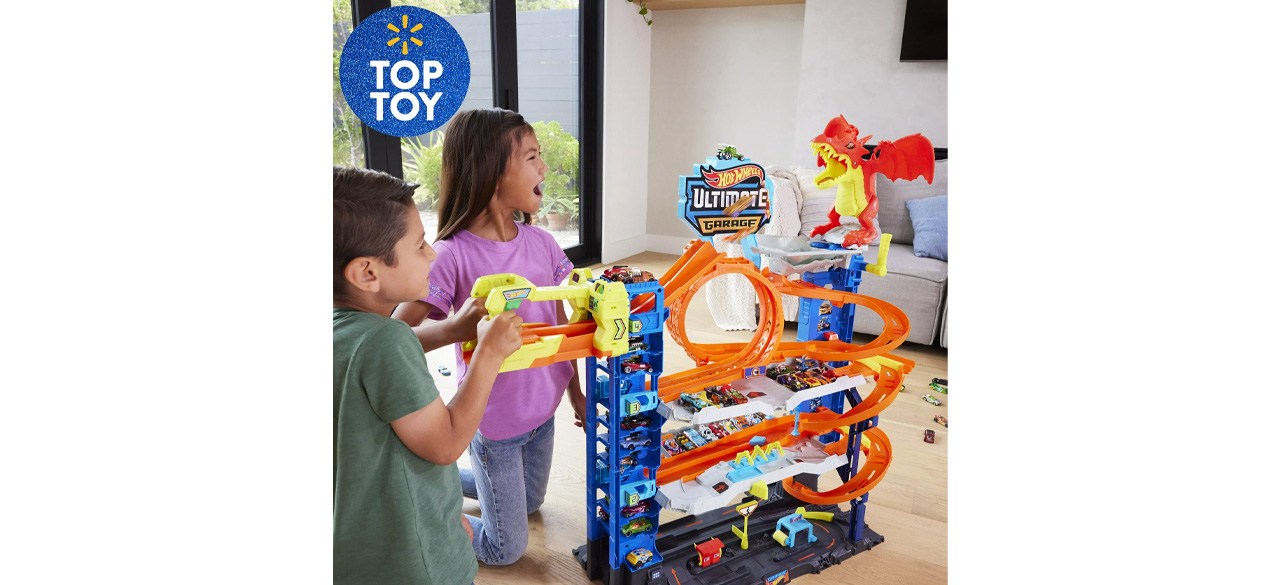 36% OFF
This Hot Wheels set has four levels for racing, stunting and storytelling, and feature track-play details like moveable hoses, a car wash with a foam roller, diverters and connectors to connect to other Hot Wheels sets. There are more than 50 parking spots, a car-hungry dragon lurking on the fourth level and a side-by-side loop stunt on the third level. The set comes with two Hot Wheels cars. Sitting at 36% off, this set is currently $82.49 instead of its original $129.99.
Best tween and teen toy deals
If you have a kid on the older side, there are plenty of excellent Cyber Monday deals for toys and games still going on that they'll enjoy. Arts and crafts kits are popular among older kids, as well as board games, card games and electronics such as smartwatches and drawing tablets.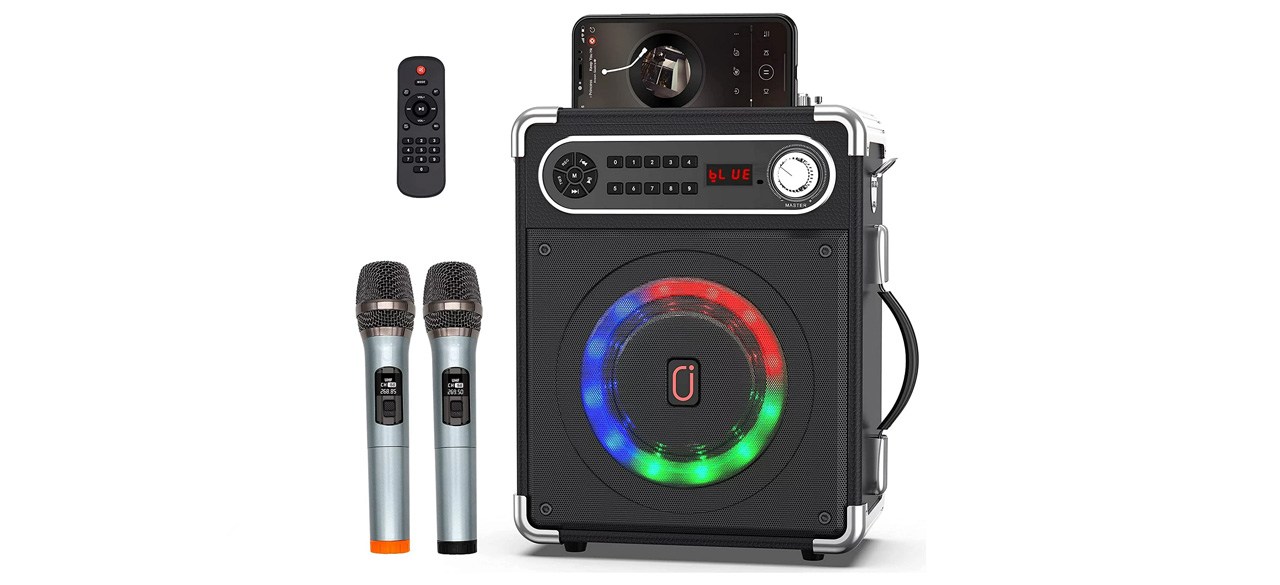 45% OFF
This karaoke machine is perfect for teens and tweens. They can spend hours singing their favorite songs — and adults can get involved, too. With a 45% discount, it's down from its original price of $162.99 to just $89.99.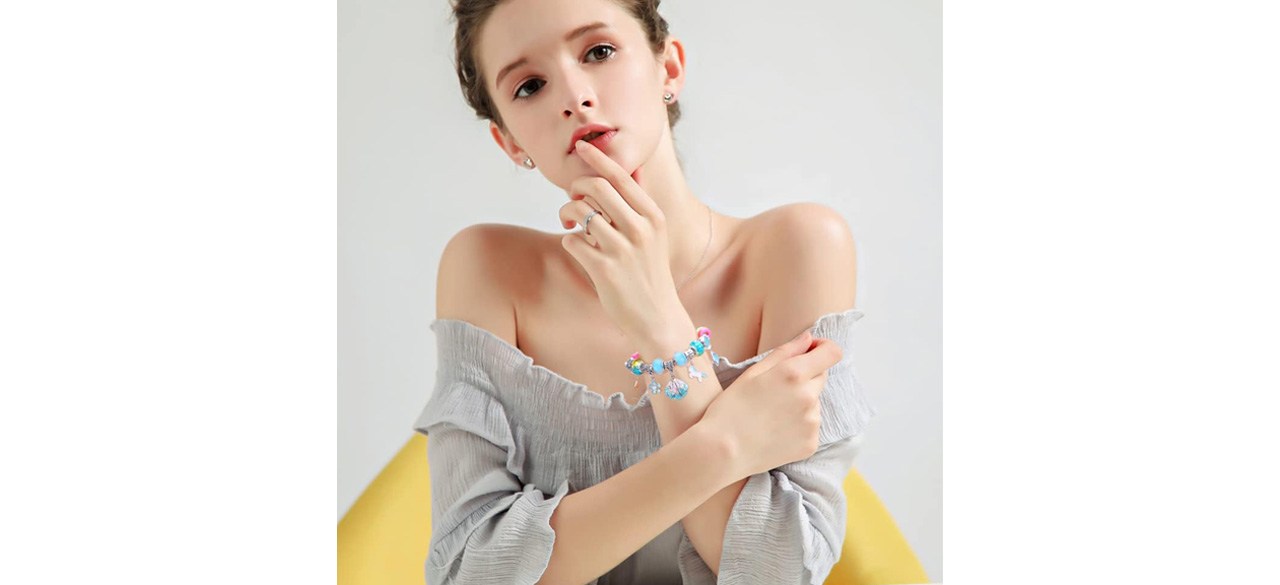 28% OFF + 5% COUPON
If you have kids who love arts and crafts, this charm-bracelet-making kit is an excellent gift, as it lets them make cool bracelets they can wear. It's a 126-piece kit with several charms and a beautiful pink-hued unicorn and princess gift box. Get this creative set for 38% off, making it $20.99 instead of its original $28.99.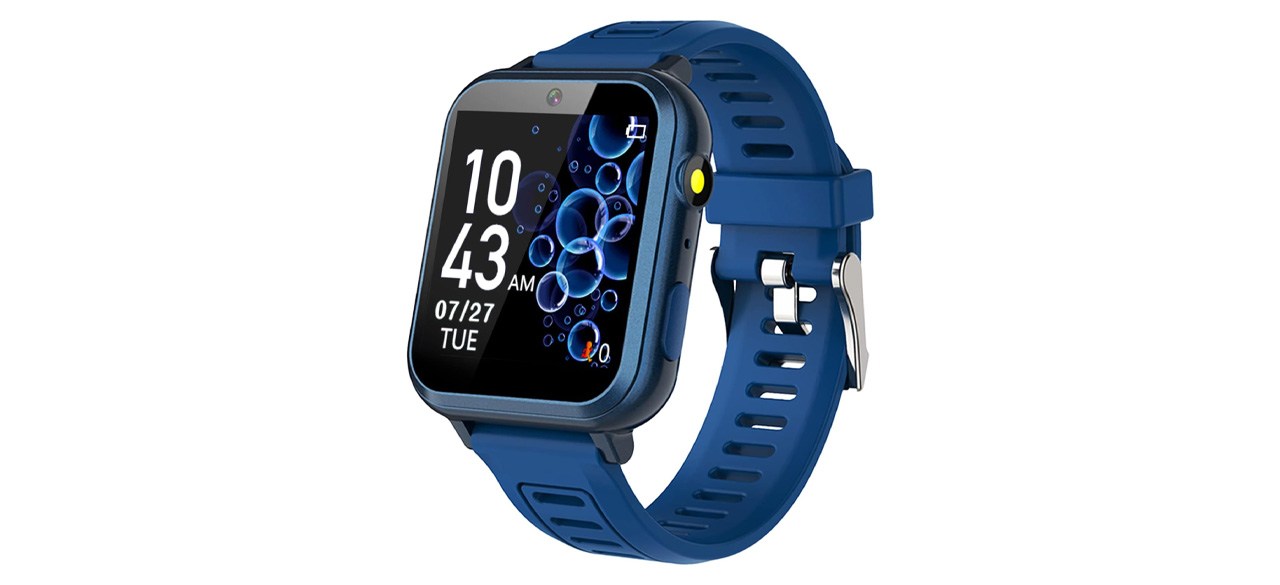 30% OFF
This smartwatch for kids has a stylish design modeled after standard smartwatches and has several neat features, including a selfie cam, 24 games, voice recorder, pedometer, calculator, stopwatch and alarm. Plus, it can store over 10,000 photos or six hours of video. Get this for 30% off, making this $34.99, marked down from $49.99.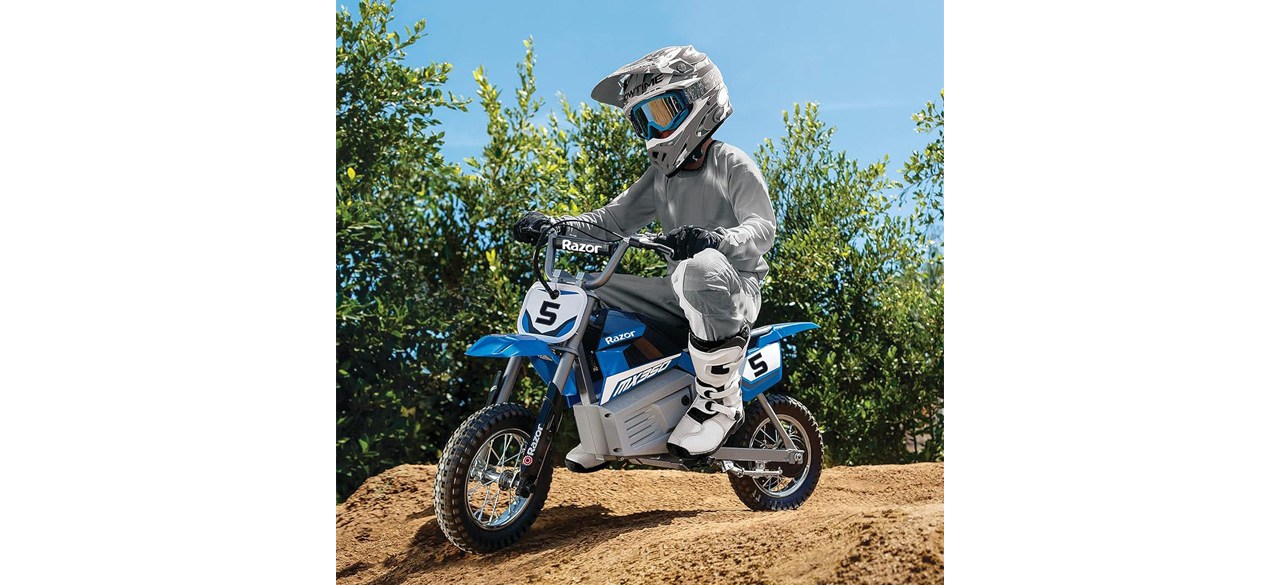 38% OFF
Designed to hold riders up to 150 pounds, this dirt bike has a 24-volt single-speed motor and can travel as fast as 12 miles an hour, making it suitable for park riding. It has a durable frame and a twist-grip accelerator throttle for a motorcycle-like look. Plus, the battery works for up to 30 minutes of continuous use. 38% makes this bike go down from $399.99 to $247.99.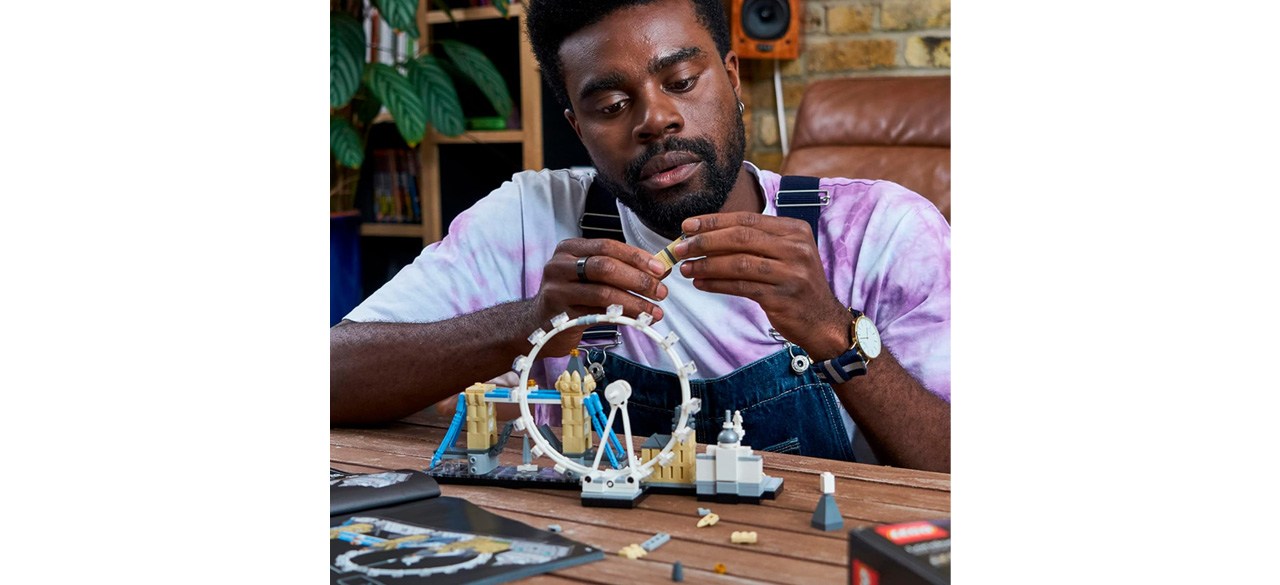 SOLD OUT
Rebuild several London landmarks and monuments, such as the National Gallery, Nelson's Column, London Eye, Big Ben and Tower Bridge, with this 468-piece building block set. It's a model interpretation of the London skyline with the Thames River represented by transparent baseplate tiles. Plus, kids can learn about the landmarks from the collectible booklet that has information about the design, architecture and history of each one. This elaborate Lego kit is more than worth it at 19% off making the price $32.55 instead of $39.99.
Who has the best toy deals on Cyber Monday?
Shopping for toys can be tricky since many retailers offer excellent deals on Cyber Monday However, thanks to its broad selection, Amazon is the best retailer to shop for toys. Amazon allows small businesses to use its e-commerce platform, so you can find toys you wouldn't see sold at places like Walmart.
That's not to say you shouldn't shop at other retailers when looking for toys. Although their product selection isn't nearly as extensive as Amazon's, Walmart is a heavy hitter when it comes to toys, and we expect to see many excellent Cyber Monday toy deals there, too.
Cyber Monday toy shopping tips
Shopping for Cyber Monday toy deals isn't any different than shopping for other deals, but there are a few strategies you may want to use to maximize your savings ahead of the holiday season:
Don't limit yourself to one retailer; look for deals on Amazon, Walmart, Target and any other retailer that sells toys.
Sign up for an Amazon Prime membership. Prime members are notified via email when sale ads drop, presented with exclusive offers on products and get early access to the best Cyber Monday deals.
Sign up for newsletters from Walmart and other retailers; that way, you stay on top of all deals and anything related to the Cyber Monday sale.
Shop for popular toys. Popular toys are usually expensive, but many will be heavily discounted during Cyber Monday. If you're unsure which toys to shop for, look online for a list of the best toys for 2023.
Check our pages often. We regularly update our best deals pages to reflect current sales and discounts.
Look for discounts on brand-name toys. The best toy brands kids love include Lego, Mattel, Fisher-Price, Playskool and Nintendo.
 
Want to shop the best products at the best prices? Check out Daily Deals from BestReviews.
Sign up here to receive the BestReviews weekly newsletter for useful advice on new products and noteworthy deals.
Kevin Luna writes for BestReviews. BestReviews has helped millions of consumers simplify their purchasing decisions, saving them time and money.
Copyright 2023 BestReviews, a Nexstar company. All rights reserved.