This is an archived article and the information in the article may be outdated. Please look at the time stamp on the story to see when it was last updated.
INDIANAPOLIS, Ind. – A University of Indianapolis baseball player, who has made his mark on the community and stepped up to the plate for his family, proposed to his girlfriend at home plate Sunday – and she said "yes!"
Brendan Dudas,  a catcher who received his MBA last Saturday, popped the question to Maddie Harris in front of his team at Senior Day.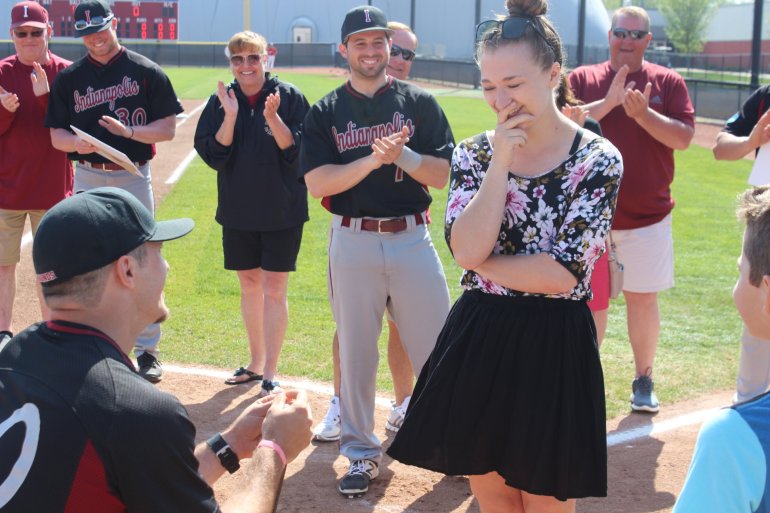 Also in attendance for the proposal were Brendan's two young nephews, Tristan and Kevin. Last year, Brendan filed for custody of the boys after the university says their mother faced personal issues. Brendan and Maddie, both 21-year-old students at the time, moved into an apartment with the kids to care for them and now they're thriving, according to UIndy.
Before getting down on one knee, Brendan praised Harris for how wonderfully she accepted the boys into her life.
"As much praise as I get, Maddie probably deserves double that. She's the most incredible woman in the world. I love her with all my heart. And the boys love her," said Brendan during the proposal. "She stepped up. I don't know how many people can say they would just step in and raise two kids that they didn't know previously and she took them in and has been the best mom that these two boys could ever ask for."
After Maddie said yes to Brendan's proposal, the crowd went wild and his fellow Greyhounds excitedly bombarded the couple.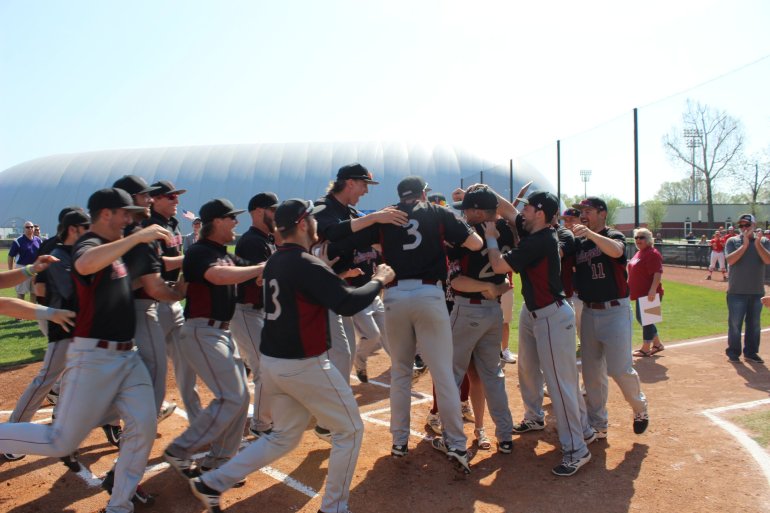 Dudas has made headlines in the past for founding the Indy Southside Wiffle Ball league and establishing a fundraiser called Whitley's Wishes in honor of his niece, who died in 2015 at the age of 13 due to DIPG, a type of brain tumor.
"While still a student, Brendan has worked tirelessly to solicit donations for Whitley's Wishes and the ISWB, which benefits local children," said UIndy.