Nestled on 13-acres just south of Indianapolis, Tara has been a haven for individuals struggling to overcome addiction to alcohol and drugs since 1985.  Tara's serene location provides a refuge where individuals can learn a new way of life.
At Tara, we believe in a holistic approach that addresses the mind, body and spirit.  Most clients have little hope when entering the facility and need to develop a faith in something other than alcohol and/or drugs. The 12-step programs are spiritual in nature and help many to re-establish their faith. For others it may be establishing a faith for the first time. By incorporating concepts of the 12-step programs, evidence based therapy, and psycho-educational components, individuals begin a journey of spiritual, mental, and emotional wellness. 
Tara's staff is dedicated and sensitive to the needs of those we serve. We maintain a family atmosphere, which contributes to our success. Tara offers a full continuum of services ranging from the most intensive level of care – Detoxification to the least intensive – Outpatient. 
—————————————————————————————————————————–
MEET THE PROFESSIONALS:
Chief Executive Officer Theresa Matthews, MS, BSN, RN, LCAC, ACRPS

Medical Director James D. Kozarek, M.D. Dr. Kozarek has been Tara's Medical Director since June 1996. He is a graduate from the University of Wisconsin Medical School.

Clinical Director Brian K. Nichelson, PH.D., HSPP, LCAC Dr. Nichelson has been Tara's Clinical Director since 1995. He received his Ph.D. from Indiana State University in 1991.
—————————————————————————————————————————–
LEVELS OF CARE: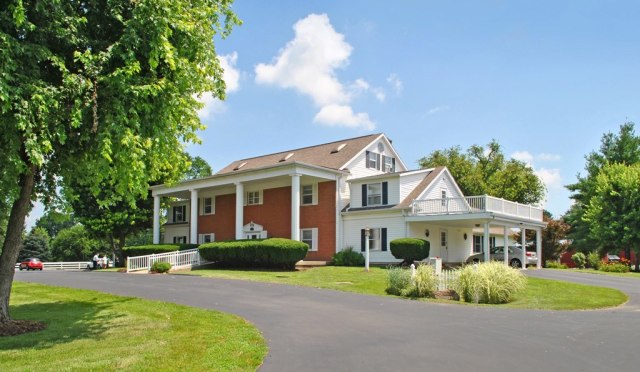 Detoxification
This level of care is provided for individuals experiencing withdrawal symptoms resulting from extended alcohol and/or other drug use. Individuals are monitored on a 24-hour basis by licensed medical staff. In order to provide a safe and effective detoxification, American Society of Addiction Medicine (ASAM) criteria is used. Once individuals are medically stable they are ready to begin the next phase of treatment.
Residential
This level of care consists of 24 hour programming at separate locations for men and women. A holistic-approach to treatment incorporates therapeutic processing and education for the individual and their family. This unique blend of therapy, education, and 12-step support helps the individual change established thinking and behavioral patterns to support long-term abstinence. This level of care is typically 30-42 days, depending on an individual's specific needs.
Transitional Residential
Following the Residential Program, this level of care offers continued support for those who require further stabilization before returning home. Individuals begin to implement a higher level of self-accountability into their recovery as they attend meetings at the facility and participate in a combination of employment, community work, and social networking. Clinical staff meets with each individual to develop a schedule that addresses their specific needs.
Intensive Outpatient
This group meets three hours three times a week. This level of care is designed for individuals who have a supportive home environment and a positive support network. Individuals within this program are exposed to a wide range of psycho-educational topics involving basic recovery concepts to gain an understanding of addiction. This is typically for individuals exhibiting symptoms of early to middle stage dependency.
Outpatient
This group meets two hours once a week. Individuals in this level of care typically fall within the category of more serious abuse to early dependency. They are given a basic understanding of the nature of addiction and strategies for improving decision making. This is primarily an educational program.
Aftercare
Individuals within this level of care continue to work on strategies for maintaining the progress that they have gained in other levels of care. Relapse prevention strategies such as early identification of warning signs, coping skills and peer evaluation are addressed. This group meets one time per week.
Education
This eight hour program focuses on gaining a basic understanding of decision making, effects of specific drugs and alcohol and differences between abuse and dependency. This level of care is typically for individuals exhibiting signs of alcohol or drug abuse.
Family Programming
This free program is designed to help significant others and family members understand the disease of addiction and the basic concepts of recovery. The program also assists loved ones in identifying the struggles of the addict or alcoholic, while allowing them to work on their own personal growth. Individuals do not need to have a family member involved in treatment to participate.
—————————————————————————————————————————–
CONTACT:
Phone: (812) 526-2611
Toll: (800) 397-9978
Fax: (812) 526-9949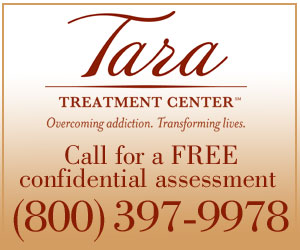 Tara Treatment Center, Inc.
6231 South US 31
Franklin, Indiana 46131
[Click on the map for a larger view]
—————————————————————————————————————————–
CONNECT:
—————————————————————————————————————————–