This is an archived article and the information in the article may be outdated. Please look at the time stamp on the story to see when it was last updated.
FALL 2016 - 3rd WARMEST SO FAR
Fall 2016 has been exceptionally warm - over 70% of the afternoons have topped 70 degrees or warmer!  The average temperature since September 1st of 66° ranks 3rd warmest all-time.
While outlying areas have experienced a frost and even a freeze - the city of Indianapolis has only dipped below 40° one night / time so far this autumn.  There has been no official frost 936°) through November 3rd.  This has only occurred one other time in 145 years of records.  The last and only other time we had no frost this late was in 1900, 116 years ago!  The latest first frost was set on November 8th 1900 and is in jeopardy.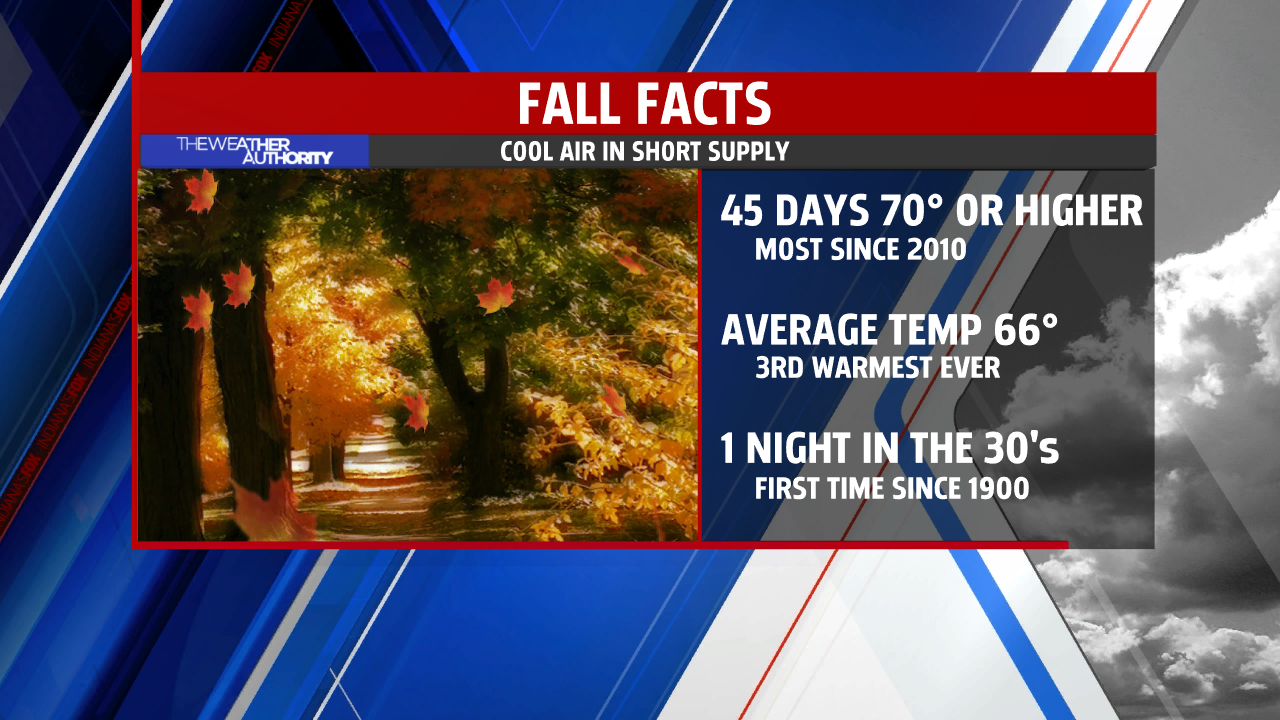 A cooler brand of air arrives to end the work week but temperatures will only cool back to more seasonal levels.  Early morning Saturday could produce some scattered frost but mainly in outlying areas.    A new warm up is already in the works by the time the weekend ends.
STILL NO REAL BREAK
The warmer than normal pattern looks to hold well into next week - for much of the nation.  The hints of a cooler pattern continue to show sometime in the 3rd week of the month and will become more clear as to how much cooler in teh days ahead.  Enjoy the mild afternoons!  One has to figure we are on borrowed time.