This is an archived article and the information in the article may be outdated. Please look at the time stamp on the story to see when it was last updated.
Skies are clear and temperatures very cool to begin your Monday…a refreshing start, no doubt! Expect plenty of sunshine through the day, as clouds will slowly develop and increase, eventually giving way to rain and storm chances from 4 p.m. on for Indianapolis. Counties west and north of the city could see rain chances, as early as, 2 p.m. Some storms could be a little beefy with small hail, lightning and gusts up to 45 mph!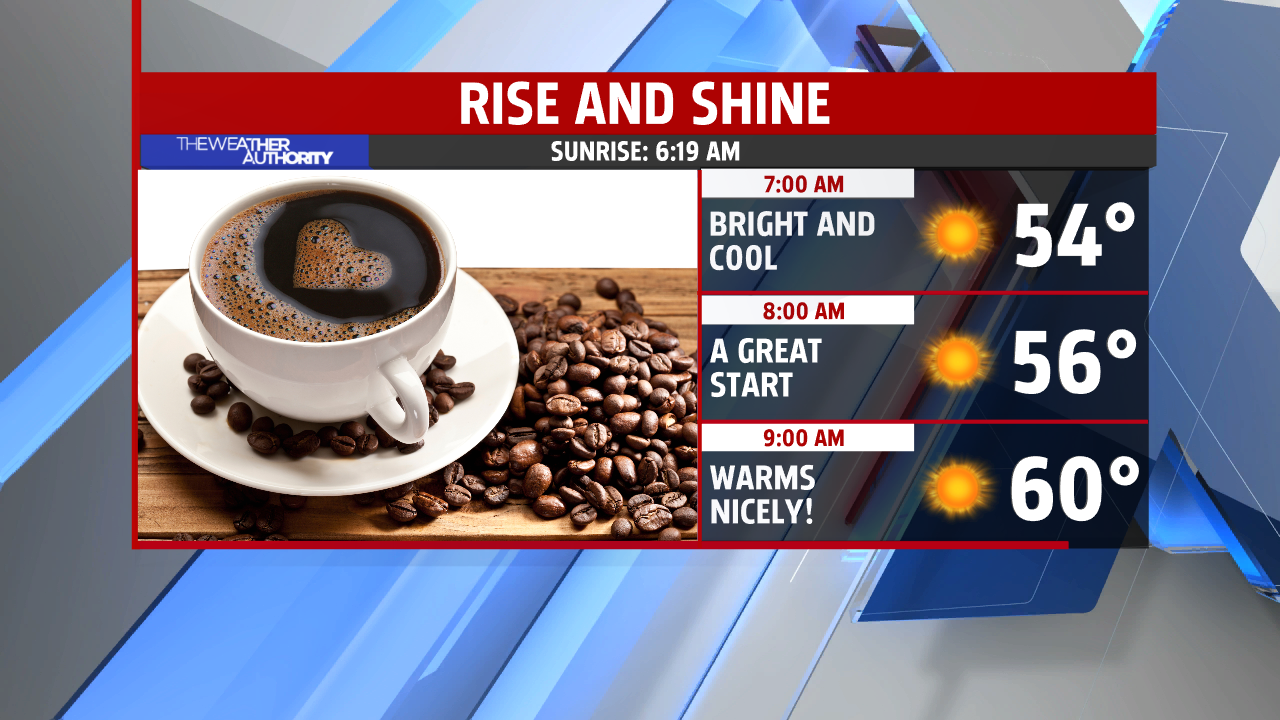 Incredible weather will continue through Wednesday, while temperatures begin to warm back up! As more heat and humidity return, so will our storm chances but plenty of dry hours going into the weekend!