This is an archived article and the information in the article may be outdated. Please look at the time stamp on the story to see when it was last updated.
INDIANAPOLIS, Ind. –Good Saturday afternoon! Temperatures were a bit cooler to our northeast and in the 70s through much of the day thanks to a back door cold front. It's a cold front that enters the area from the northeast instead of the west or northwest as most typically do. We were expecting this front today but an even stronger one is still set to arrive early Monday morning.
Until then, expect temperatures to start in the low 60s Sunday morning with fog and haze. We'll have a mix of sun and clouds Sunday afternoon with highs in the low 80s. As a warm front lifts north across the area, a spotty shower is possible Sunday late day into the early evening.
As a stronger cold front moves in from the west Sunday night, it's possible we have a few thunderstorms. The best chance of thunderstorms will be around 9 p.m. and later starting out west. Initially, the storms that form out west and northwest ahead of the front may rotate. Right now, there's only one model suggesting a low-end tornado threat out in that area. We'll watch closely.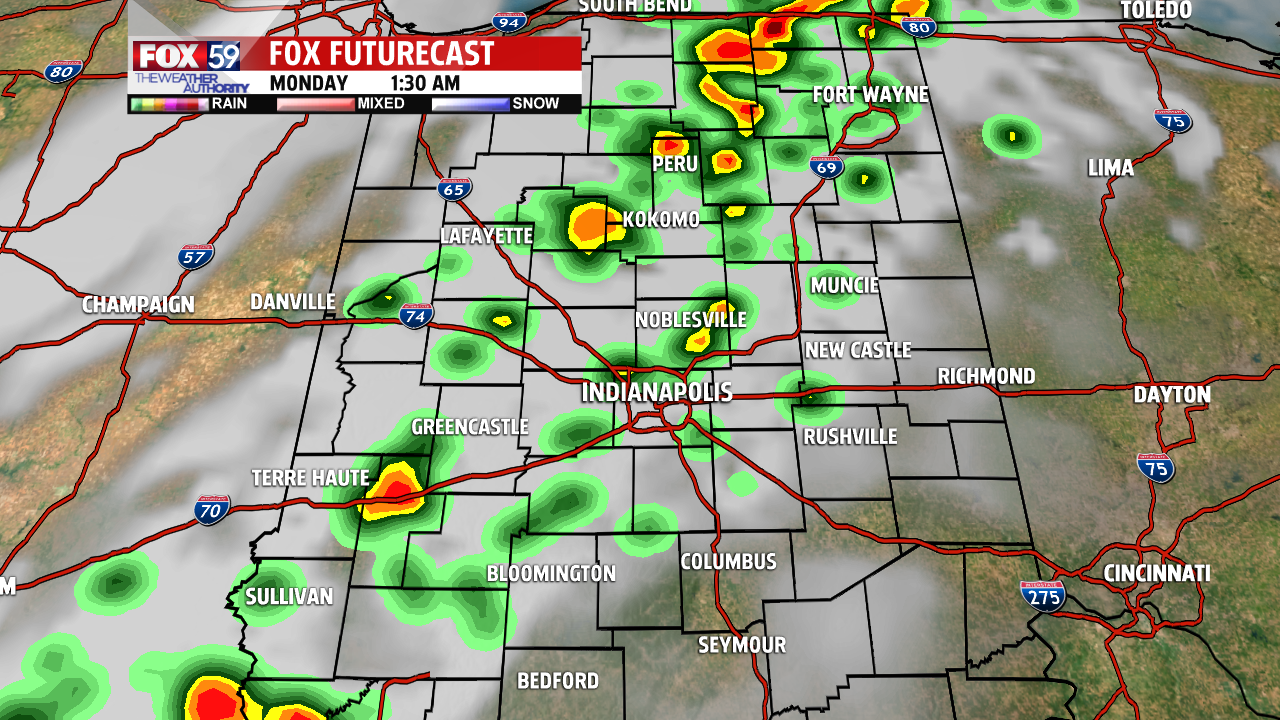 Showers and storms will continue to move through the area overnight into Monday morning with the severe threat decreasing with time as the night wears on. Rainfall amounts will generally be up to 0.25 inches unless under a heavier storm. The front moves through Indy early Monday morning and the winds will shift to the west and increase. Gusts to 25 mph are possible. Clouds will clear from west to east. Highs on Monday will only be near 70 degrees.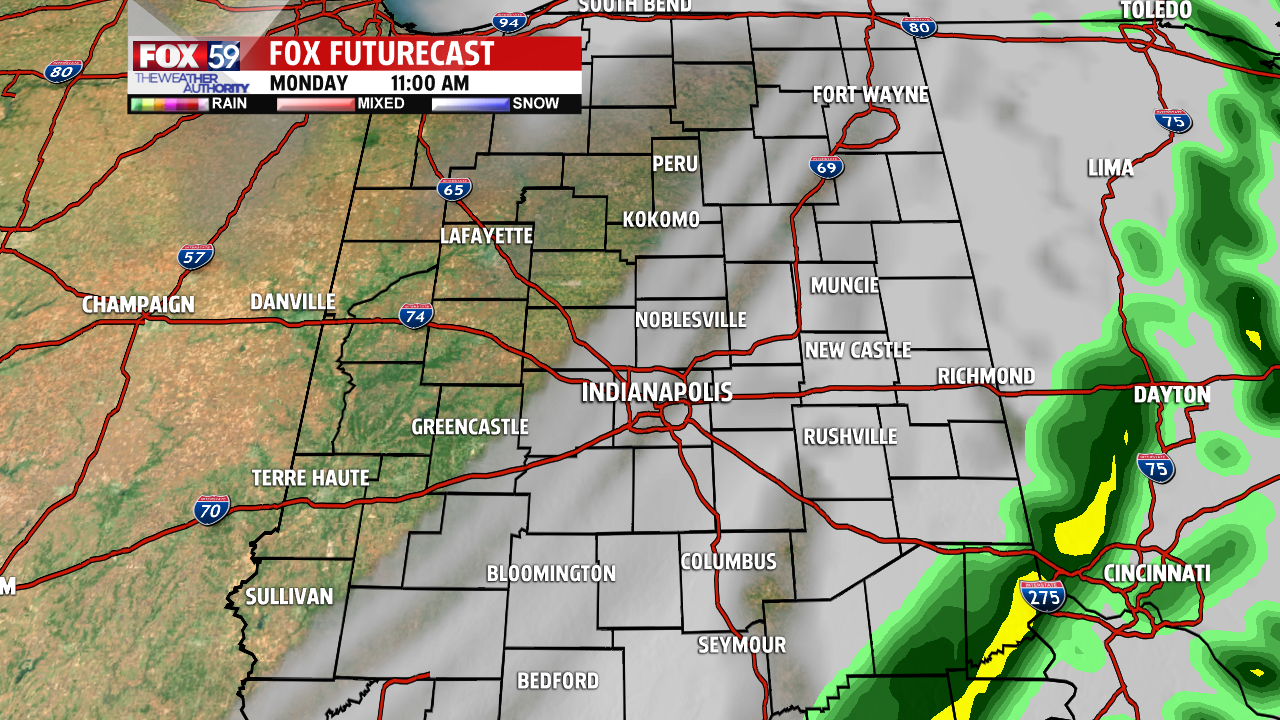 An October feel will be with central Indiana through the week with highs only in the upper 60s and low 70s. Lows will dip to the upper 40s by Tuesday morning. Breezy conditions will continue into Tuesday. We'll warm things up again into next weekend. –Danielle Dozier