This is an archived article and the information in the article may be outdated. Please look at the time stamp on the story to see when it was last updated.
SUNNY AFTERNOON
It's brightening up after the late morning rain and thunderstorms. The sun is coming and temps will rise.
Visible satellite shows sun emerging in western Indiana just before 4 p.m.
Our cameras from Lafayette and Westfield show blue skies and a much brighter afternoon getting underway and now brightening up over downtown Indianapolis.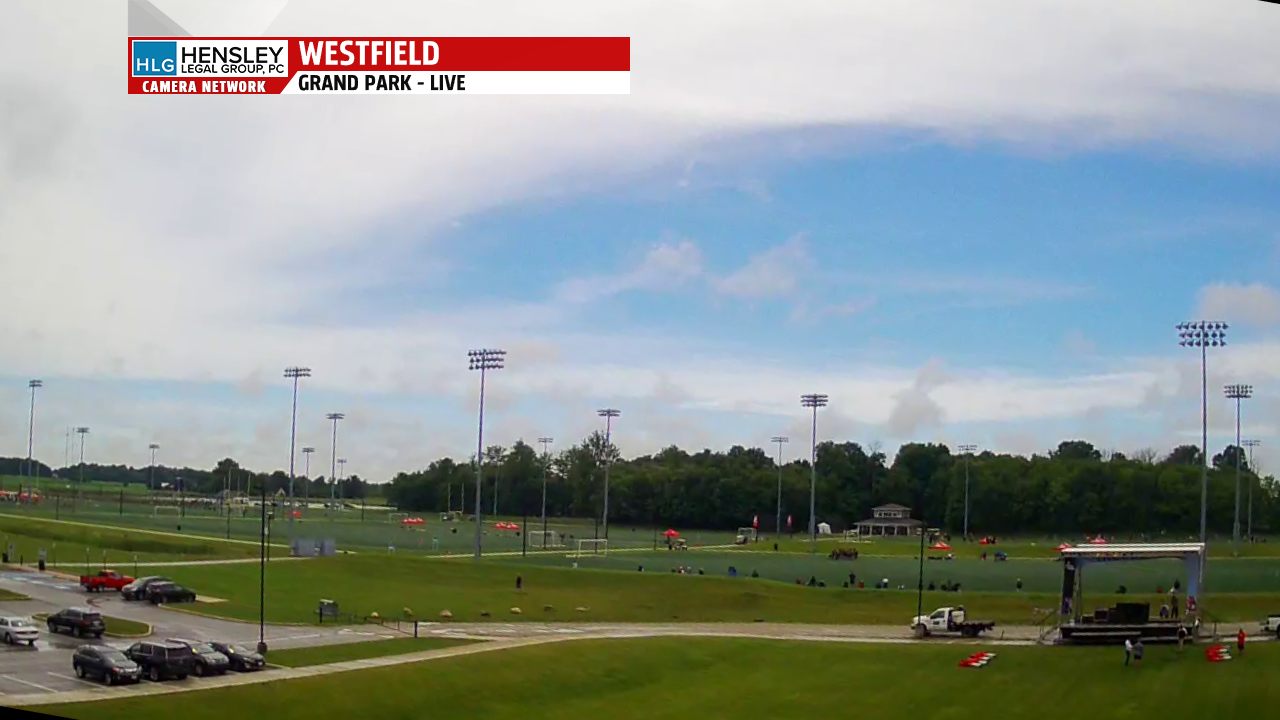 NEW STORMS LATER
We picked up nearly a half-inch of rain with locally higher totals in and around thunderstorms. Radar estimated 1" plus in some locations. Severe storms downstate with damaging winds toppled trees in and around Posey, Gibson, Dubois and Martin counties. Some trees toppled as well in southern Lawrence County as well.
Rainfall reached nearly a half inch in Indianapolis but in and around some thunderstorms, locally heavy if not tropical downpours occurred. The rain fell hard and fast with some local totals of more than 2".
New storms will emerge later this evening and early tonight. A few gusty storms could occur, and then we expect a diminishing trend after 2 a.m.
EXTENDED HEAT WAVE COMING
Get ready for the heat - it is still on track and off the overnight computer runs the heat will have some staying power. The dominate upper-level high pressure is depicted to hold if not even strengthen well beyond the fourth of July. An extended stretch of 90-degree days and uncomfortable heat indices is possible well into late next week. Stay tuned!