This is an archived article and the information in the article may be outdated. Please look at the time stamp on the story to see when it was last updated.
Happy Sunday everyone! Some patchy fog formed overnight but it will lift out by 9am this morning. We will see some sunshine this morning before more clouds move in and a few showers develop.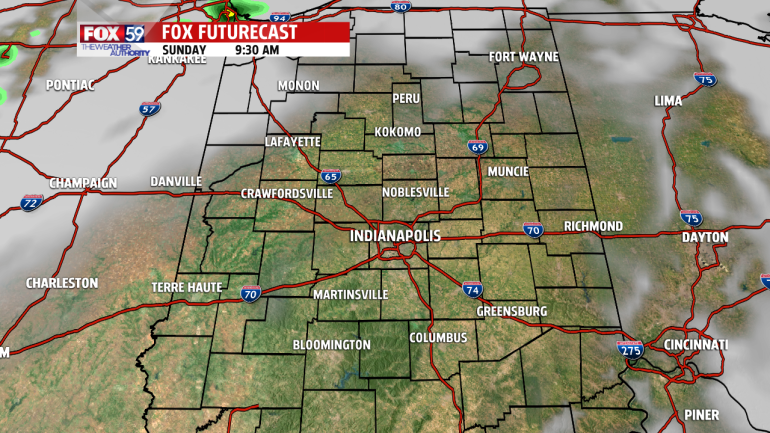 Right around lunch time spotty showers will begin to pop up north of the city and move southward during the afternoon.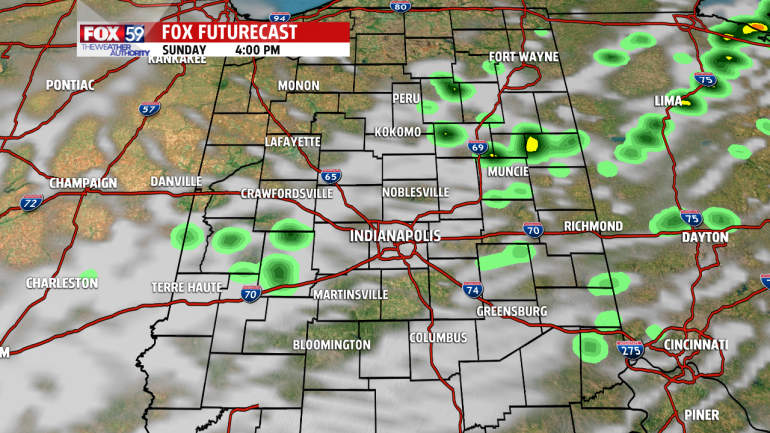 Many areas will stay dry today with a mix of sun and clouds. Yesterday Indy picked up .60″ of rain and today any rainfall totals will be less than .10″.
Temperatures will be right at average today reaching intothe mid to upper 70s.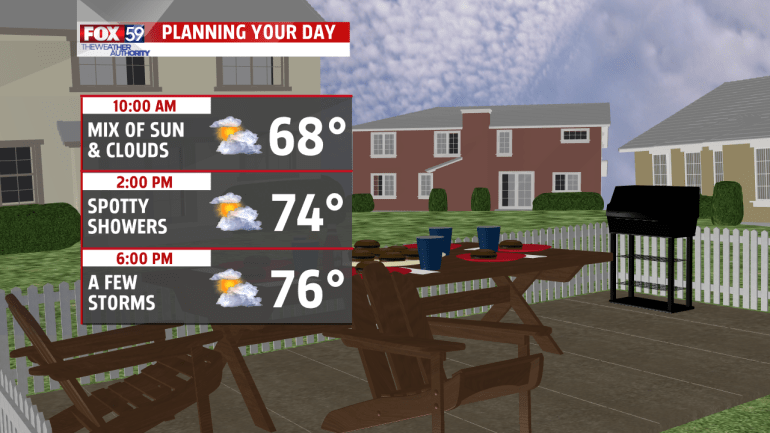 A few storms are possible Monday afternoon as a cold front sags south through the state. Some could be strong with damaging winds the main threat. High pressure moves in midweek bringing us sunny and dry conditions Wednesday & Thursday. Heading towards the weekend it will really feel like summer with temperatures nearing 90!