This is an archived article and the information in the article may be outdated. Please look at the time stamp on the story to see when it was last updated.
Happy Thursday! It is going to be another stunning day! Starting off a little cool with temperatures in the lower 50s, you may want a light jacket.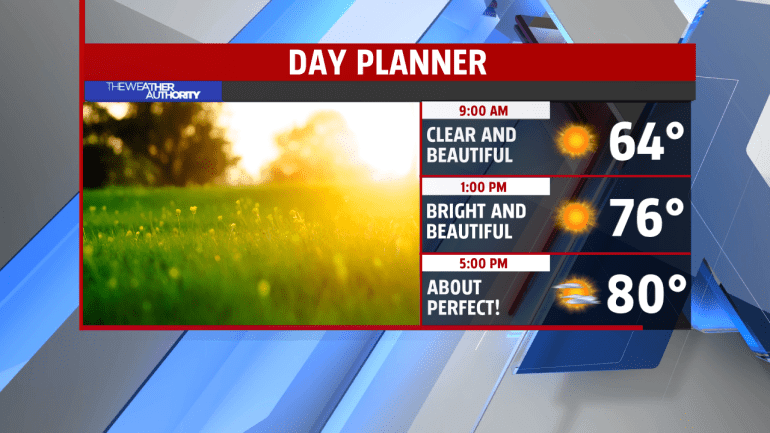 Temperatures this afternoon will be warm and comfortable! Highs reaching into the upper 70s and lower 80s with lots of sunshine!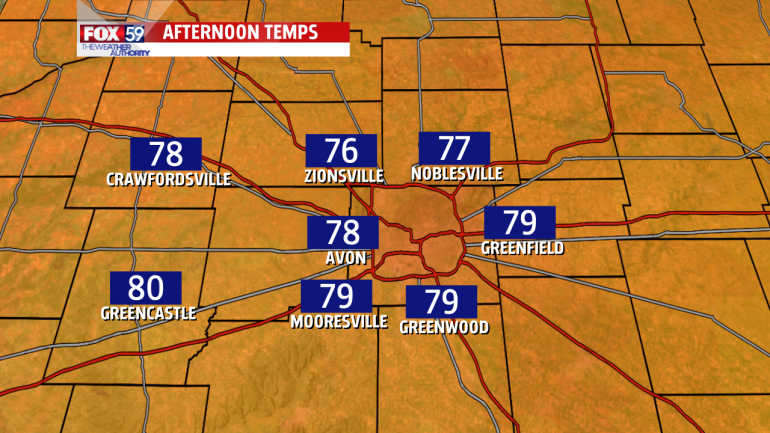 After a beautiful Friday, rain and storm chances return for the weekend. We turn cooler and less humid for the start of next week.