This is an archived article and the information in the article may be outdated. Please look at the time stamp on the story to see when it was last updated.
Hot and humid was the story of the day. We even worked in a few scattered showers and storms. This marks the 20th 80° day for this May. We're one day away from tying the record for most 80°+ days for a May.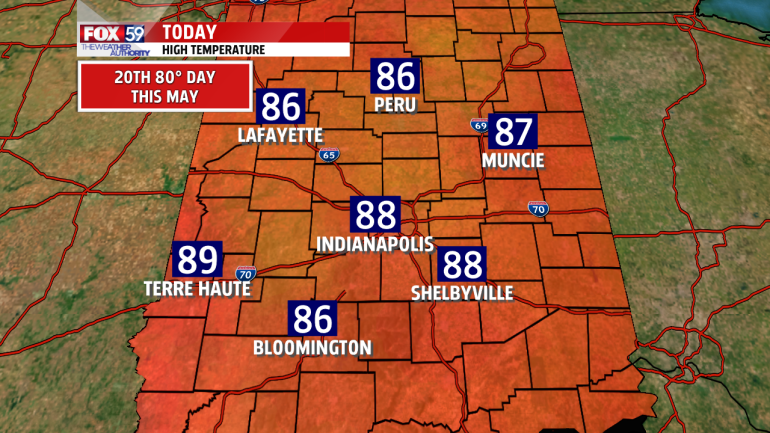 We stay warm tonight with lows dropping to the upper 60's.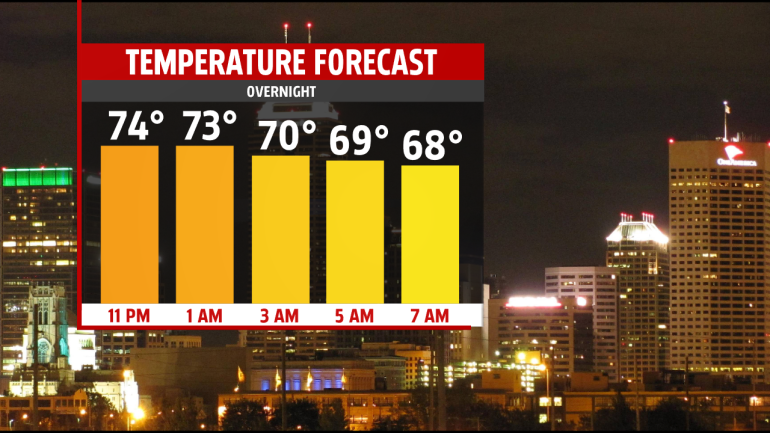 Plan on a hot and humid day at the track tomorrow.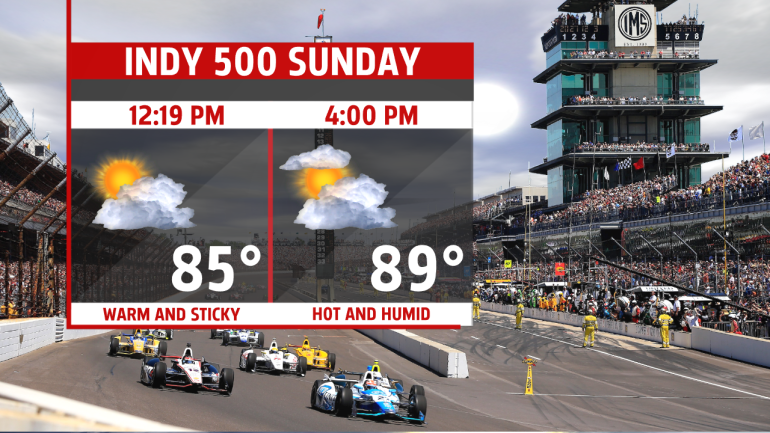 Dew-points will be near 70° before the race even starts.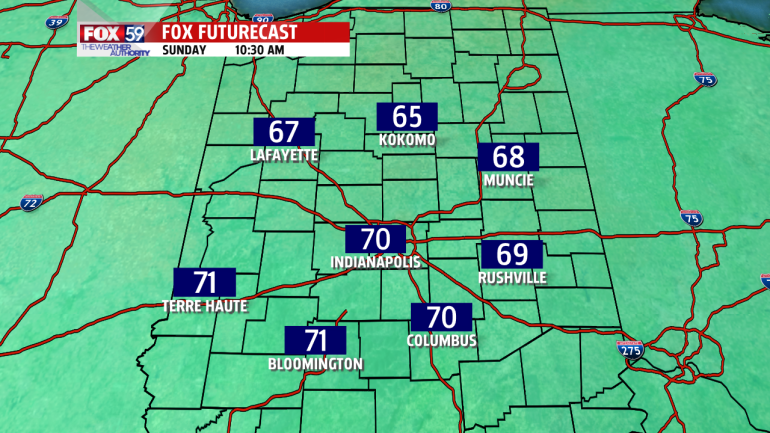 A bit of relief should come in the afternoon as winds shift out of the northwest and filters in drier air. Fox Futurecast showing dew-points dropping nearly 10°.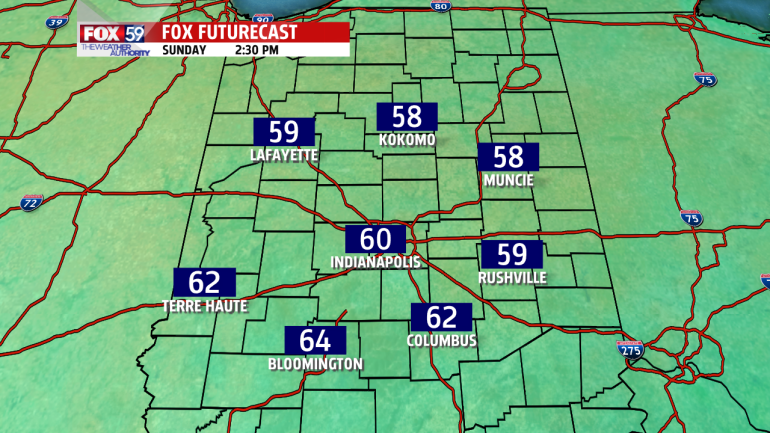 We stay mainly dry tomorrow but we can't rule out the chance for an isolated shower or t-storm. If it develops near the IMS, expect a delay in the race. Chances for that are slim and anything that does develop should move along quickly.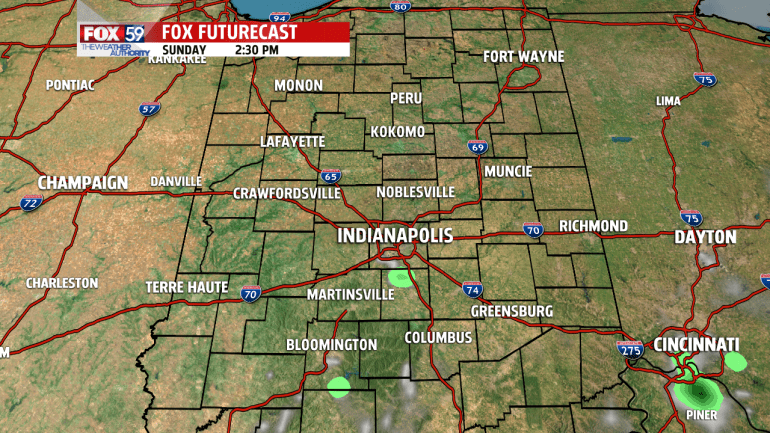 We're watching better chances for rain by mid next week. It will stem from sub-tropical storm Alberto that has developed in the Gulf of Mexico.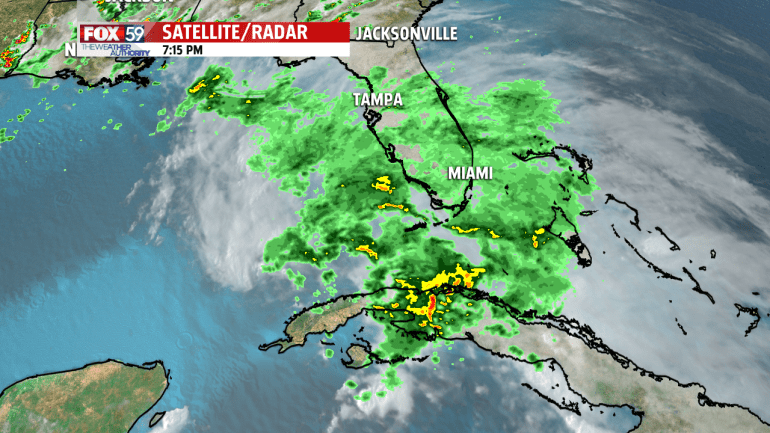 This system is currently projected to reach us as a post-tropical low pressure system by Wednesday, bringing with it some much needed rainfall.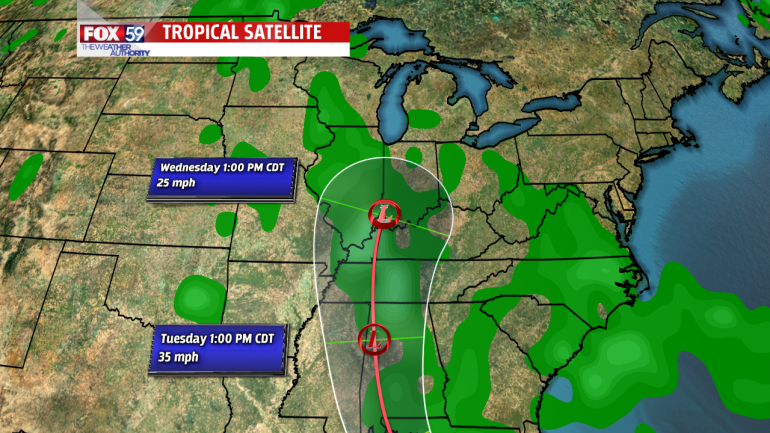 May 2018 closes on Thursday and we are sticking with the warm trend of 80°+ temperatures. It is on track to go in the books at the warmest May on record.