This is an archived article and the information in the article may be outdated. Please look at the time stamp on the story to see when it was last updated.
Happy Labor Day! It is looking toasty this afternoon as highs climb to near 90º! We start off with a lot of sunshine and several hours of dry time!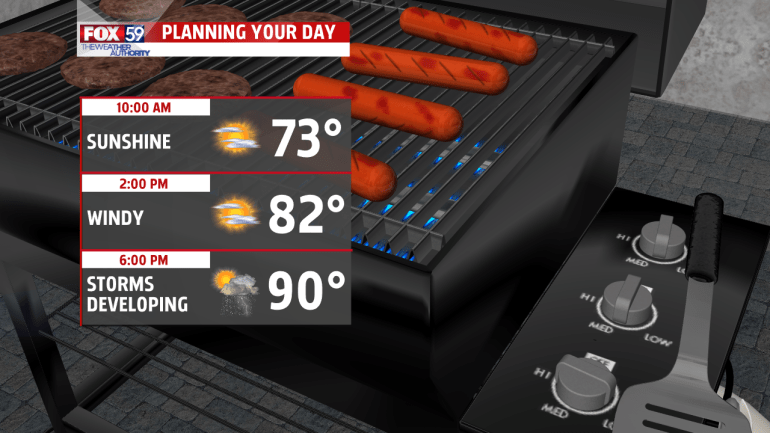 Summer is holding on for one more day, check out these afternoon highs!
Strong southwesterly winds develop this afternoon, 15-25 mph.
The cold front that will bring stormy conditions is sitting off to the northwest this morning. Latest model runs are moving the rain and storms into central Indiana a little later in the evening.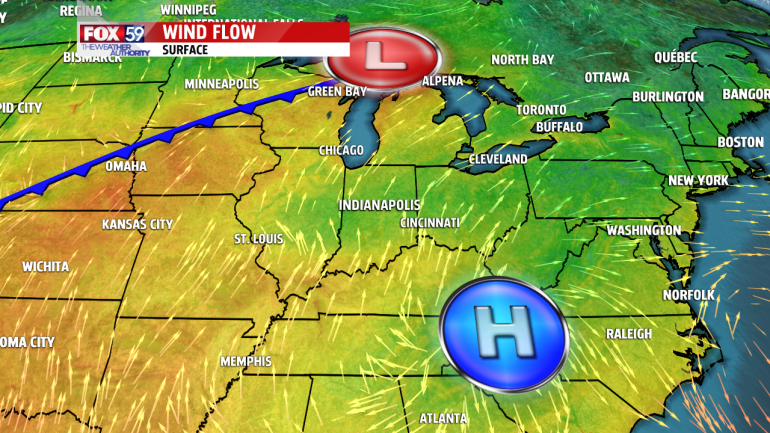 Central Indiana will begin to see rain and hear thunder after about 8pm until midnight as the front slides through.
The state is under a slight risk of severe weather, with an enhanced risk north of I-70. These are the areas most favored for any severe storms.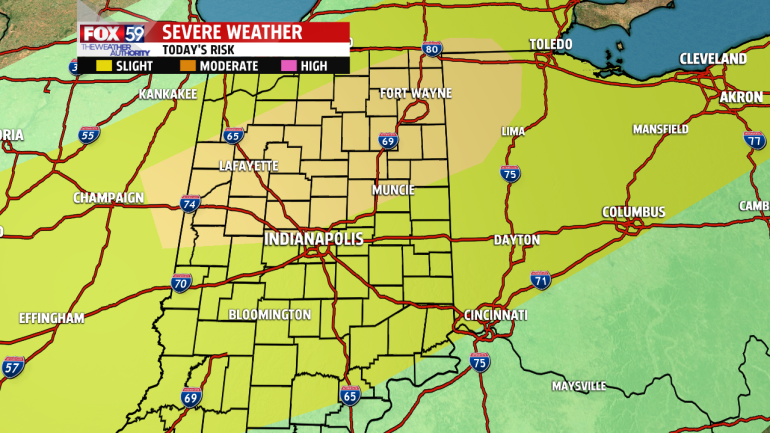 The main threat is damaging winds to 60 mph. Localized flooding is also possible with rainfall totals to 1" and an isolated tornado can not be completely ruled out.
After our hot day, cooler air settles in Tuesday. Temperatures continue to cool through the middle of the week, some locations won't make it out of the 60s. High pressure returns to end the week into next weekend, returning sunny skies and warming temperatures.