This is an archived article and the information in the article may be outdated. Please look at the time stamp on the story to see when it was last updated.
INDIANAPOLIS, Ind. --Good Tuesday afternoon! It's been a windy day in central Indiana with gusts to nearly 35 mph in spots. The winds will settle down tonight after sunset. Here's a look at some of the peak gusts.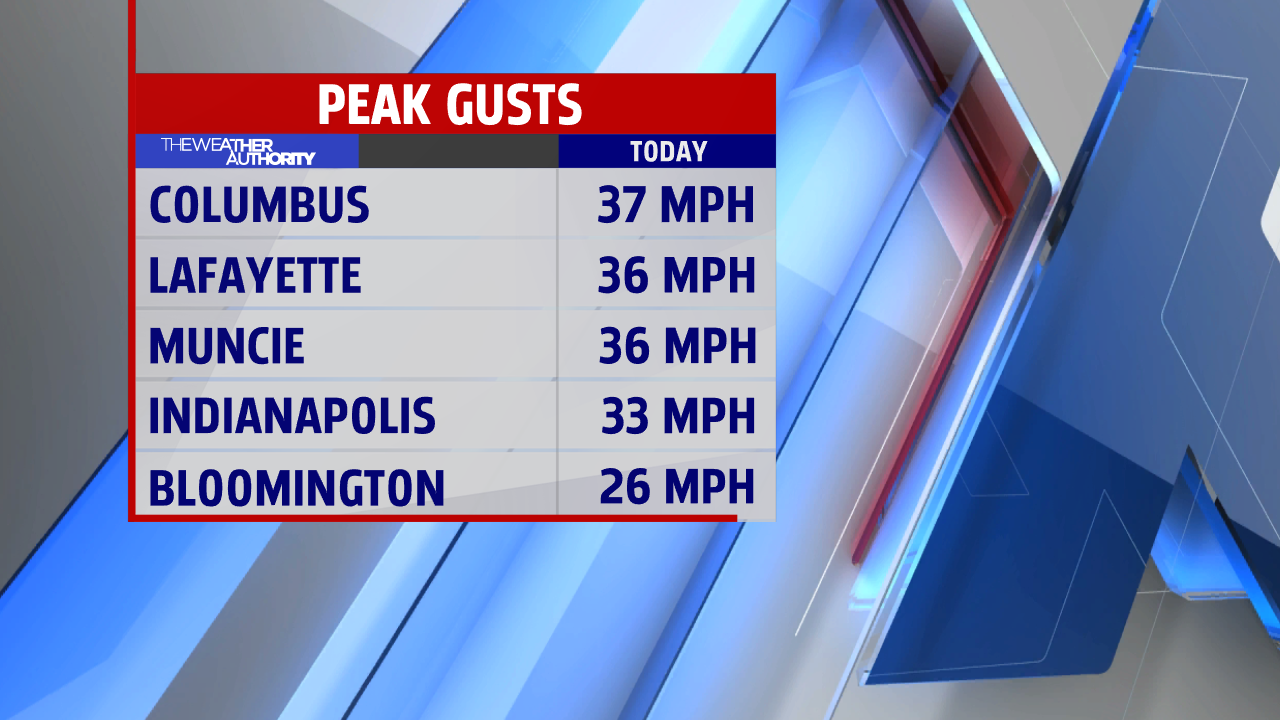 Look for a low temperature near freezing tonight with a cloudy sky and a slight chance of a rain or snow mix overnight, mainly after 2 a.m. A quick moving wave of energy will bring this chance to areas near and south of I-70 through the Wednesday morning commute. Little to no snow accumulation is expected. Still, I would allow yourself extra time to get to work and school just in case we get a few slick spots. Make sure to check the radar in the morning! Highs on Wednesday will be near 40 degrees with west, northwest winds 10 to 15 mph.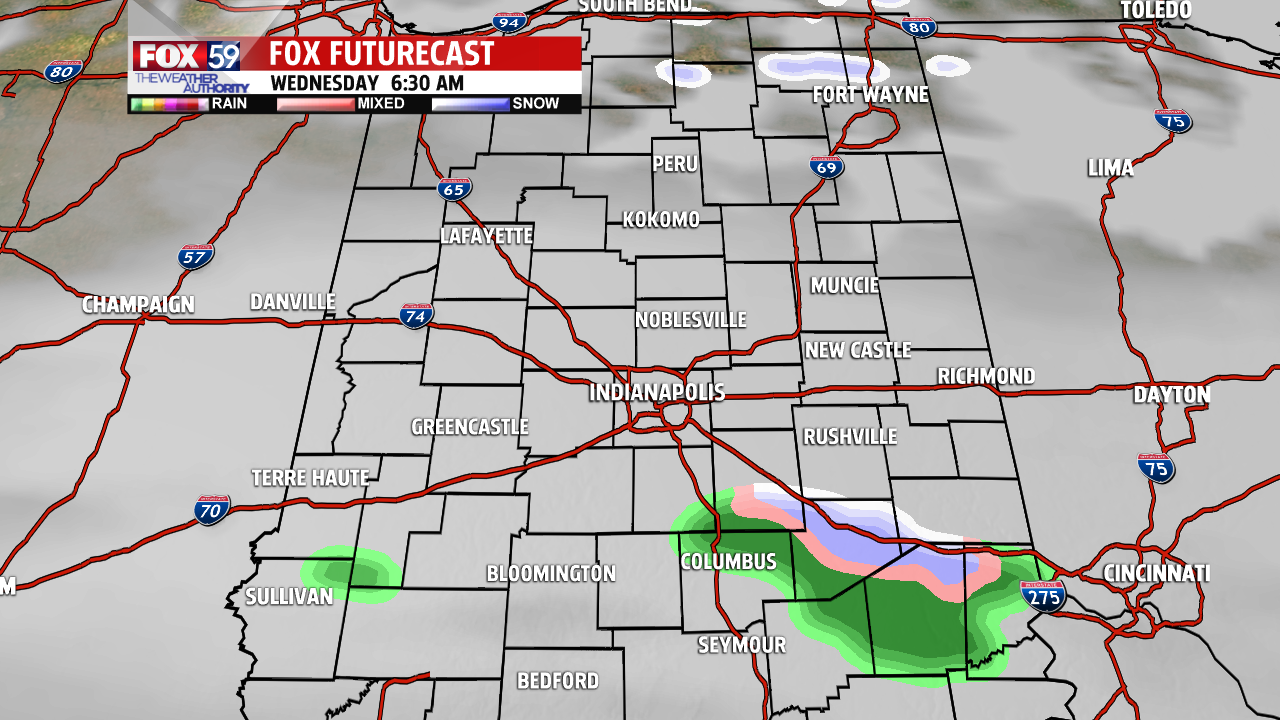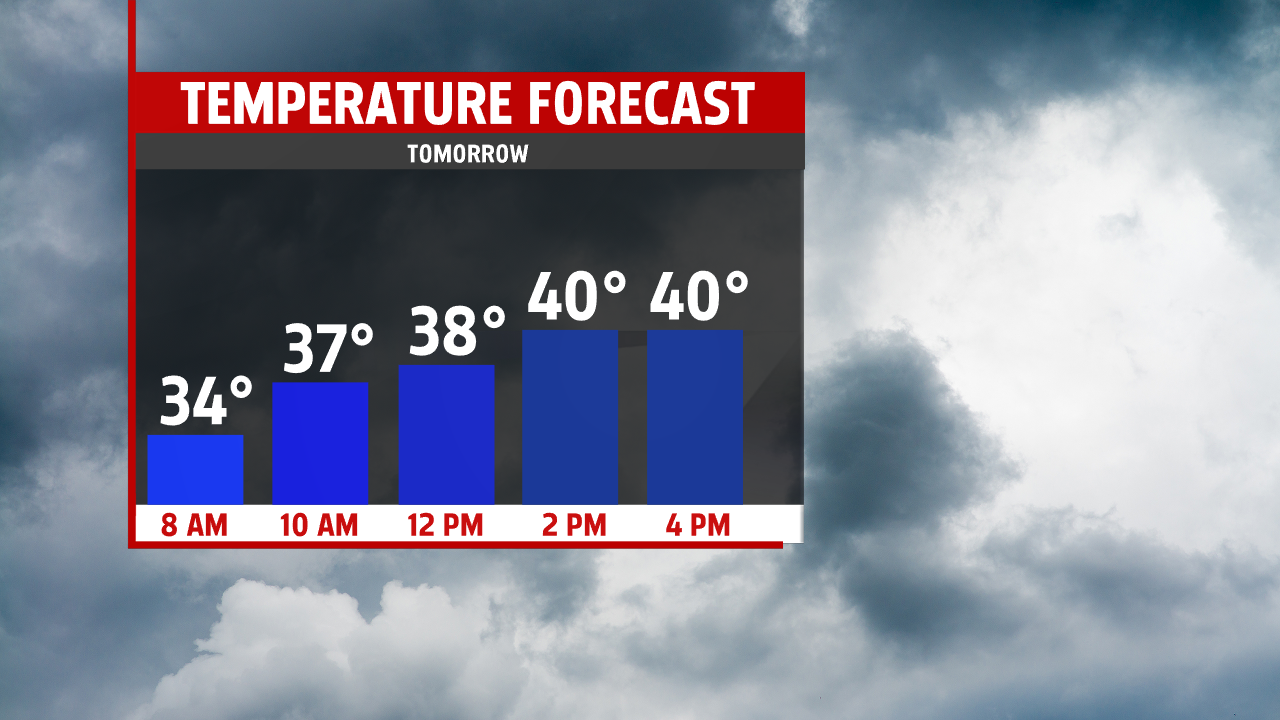 Groundhog Day is Thursday and folklore says that if the groundhog sees his shadow, we'll have six more weeks of winter. Thursday looks to bring a mostly sunny sky to central Indiana with highs near 30 degrees. We'll round out the work week on a dry note and also start the weekend off dry too.
Sunday will bring an increase in temperatures to the low 40s for highs with a chance of snow in the morning and rain in the afternoon. Showers are possible on Monday with temperatures near 50 degrees. Even warmer weather is expected next Tuesday as a strong weather system moves through. Winds will increase and so will the temperatures with a chance of thunderstorms. --Danielle Dozier