This is an archived article and the information in the article may be outdated. Please look at the time stamp on the story to see when it was last updated.
We're heading into what will possibly be one of the warmest Labor Days, dating back 1963. Right now, the year of 1964 holds the record spot with a steamy 96° for the high temperature. We're not going to that, but we are looking to tie for one of the top 5 spots.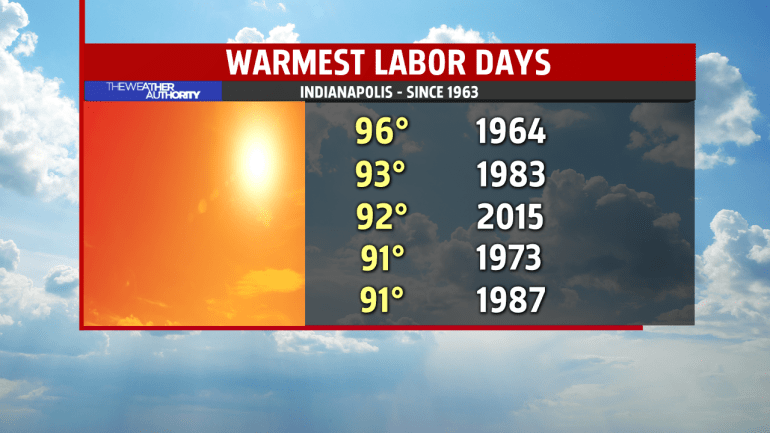 By tomorrow afternoon, temperatures will be back into the 90's, topping out right around 91°.
However, the heat index temperature will quickly rise into the mid and upper 90's. Stay hydrated!
Much like today and Saturday, we can't rule out an isolated shower or two during peak heating hours of the day. However, most of us will remain completely dry.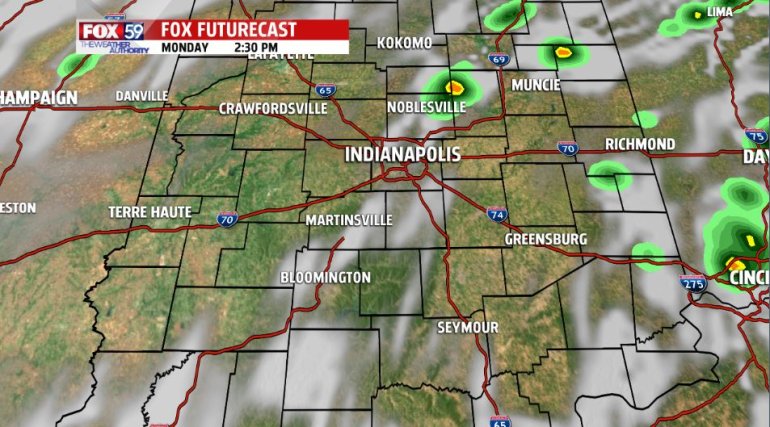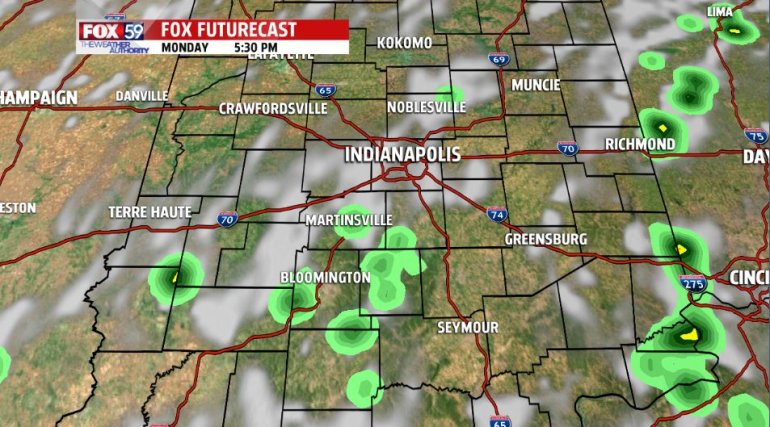 It's going to be several days before we usher in some relief. Plan on a very hot and humid start to the week.
Although we have a cooldown coming late this week, the 8-14 day outlook is still depicting the probability for above average temperatures during the second week of September.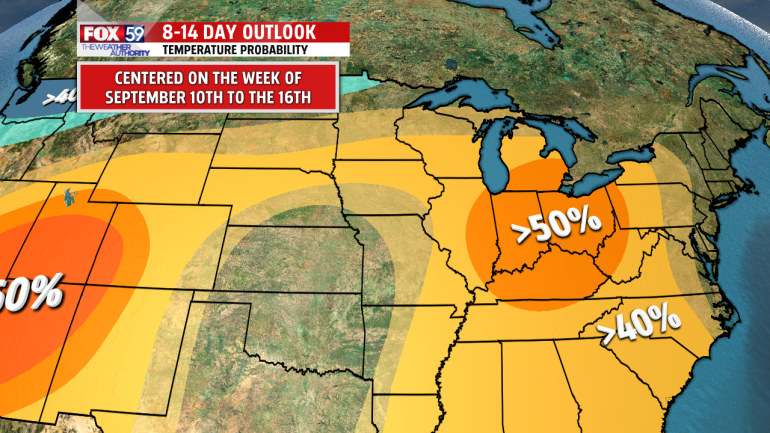 For now, we'll focus on this week's heat. We've started what will likely be our 7th heat wave of the year. 90's stick around in the forecast through Wednesday. A frontal system passing on Thursday will be us rain showers and cooler temperatures to finish off the week.