This is an archived article and the information in the article may be outdated. Please look at the time stamp on the story to see when it was last updated.
INDIANAPOLIS, Ind. --Good Sunday afternoon! Temperatures have climbed to near 50 degrees in many locations today with sunshine and a westerly breeze. That's more typical of March! A weak cold front is passing through the state and we'll have temperatures down in the low 30s Monday morning. A partly cloudy sky is expected tonight with southeast winds at 3 to 6 mph.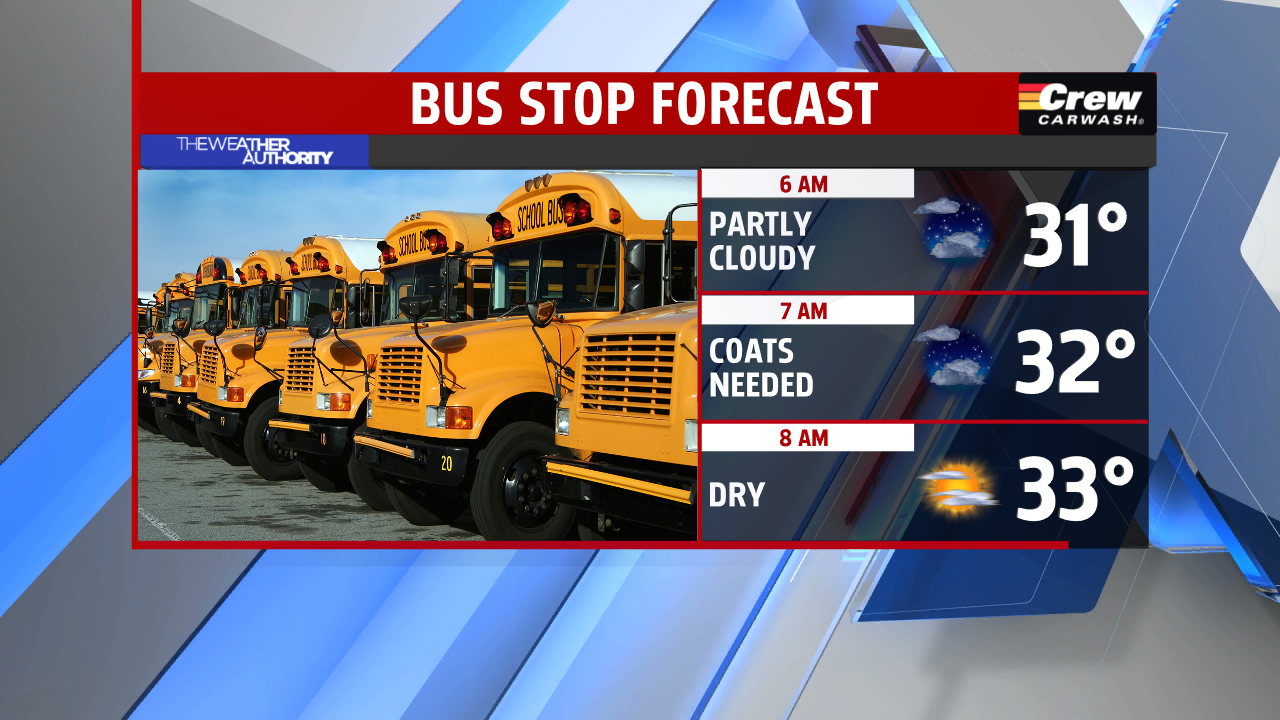 Monday will bring a mostly sunny sky to start the day but clouds will thicken up throughout. Winds will be out of the south at 10 to 15 mph as a warm front lifts north across the area in the evening. Showers will also develop in the evening so plan on having an umbrella. Temperatures will climb into the low 50s.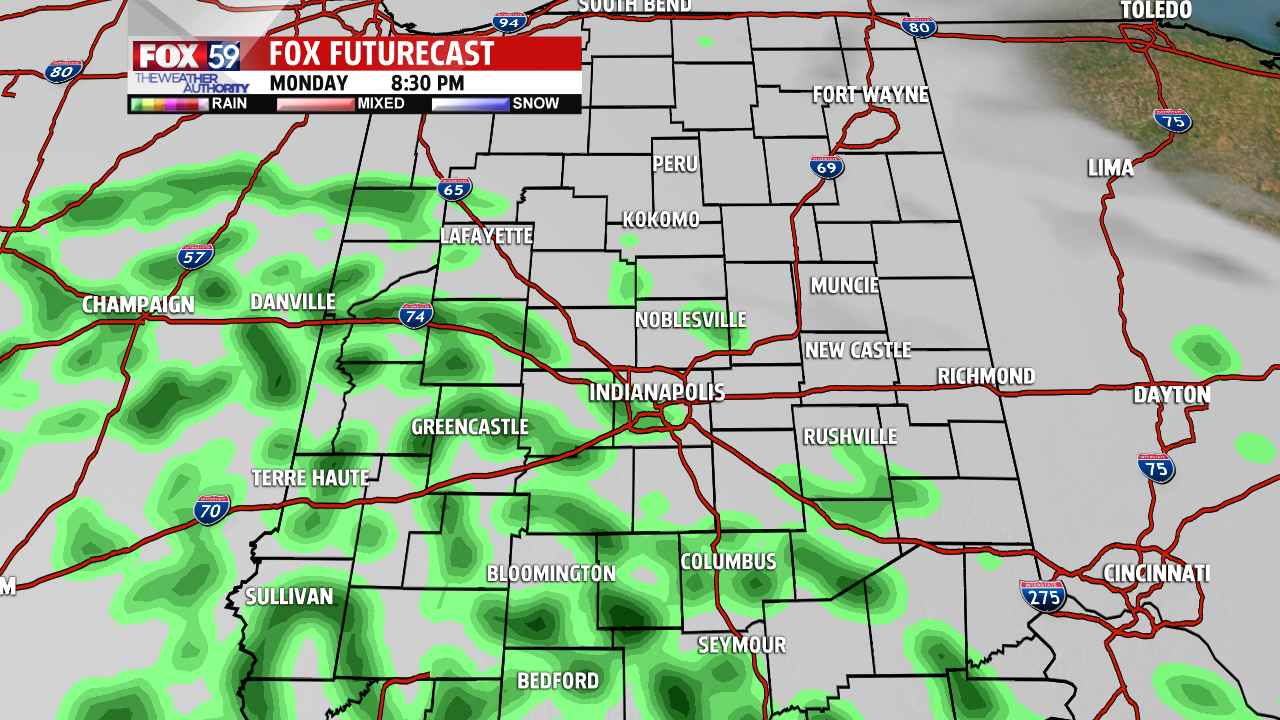 As an upper-level wave approaches the area Monday night into Tuesday, there's a threat for thunderstorms in our area. Some of the storms may be strong to severe with damaging winds and hail being the main threats. Outside of any t-storms, winds will increase with gusts up to 30 mph, possibly a bit higher. The Storm Prediction Center has parts of central Indiana in a marginal risk for severe weather.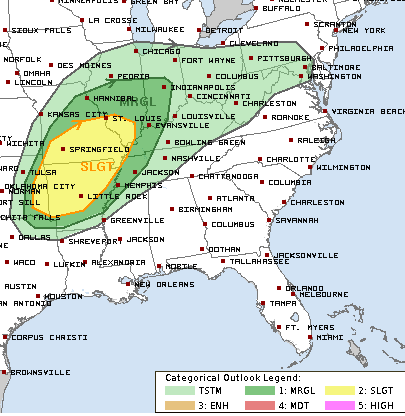 A cold front will move through Tuesday afternoon and bring another risk of severe thunderstorms. How bad the storms are Tuesday afternoon and evening will depend on the early morning 'stuff' that is around. Heavy rain and t-storms in the morning can sometimes decrease the severe weather threat in the evening. We'll watch to see if the atmosphere will recover or not. The Storm Prediction Center has much of central Indiana in a slight risk during this time frame.
Colder air will move in behind the front and temperatures will fall during the day Wednesday. There will be a chance for snow on Wednesday as another wave moves through the area. --Danielle Dozier