This is an archived article and the information in the article may be outdated. Please look at the time stamp on the story to see when it was last updated.
INDIANAPOLIS, Ind. --It was a bitter cold day with temperatures only in the 30s this afternoon. Winds were strong today too which lead to wind chills in the 20s through much of the afternoon.
The clouds cleared out through the afternoon and we'll have a mostly clear sky overnight. Temperatures will fall to the mid-20s with light winds at 5 to 10 mph.
Winds will increase again on Monday, however the wind direction will be from the south, southwest so temperatures will climb to the upper 40s with sunshine!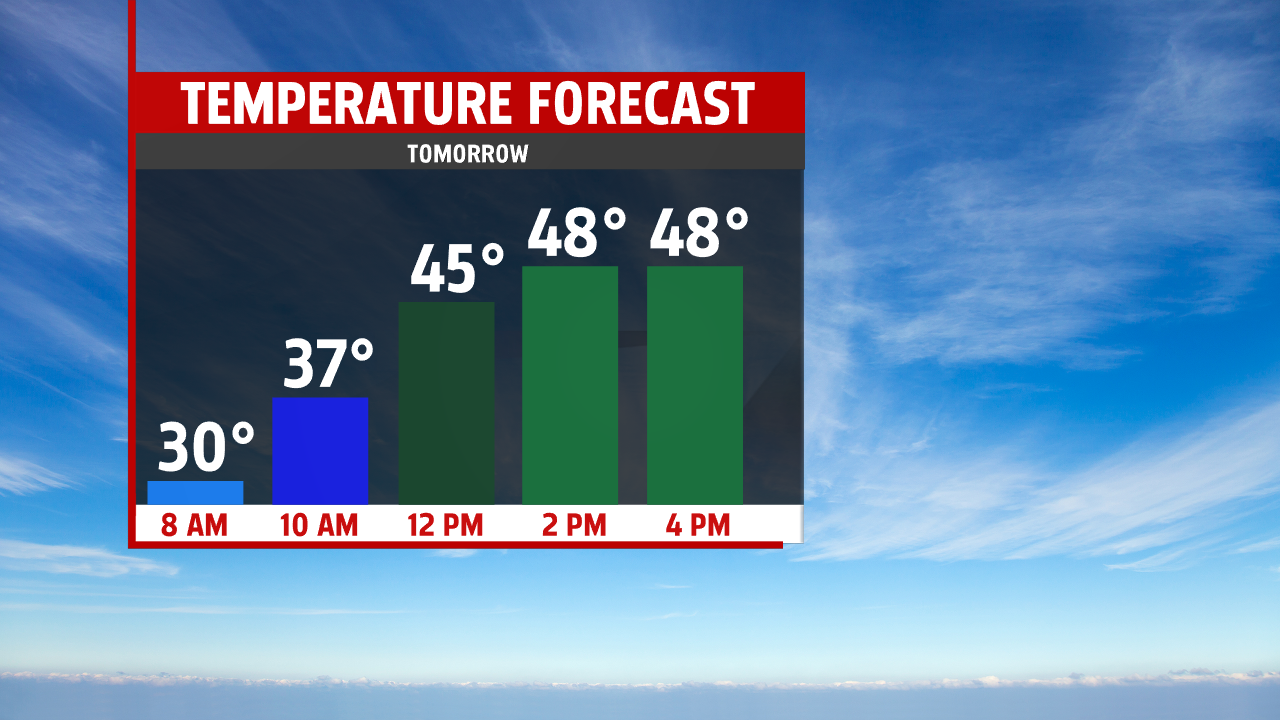 A wave of energy will pass by the area Tuesday afternoon and evening and bring a slight chance of rain to north and eastern parts of the state. There's a chance it makes it to Indy too but we'll keep monitoring. Temperatures Tuesday will reach the upper 40s before a cold front arrives.
Colder air looks to settle in Wednesday with highs back in the upper 30s.
Thanksgiving Day looks nice and dry with highs in the low 40s. Enjoy shopping on Black Friday too as we'll have dry conditions. Temperatures will be in the upper 20s Friday morning with highs in the low 50s. --Danielle Dozier