This is an archived article and the information in the article may be outdated. Please look at the time stamp on the story to see when it was last updated.
(Oct. 23, 2014) - Temperatures this morning are settling down into the middle 30s in most locations with reports of heavy frost and foggy conditions. We do have one school delay so far--Tri-Central Community Schools in Tipton County.
A dense fog advisory went into effect for northern Indiana and will last until 10 a.m.
We expect to see another sun-filled day with milder temperatures reaching the lower 60s.  A very seasonal day is anticipated...here is your breakdown: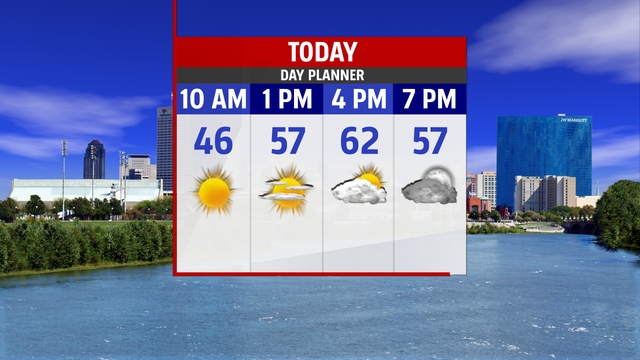 We'll see a weak shower chance late tonight and into early Friday morning with most areas not seeing a drop, as the dry pattern continues to hold.  The well advertised warm-up is still intact for the weekend, along with plenty of sunshine.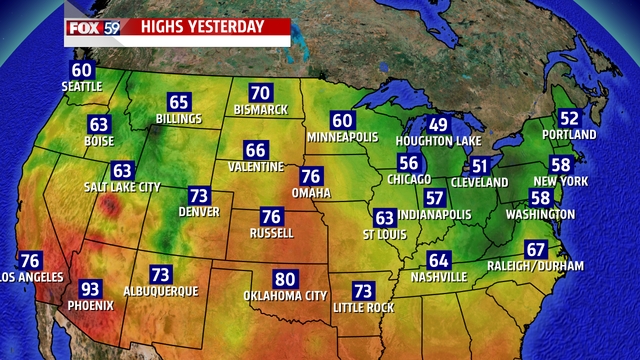 A look ahead to Halloween still has a forecast up in the air. One particular model that I have a lot of faith in is showing sunshine and highs around 57°, while another is hinting at snow showers!  Yikes...here is a look at the colder, snowy outlook: