This is an archived article and the information in the article may be outdated. Please look at the time stamp on the story to see when it was last updated.
REWRITING THE RECORD BOOK
What a day! The preliminary high temperature of 77-degrees is the earliest on record for Indianapolis.
Several records have fallen today:
A record warm minimum for the date
A record high for the date
An all-time high temperature for the month of February, beating 76-degrees in 2000
The high today is the normal for May 29!
Gusty winds fuel this late May feel with gusts topping 40 mph in Indianapolis through 3 p.m. this afternoon.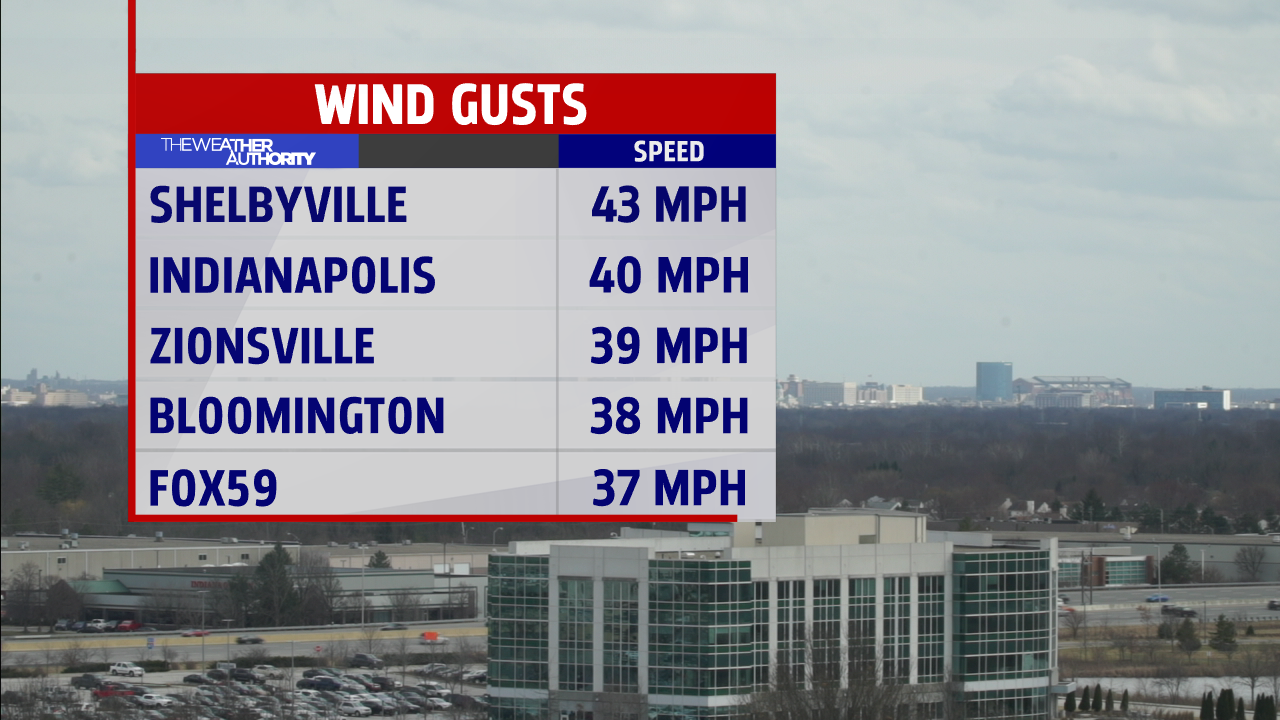 STORMY LATE
Rain is coming but still several hours until it arrives (estimated 9-10 p.m. in Indianapolis) and as early as 7-8 p.m. far western counties.
Heavy downpours are possible along with higher rainfall amounts in and around thunderstorms. Upwards of 1 to 2 inches of rain could fall by Wednesday afternoon.
Get out and enjoy this unusual warmth. A cold front arrives overnight and temperature will fall sharply, dropping nearly 40-degrees by sunrise!