This is an archived article and the information in the article may be outdated. Please look at the time stamp on the story to see when it was last updated.
(July 11, 2014) – Expect another picture perfect day across the state again today. High pressure is now located to our east so we will see an easterly to southern flow of winds. Skies should be mostly clear on the day with instability and humidity returning over the weekend. It won't stick around for long with unseasonably cool air impacting us next week as a rare polar front and upper low makes its way across the state.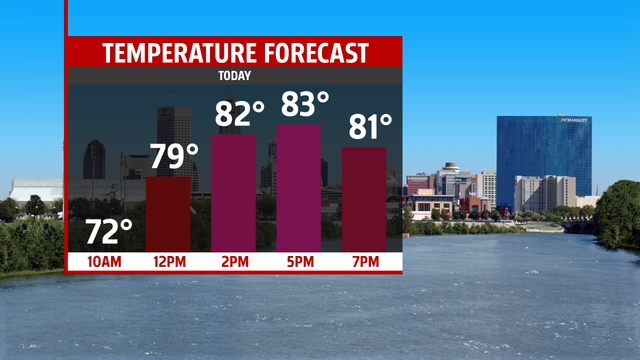 As we head into the weekend there is a big difference between data coming in. The Euro keeps the city dry through the entire weekend while the GFS keeps us dry on Saturday. This is unlikely to occur for a couple of reasons but mainly due to a Pacific front that will slide through on Saturday afternoon. This front should be enough to trigger some rain and storms. In fact parts of the state, basically north of I-70, are under a slight chance for severe weather during this time period. Winds and large hail will be possible Saturday afternoon into the evening. Rain and storms may stick around overnight from Saturday into Sunday.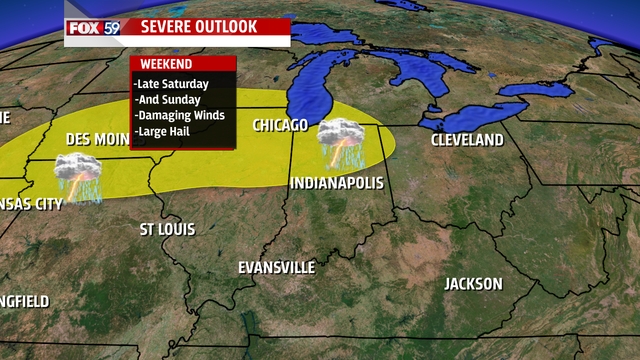 While the Pacific front will slide through with little to no impact on our high temperatures, next week a polar front along with an Arctic upper low will move in. The front arrives on Monday night with Tuesday significantly cooler. Expect cloudy conditions for the beginning of the week with the upper low meaning unsettled weather. Temperatures will also be significantly cooler than what we would expect for this time of the year. The cool weather will last into the middle of the week. Tuesday highs will be in the low 70s with 70s likely through at least next Thursday.