This is an archived article and the information in the article may be outdated. Please look at the time stamp on the story to see when it was last updated.
A mix of clouds and sun today should be anticipated with a passing flurry at times! Overall, roads look great and dry conditions will dominate your day. On the other hand, IT'S COLD! Today should be the coldest its been since Valentine's Day of this year (10 months). Blustery conditions won't help either, with gusts of 25 mph, so wind chills will hang in the teens.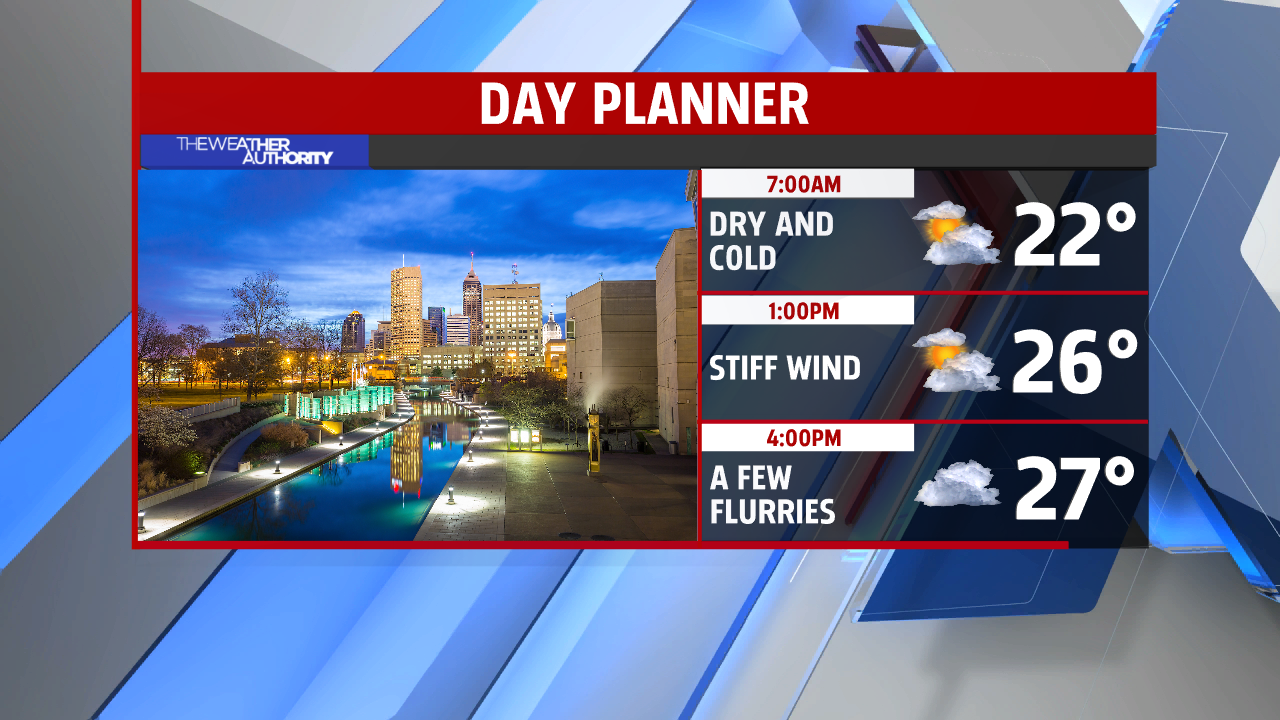 Dry weather will be holding through Saturday night before snow and rain chances return to the Ohio Valley and Great Lakes Territory! This is still way too far out to predict when the snow hits and how much for PARTS of Indiana. We continue to monitor various weather models and timing. Some other factors remain in question, as to the temperatures at the surface, moisture content, and storm angle. As we know more, you will know more! For now, just be certain snow chances will increase next week and temperatures nose dive even further by next Wednesday!