This is an archived article and the information in the article may be outdated. Please look at the time stamp on the story to see when it was last updated.
INDIANAPOLIS, Ind. –Good Sunday evening! It was another warm and humid day across central Indiana with spotty showers.
Speaking of warmth and rain–Here's a look at your July temperature and rain stats.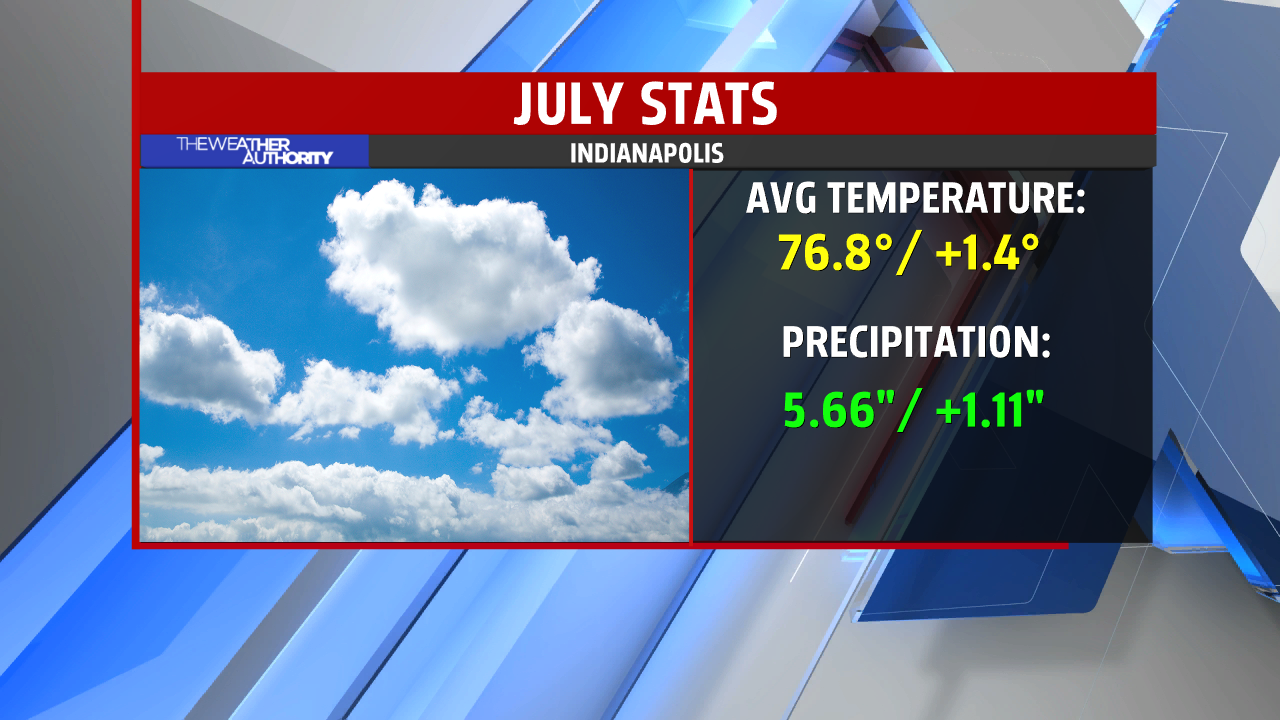 We'll be tracking a complex of storms to our west overnight that may affect our southwest counties toward Monday morning.
Fog will also be around the area and models show that visibility could be less than three miles in spots. We'll bring in a chance of rain through the afternoon for the rest of central Indiana with highs in the mid-80s and a light and variable wind.
Storm chances will be around the area most of the week as a few upper waves interact with a front around the area. Temperatures will reach the 90s by the middle to end of the week. –Danielle Dozier