This is an archived article and the information in the article may be outdated. Please look at the time stamp on the story to see when it was last updated.
Morning fog and spotty mist will greet you this morning out-the-door. No advisories but fog is quite thick in spots, especially south and southwest of Indianapolis. After sunrise, clouds and fog will begin to thin out. By this afternoon, sunshine begins to work in and temperatures should climb nicely into the lower 70s, marking the warmest and nicest day of the week!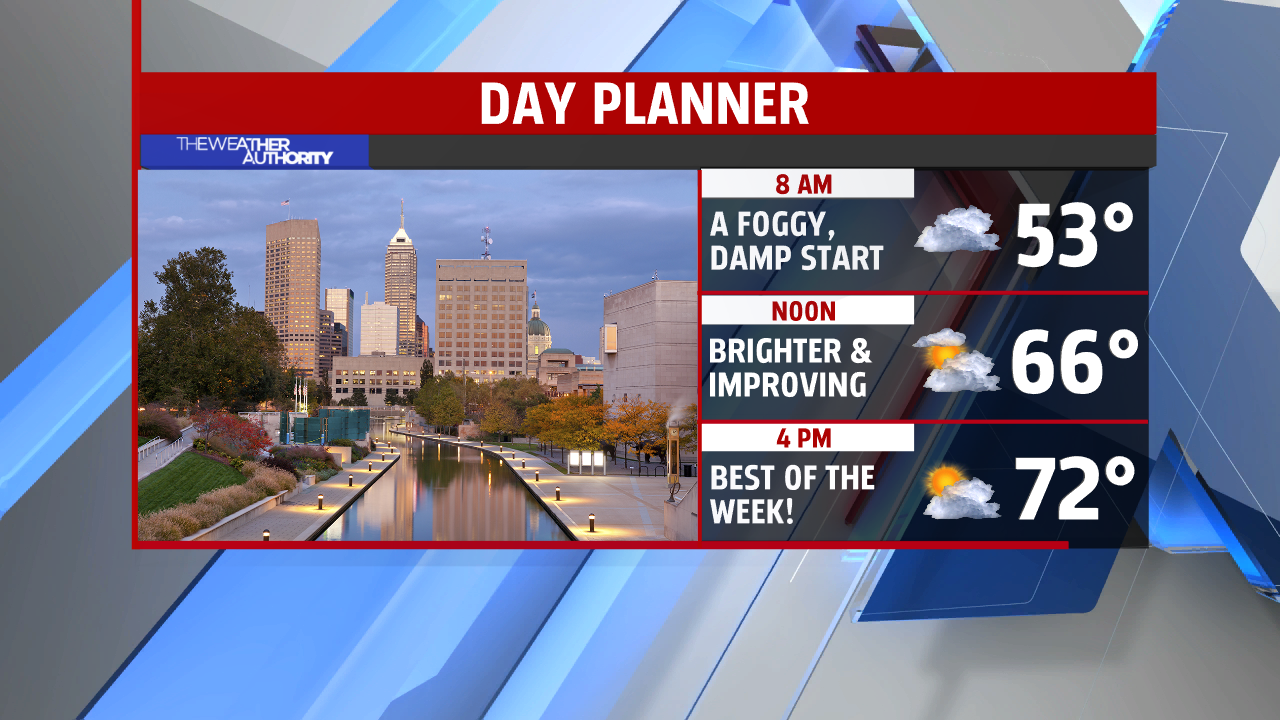 An isolated threat of severe storms remains in the forecast later tonight in parts of Indiana! As it looks now now, Indianapolis and points north could be dealing with some storms roughly between 10  p.m. through 2 a.m. Wednesday. The threat being primarily strong/severe wind gusts and some larger-sized hail. They will be tracked as needed and this is also a good time to download the Indy Weather Authority App! It's free and you can set up automated severe weather warnings to your phone for your location. These will sound when you are asleep to let you know there is inclement weather in your area! Another way FOX59 is keeping you safe...