This is an archived article and the information in the article may be outdated. Please look at the time stamp on the story to see when it was last updated.
WARM STRETCH UNDERWAY
Getting warmer for the weekend.  High temperatures Wednesday reached 56° – warmest for the date since 1999 and 15° above normal.
The mild spell will hold throughout the weekend and even turn warmer with long standing temperature records to fall Saturday and Sunday. Current forecast of 66° Saturday and Sunday are 30° above normal. The current RPM forecast's record breaking warmth by 10 AM Saturday. The record is 63° set 88 years ago!
70° IN DECEMBER IS VERY RARE
Could we reach 70°?  It is possible but timing the rainfall is still to be resolved. Only 4 December's have ever produced a 70° day. most recent 2001. Stay tuned!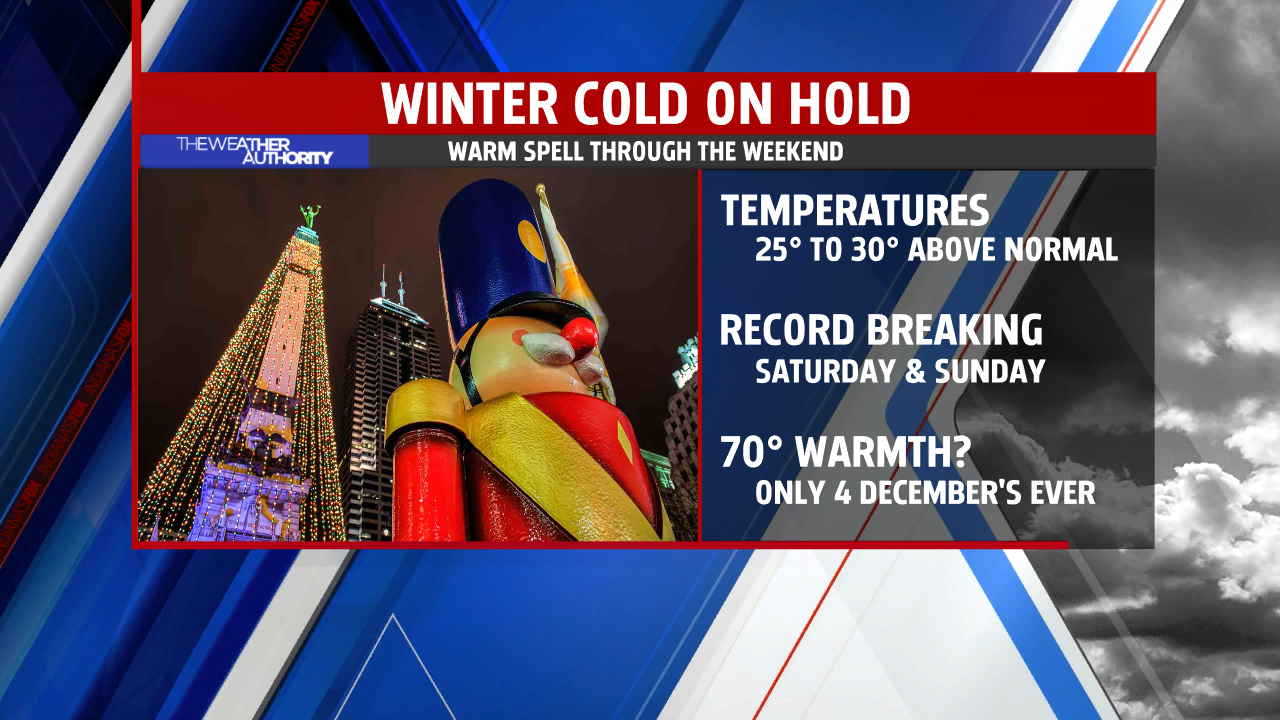 WHEN WINTER WILL APPEAR?
Winter enthusiasts: LARGE pattern change still in the works by Christmas. Current pattern will be breaking as a series of potent storms sweep the nation. A surge of warmth into Alaska forecast in the days leading up to Christmas will dislodge cold air. The long advertised pattern change beyond the middle of the month is still a go.