This is an archived article and the information in the article may be outdated. Please look at the time stamp on the story to see when it was last updated.
WARM FRONT ARRIVING
Showers have spread northeast and arrived in the city for the evening commute.  These showers are expected to keeping moving northeast as a warm front spreads north through the state.  This is the same front that passed late last night but as a cold front.  Temperatures Wednesday were over 20 degrees colder than Tuesday and the first time we had a berlow normal day in two weeks.
STORMS DEVELOP TONIGHT
As warmer and more unstable air moves up from southern Indiana more showers and eventually thunderstorms are expected to develop.  Locally heavy downpours will accompany these storms early Thursday night.  A few storms could also produce hail.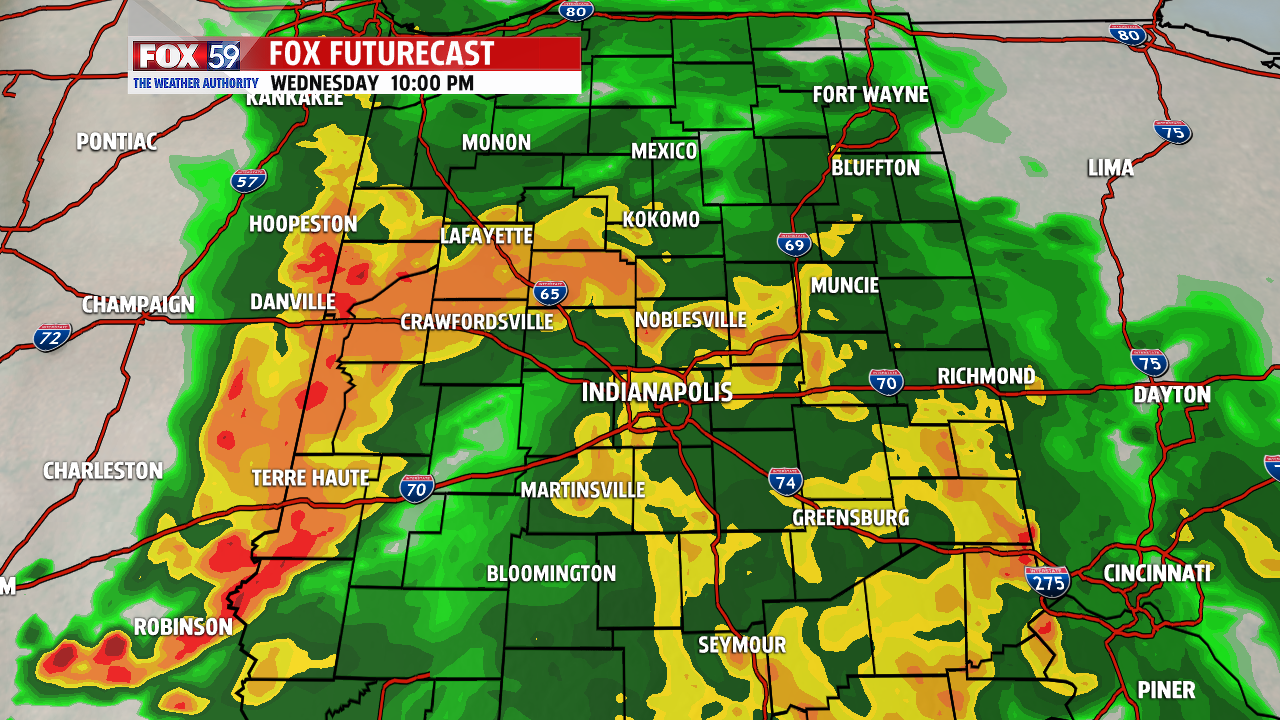 STRONGER STORMS POSSIBLE LATE NIGHT
Later tonight, the night-time jet stream should increase storm coverage again and possibly bring a few more active or gusty thunderstorm into the state.  Some locally strong winds gust may accompany these storms very late or into the predawn hours of Thursday.  Right now we break down the rain threat as three spells.  The Storm Prediction Center has outlined a portion of Indiana for a risk of severe storms